Blackberry Phone Asks to Format Memory Card
"My Blackberry phone asks to format memory card and reports error on this card. I have many pictures, videos and music stored on my memory card, but I was unable to open the memory card in Blackberry phone after trying every method I know. I also tried to insert this memory card to my computer, but Windows system also reported memory card not formatted error. Why does the memory card require formatting on Blackberry phone and computer? How to recover data from memory card without formatting?"
"Do I need to format my memory card when it asks to be formatted on my Blackberry smartphone? What should I do to extract all inaccessible files from this memory card if I do not format it? Or can I rescue all lost data after formatting memory card for my Blackberry mobile phone? If you know any Blackberry file recovery solution, please share to me."
It is a bad thing when Blackberry phone says a memory card needs to be formatted when you attempt to read file from this card. As a user of Blackberry mobile phone, you may know the basic functions and features of Blackberry. Blackberry smartphone makes it quite convenient whenever you want to surf the Internet, listen to music or take pictures. However, you may run into a headachy situation when Blackberry phone asks to format memory card when it contains all those kinds of important data. This article will tell you what to do when receiving not formatted error message on a memory card for Blackberry mobile phone.
Data Recovery When Blackberry Asks to Format Memory Card
First step: Stop using the memory card and then extract all inaccessible data from the unformatted memory card.
The reason why you should stop using the memory card is to prevent you from causing further data loss. For example, if you format the memory card when Blackberry mobile phone reports not formatted error, you may erase all data from the memory card immediately. If you continue to write new files after formatting memory card, it might overwrite the previous inaccessible data.
If you want to extract files off the inaccessible memory card since your Blackberry cell phone shows not formatted alert message, you can make use of memory data recovery software like iCare Data Recovery Pro . This data recovery software provides read-only solution for unformatted memory card recovery, so it does not modify any previous data or cause any damage to your memory card. iCare Data Recovery supports various memory card from SanDisk, Toshiba, Sony, Samsung, Kingston, Lexar, etc.
Steps for Blackberry Phone Memory Card Photo Recovery When Requires Formatting

Preparation: Free download and install iCare Data Recovery on Windows PC. Plug the memory card to this PC through a card reader and then launch the software.
Step1. Select a proper scan mode after running the software on your computer.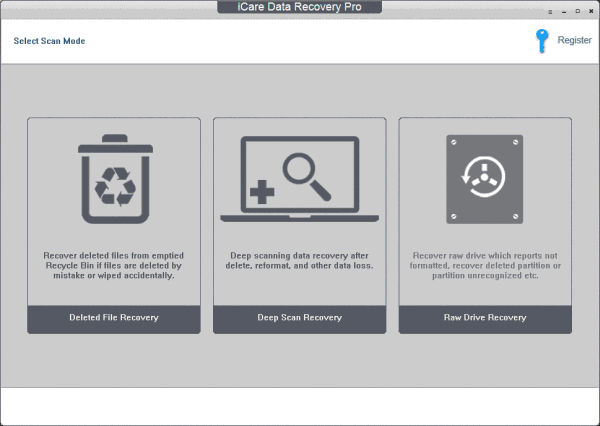 Step2 Choose the memory card for Blackberry mobile phone and then wait the software to scan it for lost files.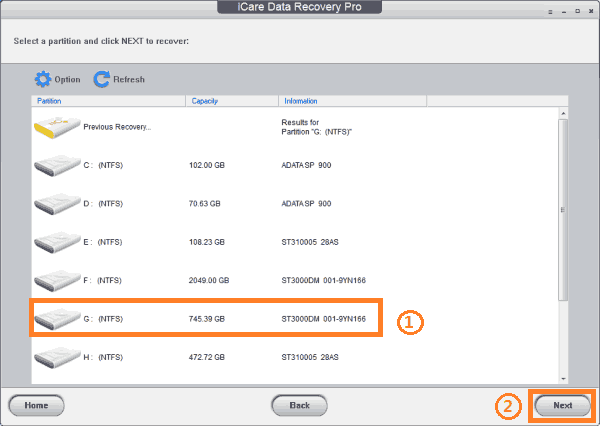 Step3. You are allowed to preview photos and documents after scanning. Then, you can select the lost files and save them to another drive.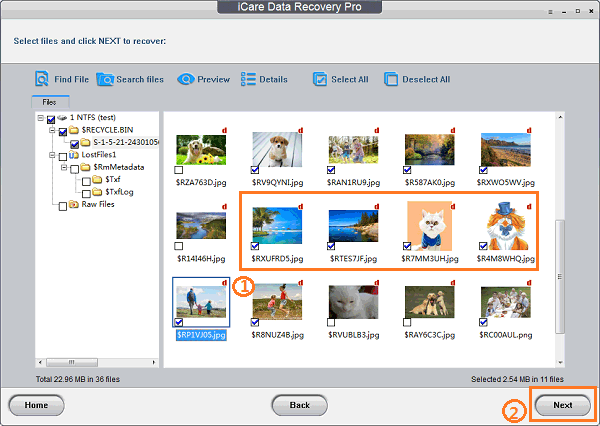 Blackberry Mobile Phone Reports RAW Error When Memory Card Is Not Formatted
Why is a memory card inaccessible when Blackberry mobile phone says memory card wants to be formatted? If you connect this memory card to a Windows computer and check its Properties, you will find that memory card becomes RAW format. Smartphone or Windows computer only recognizes NTFS or FAT32 file system, so memory card usually becomes inaccessible when its file system changes to RAW. Then, why does your memory card convert to RAW file system? Generally speaking, a memory card will change RAW file system when its file system is corrupted due to some unexpected disaster. Usually, Blackberry phone memory card might turn to RAW file system and requires formatting when the memory card is attacked by virus, memory card has bad sectors or memory card is corrupted due to improper operation.
How to Fix Error When Blackberry Says Memory Card Wants to Format?
Formatting is necessary in order to fix the error when Blackberry mobile phone says memory card wants to be formatted on phone or computer. Simply, you can insert this memory card to your Blackberry cell phone and format it there. If it is not convenient to format the memory card on your phone, you can also format it by connecting to your computer. First of all, you can choose to quick format memory card to fix the error. If you receive message like Windows was unable to complete the format, you can also try to full format the memory card on your computer. When formatting the Blackberry phone memory card on your computer, you should make sure that no program is using the memory card so that you are able to format the card successfully.
==>> PC says memory card cannot be formatted? Please go to this page - Windows was unable to complete the format memory card>>

---
Related Articles
Hot Articles