Blackberry Gives Message Saying Unformatted Memory Card
"My Blackberry gives message saying unformatted memory card when I was viewing pictures on the card. Then, all data on this memory card becomes inaccessible. I have two questions here. Firstly, whey does my Blackberry phone show unformatted error on my memory card all of a sudden? And I also want to ask how to retreive deleted data on a Blackberry when its memory card shows unformatted error."
"Hello, I have some problem to save files to my memory card on Blackberry phone because it reports unformatted error on the card. Then, I inserted this memory card to my laptop, and the Windows system is able to detect this card in My Computer and Disk Management. This memory card shows as a healthy drive under Disk Management. However, PC still says memory card is unformatted when I double clicked it. PC says Windows was unable to complete the format memory card when I try to format it. What can I do to fix the unformatted error on my memory card for my Blackberry phone? How to recover memory card corrupted and unformatted?"
Video - RAW Memory Card Unformatted Fix
Also read: how to fix memory card not formatting
Well, you will be able to access an unformatted memory card if you can format it on your Blackberry mobile phone or computer. However, it does not mean that you can get back lost files from memory card when you are able to open the memory card after formatting. On the contrary, you will lose all inaccessible data after formatting memory card. Then, do you still have chance to recover files when Blackberry phone shows unformatted error on a memory card? The answer is yes! This article will share solution for Blackberry phone unformatted memory card data recovery.
Data Recovery When Blackberry Gives Message Memory Card Is Unformatted
In order to get back data from an unformatted memory card, you should use data recovery software. Before performing data recovery, there is another important thing you should keep in mind, namely, not format or overwrite the memory card. iCare Data Recovery Pro is a data recovery tool, which provides read-only solution for unformatted memory card data recovery for Blackberry mobile phone. You might receive the message on your Blackberry phone that memory card is unformatted, but you need to perform data recovery by connecting the memory card to a Windows PC because this data recovery software is only compatible with Windows OS.
Steps for Photo Recovery from Unformatted Memory Card for Blackberry

How to recover data from memory card without formatting? Keep reading!
Preparation: Connect the unformatted memory card to a Windows computer via a card reader. Then, free download, install and launch the iCare Data Recovery on your computer. Here are steps to recover deleted files from memory card in mobile Blackberry:
Step1. Select a proper scan mode after running the data recovery software.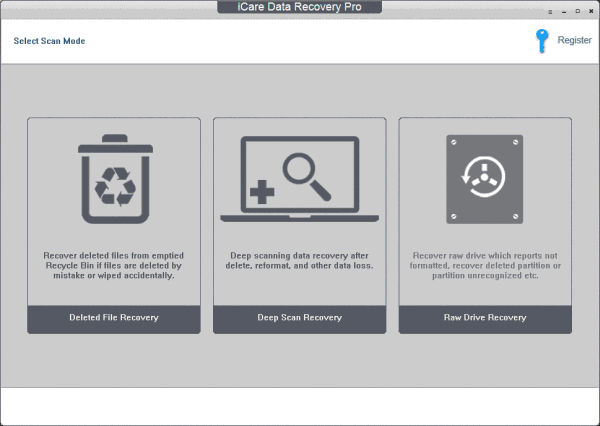 Step2. Choose the unformatted memory card as aim disk and then wait the patiently when the software is scanning the card to search lost files.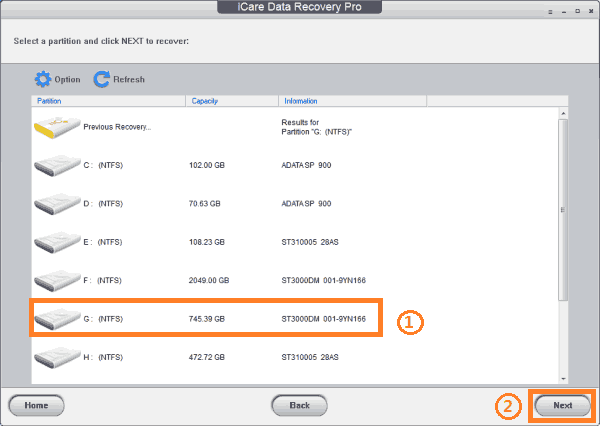 Step3. Preview the lost files after scanning and then save the lost files to another drive.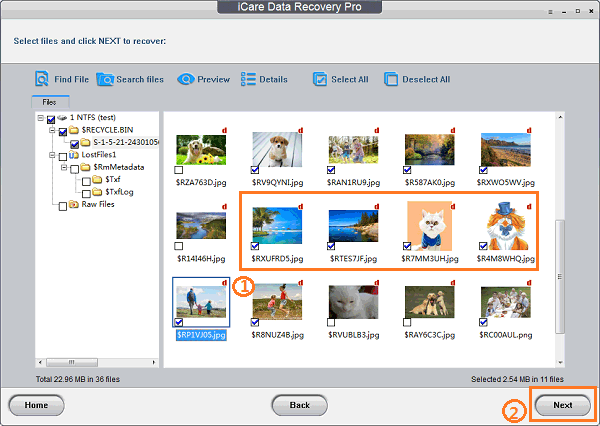 Blackberry Says Unformatted Memory Card due to Improper Operation
Everything happens due to some reasons. Blackberry says unformatted error on a memory card when its file system is corrupted. A possible reason for memory card corruption is that you use the memory card in your Blackberry mobile phone or other devices improperly. In addition, improper operation might cause bad sectors on the memory card. Improper operations on a memory card for Blackberry mobile phone include:
1. Remove memory card from Blackberry mobile phone with switching off the phone
You should switch off your Blackberry mobile phone whenever you want to remove the memory card inserted in the phone. It might result in memory card corruption or memory card bad sectors if you remove the memory card out of a phone when it is still on.
2. Unplug memory card to PC unsafely
When you need to unplug memory card to computer, you need to click "Safely remove hardware" so as to remove memory card from computer safely. You should not remove memory card during data transferring or writing.
3. More other improper operation
You might perform other improper operation on a memory card which leads it to be corrupted. Therefore, you should always carefully use your memory card whether in Blackberry phone or computer to avoid unexpected memory card corruption.
Blackberry Reports Memory Card Unformatted due to Virus Infection
Virus infection will cause unformatted error on a memory card because it might corrupt the memory card. Your memory card might be infected with virus on your Blackberry smartphone or when you connect it to a computer. In order to protect a memory card from being attacked by virus, you should install antivirus software on your smartphone. Besides, you should not save unsafe data to your memory card or you should not open unsafe link on your Blackberry mobile phone.
In conclusion, a memory card needs to be reformatted due to many reasons. However, you can avoid such kind of problem by using it properly.
---
Related Articles
Hot Articles