Best Free Format Recovery Software Download for Recovering Data after Formatting
Last updated on 28/03/2018
This page introduces the best free format recovery software to restore files after formatting or reformatting on Windows.
What Is Best Free Format Recovery Software?
You probably know that format recovery software is usually used to restore data from formatted or reformatted drive, memory card and other storage. However, which is the best format recovery tool among various kinds of format recovery software (freeware and shareware)?
Here, we tell points to guide you to get the most proper free best format recovery software:
1. Best
What is the best one? It is hard to say which one is the best. In my opinion, no best but only the proper one. Just like buying clothes, you spend thousands of dollars buying a dress, but it is not fit for you. On the contrary, you spend several dollars buying a dress, but it is probably particularly suitable for you. When you search for a format recovery tool, you must select the one which is suitable for your data loss situations. For example,
Does the software support for format recovery?
Does the software support the media you format?
Is the software compatible with the device (for Windows or Mac)?
2. Free
As you know, any software includes free one and paid one. More people prefer free software, so do I. When selecting a free tool for data recovery after format, you have three choices:
100% freeware (iCare Data Recovery Free is recommended)
Format recovery software free download (usually need to pay for final data recovery, but it is able to show how the software works and find all lost files)
Wish you to get the most proper format recovery tool for you situation. For more details, please read another article: Format recovery software>>
Windows Free Download Format Recovery Tool for More Situations
Crack software or freeware for restoring files after reformatting usually has its limitations or even damages (please see the risk of format recovery software crack).
For the security of data, iCare Data Recovery Pro only costs little money but enables you to restore files after formatting on all Windows OS. This software causes no damage or has any limitation.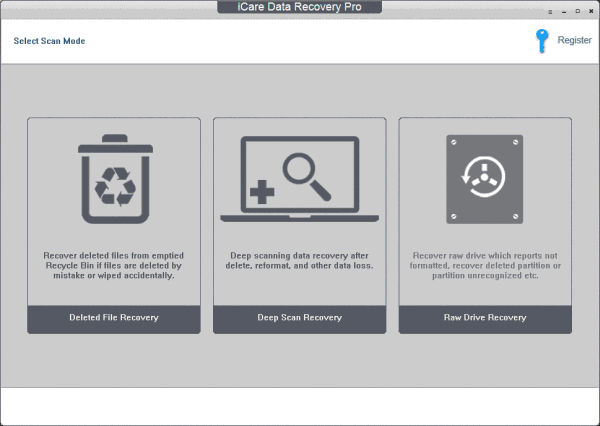 Free download iCare Data Recovery Pro
---
Hot Articles
Related Articles
Hot Tags
Data Recovery > Howto Articles > Format Recovery > Best Free Format Recovery Software Download for Recovering Data after Formatting