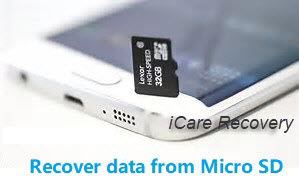 Although Android phone has Android phone internal memory, There are various kinds of storage device such as all kinds of SD card (micro SD, mini SD, SDHC, SDXC), XD picture card and CF card that can be used in different brands of Android phone including Samsung, Blackberry, HTC, etc.
How to fix problem when Android phone reports memory card needs formatting?
What should I do that my memory card for Android phone is not recognized?
My 8GB SD card shows 0 byte and asks format,how to restore all data?
Can you recover data after factory restore android?
How to get back deleted text message from Android cellphone...
When you encounter the similar problem on Android phone memory card, what to do? Below is the solution for getting back lost data with fast Android phone memory card repair tool - iCare Data Recovery software.
Quick Fix - Recover data from android phone with 5 freeware
Solution for Android Phone Memory Card Data Recovery
iCare Data Recovery software is available for all kinds of Android device storage card recovery in all data loss problems. When you lose files on Android phone memory card, the most important thing for you is to stop using the memory card, especially you cannot write any new file to the card.iCare Data Recovery software help you restore photos, videos, music, office files and
Steps to Recover Files from Memory Card for Android Phone
Free Memory Card Recovery

Download iCare Data Recovery Pro Free to recover files from mobile phone camera memory card including photos, videos, music...
Step1. Connect the Android phone storage card to your computer. Try a proper recovery mode of iCare Data Recovery .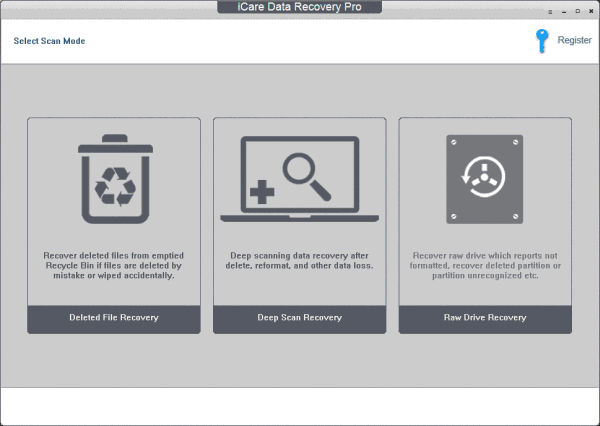 Step2. Choose your storage card as target device to scan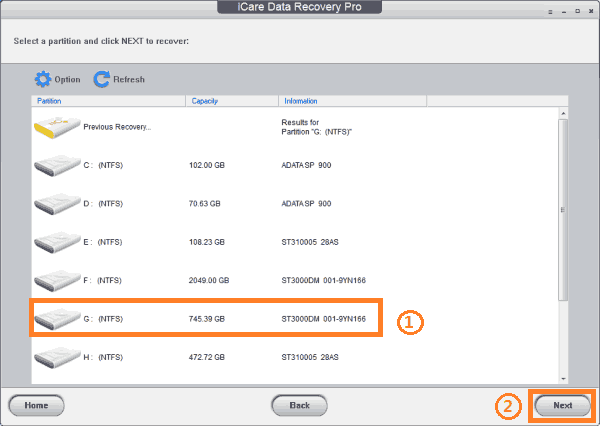 Step3. preview the photos after scanning and recover to another place .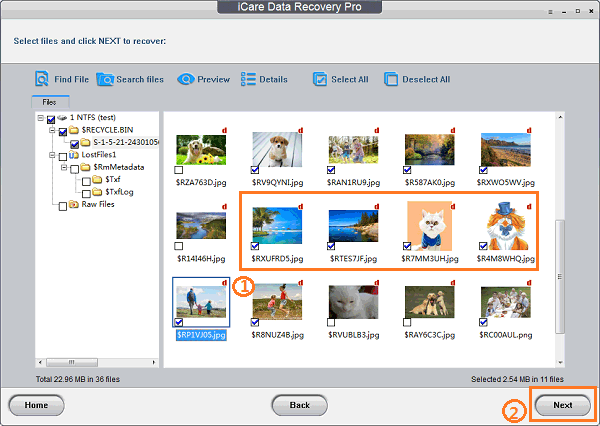 Also read: 7 free memory card recovery tool
Android Phone Memory Card Format Delete Recovery
Can I undo format my memory card and get deleted files back from android phone? The answer is yes! If you format a storage device or delete photos on the card, it only erases the file name on the memory card but the real data still remain intact on original place. In this situation, what's important is to stop writing new file to the memory card and then attach the card to your computer. Then, try iCare Data Recovery tool torescue videos photos music off formatted memory card for Android and undelete memory card files. The software can recover pictures after deleting from SD, micro SD, mini SD, CF, XD and memory stick.
Android Phone Memory Card RAW Error Needs Formatting
Memory card becomes RAW file system and requires formatting in Android phone? Cannot access files stored on RAW unformatted memory card? When encountering RAW not formatting error on memory card, do not format the card but you should run iCare Data Recovery software to repair files from the memory card. Once all data is restored, you can format the memory card to turn RAW to FAT32 to repair the not formatted error.
Video - RAW SD Card Unformatted Fix
Also read: how to fix memory card not formatting
Android Phone Memory Card Has Unrecognized Format
Can you restore data when memory card is not recognized by digital camera, Android phone or computer? Many people think that the memory card is corrupted and data is unrecoverable when it has unrecognized format. In fact, data is still recoverable by using iCare Data Recovery software. The data recovery tool can take a deep scan of your memory card and help restore all types of lost files even if it cannot b recognized by PC. With this software, you can retrieve files from corrupted unrecognized SD card, unreadable XD card, inacessible CF card and other types of memory card.
Free Recover Deleted Files from Android SD Card
SD card is a memory device that can be used in Android phone. You need to find a data recovery software to restore deleted files on Android phone SD card after deleting, formatting, factory reset, etc. You can perform Android phone data recovery on Windows like Windows XP / Vista / 7 / 8.
You might encounter the similar data loss problem on a pen drive like above. you can also try the iCare Data Recovery software to retrieve files from pen drive.
---
Related Articles
Hot Articles