Android Phone Memory Card Does Not Show up
"My Android phone memory card does not show up when I insert it to my computer. Then I disconnected the memory card to the computer and reinserted it to the Android phone, but the memory card did not show up in phone, either. When I attempted to view or save pictures, Android phone reported a message saying there is no valid storage media. What can I do to recover files from Android phone memory card that cannot show up?"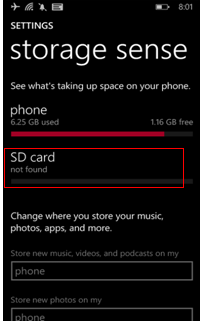 Quick fix ->
repair phone sd card suddenly not working
5 free sd card repair tools to repair damaged sd
Data Recovery When Android Phone Memory Card Does Not Show up
Generally speaking, Android phone memory card might stop working normally due to two possible reasons, i.e. physical damage or logical damage. iCare Data Recovery Pro is data recovery software that is able to recover data from an Android phone memory card when it cannot show up on phone or computer due to logical damage.
Steps for Corrupted Smartphone Memory Card File Recovery

Preparation: Download and install iCare Data Recovery on Windows computer. Connect the smartphone memory card to this computer and run the data recovery software for memory card file recovery:
Step1. Select a proper scan mode (Deep Scan Recovery mode is highly recommended) after running the data recovery software.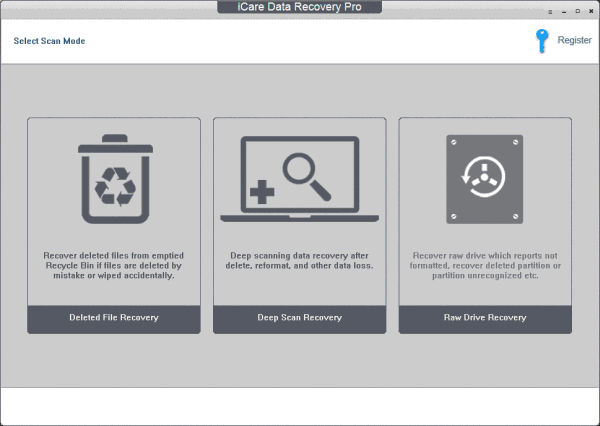 Step2. Choose the device and click "Next" button so that the software will scan it to search lost files (You can click "Cancel" to stop scanning in the process and the software will stop to show all found files).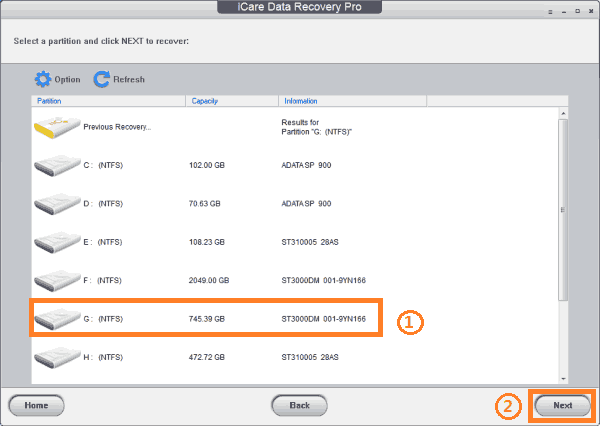 Step3. Preview found files like images and Microsoft documents and then recover the files you need (Please do not save the recovered files to the corrupted memory card).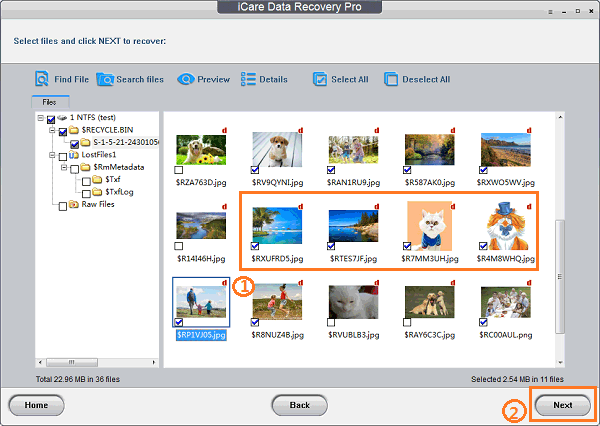 It works for the following situations.
"I have a memory card for my Android smart phone, but recently this memory card is not recognized by my smart phone. Connecting the memory card to my computer, Windows system cannot recognize it normally. I am wondering if the Android phone memory card is corrupted, so I want to ask if there is any way to recover data from corrupted memory card for Android phone."
Today, Android phone is quite popular among people because people can use it to save different kinds of data, browse websites, watch movies, listen to music, etc. However, sometimes you may meet data loss problem on Android phone since the memory card inserted in the phone does not work normally anymore.
When a memory card cannot work on Android phone, you had better connect it to a computer to see if it is able to work there. If memory card still does not show up on computer, you might need to rely on memory card data recovery software to extract all inaccessible files from the corrupted memory card for Android phone.
Cell Phone Memory Card Is Damaged, Logical or physical?
As mentioned above, memory card for a cell phone might fail to be recognized due to physical damage or logical damage.Physical damage is usually caused by unexpected disaster such as memory card falls to ground from high place, or memory card suffers water damage or fire damage, etc.
When a cell phone memory card is physically damaged due to such kind of reason, you are unable to use data recovery software to perform data recovery because no software is able to recognize a device that is physically damaged.
Logical damage usually means that fie system of thee memory card is corrupted due to virus infection, bad sectors, improper operation, etc. If cell phone memory card is not showing up due to logical damage, data is recoverable by using iCare Data Recovery.
Cannot Read Data though Android Phone Memory Card Is Recognized
Another similar situation is that memory card is recognized by Android phone or computer, but it prevents you from accessing the memory card. Sometimes, system might reports some error message when you want to open the memory card on your computer or phone. For example:
Memory card is corrupted and not accessible
Memory card is has read / write error
More other similar error messages
When you are unable to read any data when cell phone memory card is not accessible, you can use Data Recovery tools to restore files off inaccessible data.

Also read: corrupted memory card recovery - 10 ways to fix
---
Related Articles
Hot Articles