Recover Data after Format Android Phone Memory Card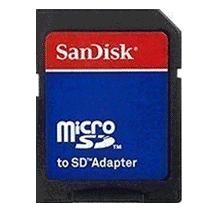 "Can somebody share any solution for Android phone format recovery? I have a mobile phone which runs Android OS. Just now, I mistakenly clicked Format option on this Android phone and formatted the memory card inserted the phone. I am wondering how to recover deleted files from Android phone memory card."
"I formatted memory card by accident in my Android phone. This memory card for Android phone contains thousands of photos, videos and some other files. I tried to look for a data recovery program to perform Android phone memory card data recovery, but the software did not work after installing on my computer. Can you introduce an easy-to-use yet powerful Android phone memory card photo program which is able to help recover all lost files?"
Steps for Data Recovery after Format Android Phone Memory Card

Preparation: Free download and install iCare Data Recovery on Windows PC. Connect the Android phone memory card to the computer and run the data recovery software.
Step1. Select a proper scan mode after running the software.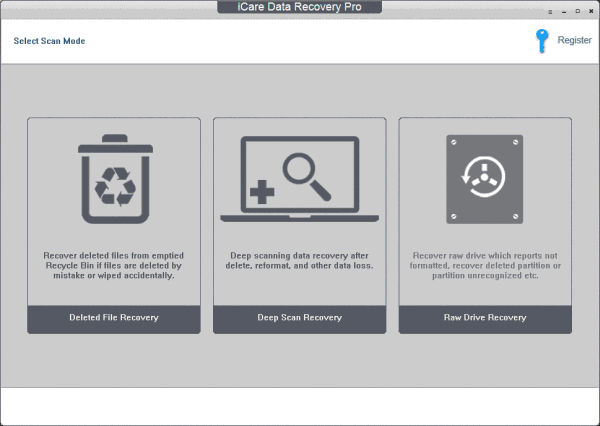 Setp2. Select the Android phone memory card as aim disk and then wait the software to scan it for lost files.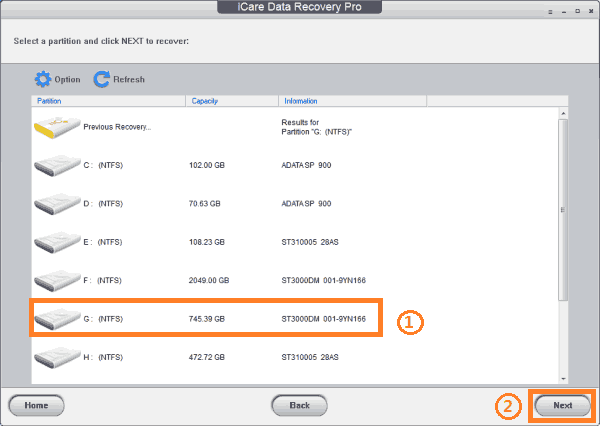 Sep3. You are allowed to preview files after scanning and then save the files lost from the memory card.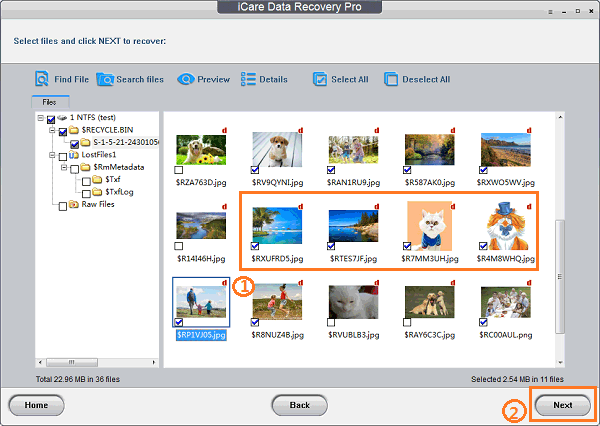 Also read: recover formatted android phone
Recovering formatted data from phone internal memory with freeware
If it is the internal memory of your phone that you stored the files, you may try this freeware - Restore IMage Super Easy
Download url:https://play.google.com/store/apps/details?id=alpacasoft.restoreimage&hl=en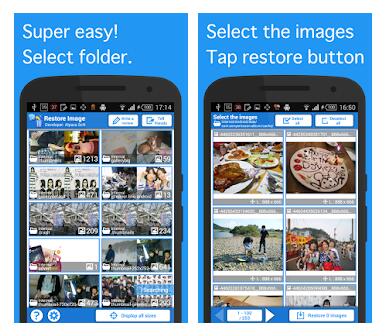 Restore Image for Android Phone Recovery
Also read -> 5 free android recovery software for recovering files from android internal memory
Situations for Formatted Android Phone Card Recovery
Your memory card is used for Android phone for data storage, but you might format the Android phone memory card in different situations. For example:
Mistakenly click Format option on Android phone when you are viewing pictures on the memory card
Format Android phone memory card by accident when you connect it to your computer to transfer or save some data
Quick format memory card on computer
Complete format memory card on PC
You can unformat memory card by using iCare Data Recovery in all situations mentioned above. When you perform format on Android phone memory card in situations above, this operation only erases address table of the files and marks the space as empty. Therefore, you can use iCare Data Recovery to restore files after formatting Android phone memory card.
Android Phone Format Recovery Software Download
Many people think that it wiped out all data permanently due to formatting, but the truth is you are able to use a data recovery tool to recover lost files from Android phone after formatting. iCare Data Recovery Pro is able to help recover more than 600 types of files after formatting memory card on Android phone or computer. In other words, you are able to recover all types of lost files after formatting from Android phone memory card by using this software. iCare Data Recovery supports to recover formatted Android phone memory card when you mistakenly format it on Android phone or when you quick format it on computer. This software also supports to recover files after full format memory card when it is connected to computer.
Reasons Why Format Android Phone Memory Card?
Why do you format Android phone memory card? Here are some possible reasons:
1. Format Android phone memory card by mistake
Sometimes, you may format memory card on Android phone by mistake when connecting the phone to your computer. Or you mistakenly format memory card on Android phone because there is Format option on Android device, with which users are able to perform format easily.
2. Format Android phone memory card due to virus infection
Virus infection might corrupt the file system of memory card for Android phone, so somebody will complete format memory card when connecting it to a computer in order to erase all viruses. In fact, formatting is not a good solution to erase virus, but it will erase all data stored on the memory card. Virus usually spreads through internet, so you had better not connect your memory card to public computer which may contain virus. You should also avoid saving virus-infected files to your memory card to protect it from being infected with virus.
3. Android phone memory card format error message
It is possible that you may format your Android phone memory card because the memory card turns to RAW file system and needs to be formatted.
iCare Data Recovery is able to recover lost files whether you format Android phone by mistake or due to memory card error.
Android is a type of operating system based on Linux which is widely used on different brands of smart phones or Tablet computers. Android phone refers to the smart phones which run with Android OS. Today's Android phones works like a small computer which allows users to watch videos, browse sites, listen to music, etc. A memory card is usually used in an Android phone to store different types of files such as audio files, videos, pictures and more. Android phone brings lots of convenience to users, but data loss from Android phone also becomes a common problem. One common reason for Android phone data loss is formatting, in which situation users might feel quite panic.
---
Related Articles
Hot Articles