Accidentally Formatted Kingston SDHC 8GB 16GB 32GB Card Recovery
Last updated on 10/04/2018
How do you recover files from mistakenly formatted Kingston SDHC card in different capacity like 8GB, 16GB, 32GB, 64GB or more? Files are recoverable with iCare Data Recovery Pro, a data recovery tool that supports various types of Kingston SDHC.
Let's see some related cases at first:
"I accidentally formatted Kingston SDHC 8GB memory card and lost everything on this card. I just want to get back lost pictures. Can you tell me how to recover photos from formatted SDHC card? Those pictures are really very important. Thanks for your kind help for my formatted SD card recovery!"
"I bought a 16GB Kingston SDHC card last month, but I mistakenly formatted this memory card in my Nikon digital camera. I have some precious images and videos on this Kingston SDHC card. So I am wondering if I can perform undo format and get back formatted SDHC 16GB card photos and videos."
"I meet some problem to access my 32GB Kingston SDHC card because my phone says memory card wants to be reformatted. I still got the similar error message when inserting the SDHC card to my laptop. Do I need to format the card if I want to access it? Can I restore all files after formatting? Or what should I do to read files from an unformatted corrupted SDHC card?"
Data Recovery from Formatted Kingston SDHC Card
After accidentally formatting your Kingston SDHC card, you should avoiding adding new data to the formatted card because it will overwrite the card and the data which has been overwritten will become unrecoverable. To recover formatted memory card data, you can use iCare Data Recovery Pro. It is a read-only data recovery program which is available for all kinds of memory card recovery when data got lost due to formatting or not formatted error. This software supports Kingston SDHC card 8GB, 16GB, 32GB and other types of card for memory card format recovery. You can follow the tutorial below to retrieve files off formatted Kingston SDHC card easily:

Step1. Run iCare Data Recovery and choose a recovery option.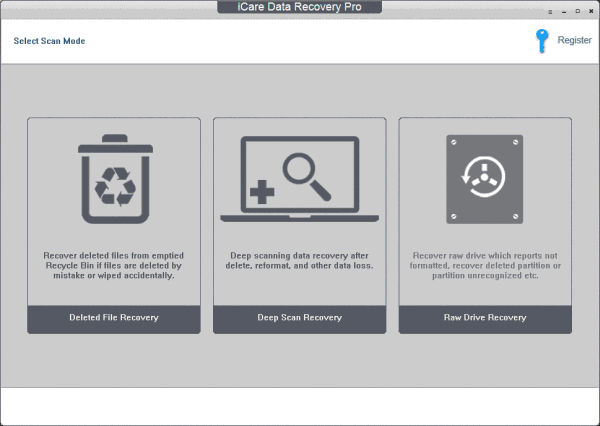 Step2. Choose the Kingston SDHC card as aim disk and let the software scan it for lost data.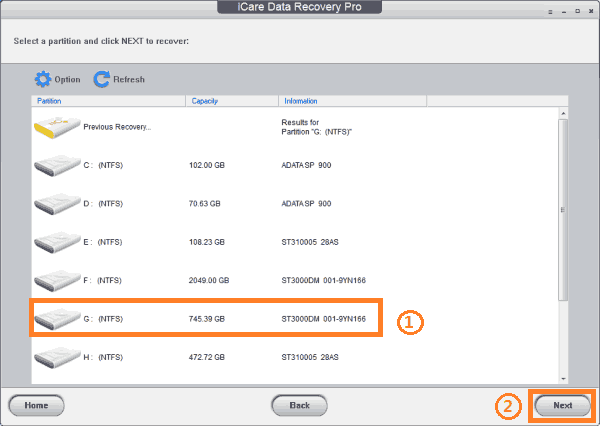 Step3. Preview the found pictures and recover all types of data you need.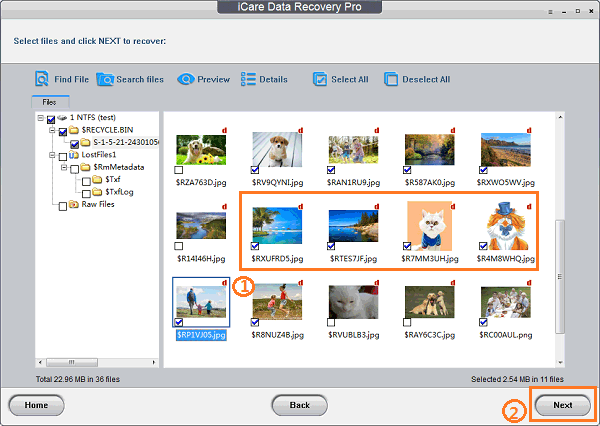 Kingston 8/16/32GB SDHC Format Recovery Resource
About 8/16/32/64GB SDHC of Kingston
SDHC is a type of SD card, which has large capacity than standard SD memory card. There is no much difference among different capacity of SDHC card. The only difference is that a larger capacity SDHC is able to hold a larger amount of data. The price of different SDHC even in the same brand Kingston is different, varies from its storage capacity.
How to format a Kingston SDHC 8/16/32GB?
A Kingston SDHC is compatible with mobile phone, so you can format it on your phone. In addition, you can also format a Kingston SDHC in computer by connecting it through a proper card adapter. It is very important to use a proper card reader in order to make the SDHC be recognized normally by Windows. If you use an incompatible card reader, it may even cause damage to the Kingston SDHC. For example, you cannot use a card reader which is used for your micro SD card to an SDHC. Or you had better not use a card adapter for Samsung SDHC to the Kingston SDHC.

---
Related Articles
Hot Articles