8 Tips to Prolong the Life of Your Mobile Phone Battery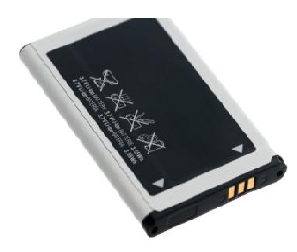 Hey, guys! Always have to charge your smart phone even when you have only used this phone for a couple of hours? Or feel really annoying that you do have to purchase new phone batteries since the old one is probably going to die and the time you can use this mobile phone becomes shorter and shorter? Really need some practical measures to protect the mobile phone and also prolong the life of your mobile phone battery? All right! No worry! Go try these tips to extend the life of your mobile phone battery:
---
Tip1. Turn off unnecessary games, programs and processes.
Some useless games, programs and processes that are running in the background can drain the limited battery power and shorten your time to use your mobile phone. Hence, from now, always close some potential and useless games, applications and processes, like the Bluetooth, video or music players, start-up games or programs, GPS and radios, etc.
Tip2. Close the Useless mobile phone functions or features.
Except some unwanted programs, games, processes, some mobile phone functions are also supposed to be closed for saving the battery power, including the animated phone theme, auto-wifi connection (close the Wi-fi connection when you do not need it), turning down the phone brightness and the likes. Just learn to timely turn off some useless features.
Tip3. Have a good habit to charge your mobile phone battery.
How long a mobile phone battery is able to be used can not only depend on how well or effectively it is manufactured, and also rely on how it is used by phone owners. So, in order to prolong the life of mobile phone battery, it is also necessary to play a good habit to charge this cell phone battery, like: 
1). Shut down the mobile phone before power charging.
2). Use the original mobile phone charger and battery as possible as you can.
3). Remove the mobile phone charger right now once the battery is fully changed
It is really important that you are supposed to timely stop charging the mobile battery. Otherwise, the performance of this phone battery could be affected by overheating or other reasons.
Tip4. Do Not Use the Vibrate Function all the Time.
Though the vibrate function can help cause some negative effects when you are having a meeting or losing yourself in doing something important, it also will often consume more power than the ring tone notification. Hence, if it is possible, after the meeting or accomplishing your important stuffs, switch that vibrate notification to the ring tone notification timely. Moreover, also pay attention to keeping the ring voice as low as possible.
Tip5. Prepare enough extra mobile phone batteries.
In these days, not all mobile phone will offer purchasers two or more mobile phone batteries for free. Instead, in most cases, people need spend extra money to buy additional one, two or more batteries for future use. That's also why many users are not willing to buy extra batteries. However, for better use in the future, it is always necessary to prepare enough extra batteries. Moreover, the phone battery is really not as expensive as you think. With enough batteries prepared, even when the used phone battery is in low power, you also can go on using your phone and also decrease the chances of damaging phone and memory card for sudden power loss, right?
Tip6. Select the power saving mode, if it is possible.
Of course, except some suggestions that you can adopt to save the phone battery power manually, there are also many phones that have been designed with a power saving mode which can help automatically save the specific phone power. So, immediately check your cell phone and see whether you can use it.
Tip7. Do not suddenly or rudely extract phone battery.
As with many related electronic devices, including photo camera, video camcorders and MP3/MP4 players, etc, sudden memory card or battery extractions always damages the devices and also causes some unwanted data los troubles unwillingly. Moreover, when it comes to mobile phone, suddenly or rudely battery extractions, it even also can damage the battery somehow. Hence, always turn off the phone and remove the used battery.
Tip8. Clean the battery contacts both of your battery and mobile phone regularly.
The loose connection or faulty connection also can cause some unexpected phone power issues over the time. So, timely check the battery contacts both of your battery and mobile phone regularly and also clean them up. Simply remove the possible dust or related stuffs with a cotton swab and rubbing or alcohol. Remember to search related battery cleaning articles at first, and then, follow the tips mentioned carefully.
Helpful Suggestions:
1). Sudden power loss can damage phone, phone battery and inner used memory card.
Never forget to shut download the phone at first and then, start to extract your memory card or remove your battery in case of unwanted troublesome phone problems.
2). Keep the phone battery well all the time.
No matter how many batteries you've prepared for your cell phone, once it is extracted out from your phone, remember to keep it well. Avoid exposing it to the sun; Avoid placing it in a too cold place; Avoid dropping it to the fire, water or dusty place, etc.
3). Use data recovery software to restore phone data when phone memory card is logically damaged for sudden battery extraction.
Mobile phone is still logically damaged for your sudden battery extraction? All phone photos, videos, songs, messages, texts, contacts and more inside this phone memory card are lost or become inaccessible? Clam down! Before the situation goes worse, stop using this memory card and apply phone memory card data recovery software to restore all possible phone data back.
Also read: free mobile phone data recovery
---
Related Articles
Hot Articles
External Resource