Getting started: Download and Install Process
Download iCare Data Recovery Professional and launch the file icarepro.zip (please do not download nor install it on the drive where you lost data)

Step by Step Guide to Use iCare Data Recovery Professional Edition
STEP ONE: Select file types option on the main interface to start recovery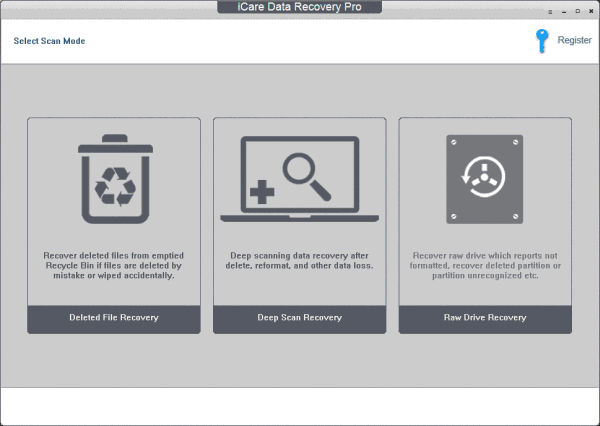 Step Two: Select the drive that you lost your data to start data scanning. Then you need to wait for scanning process to finish.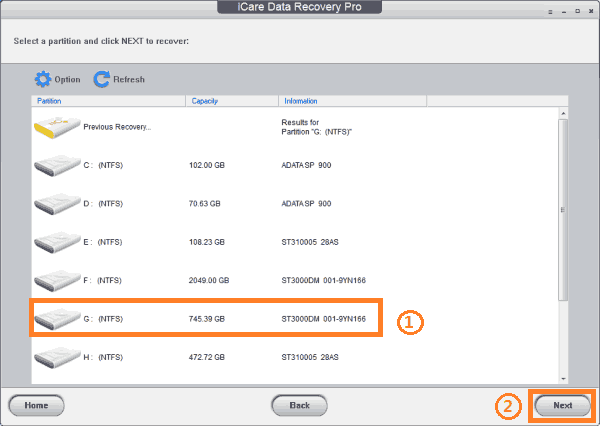 How much data does it take to finish the scanning?
For a 500GB data - 1 hour. If it takes more than 10 hours searching lost files from a 2TB drive, the disk may have bad blocks. You need to cancel the searching and wait to see what's already found there.
Step Three: preview lost files (photos, word, excel files can be previewed)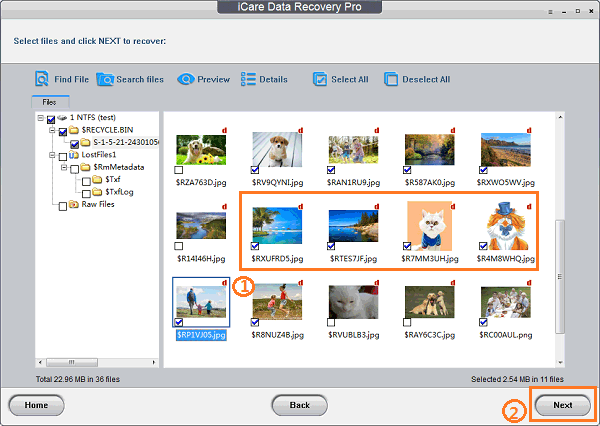 If photos can be previewed sound, then they will be restored as 100% good. If some of the photos are previewed as blank or not openable, then they are corrupted during data loss probably being damaged by any new operation you made after the data loss or by the system during data loss. Due to the complication of data loss, we won't be able to ensure a 100% chance of recovery for each case since some of data may have been corrupted.
Note: save found files to a non-data-lost disk

Free download iCare Data Recovery to recover your files now!