Unformat Drive after formatting Hard Drive, External HDD, Thumb Drive, SD Memory Card
Last updated on 22/10/2020

How to unformat disk drive after reformatting it by mistake? What shall we do when disk/usb drive reports unformat?
Free download iCare Data Recovery Pro to unformat internal/external hard drive, SD memory card or USB flash drive (thumb drive) for format recovery on Windows 7, 8, 8.1, 10 and other Windows operating system like Windows XP and Vista.
Video - Unformat

Also read: 4 free unformat tool download

>>Quick Solution for Reformatted Disk Drive Recovery
Download iCare Data Recovery Pro to undo format drive / card after reformatting by accident or unformatted error to get back data you need.
Cases Related to Format Recovery Using Unformat Software
iCare Recovery Pro could be the best solution for users who encounter following problems related to format problem:
"I was trying to reformat my USB external hard drive, but I mistakenly formatted my secondary internal hard drive. I turned off my computer when I realized the mistake, hoping to stop the format. However, all data on the hard drive is lost. So, anybody can tell me how to unformat the hard drive?"
"Can I unformat NTFS or FAT drive after quick format the drive H, which is marked as external drive since my SDHC card is recognized as external?"
Solution: iCare Data Recovery Pro, the best unformat software could help you do the FREEDOS command - unformat for free. Just free download the unformat tool for disk drive, thumb drive or memory card format recovery.
Video Tutorial: how to use iCare Data Recovery for file rescue
How to Recover Data after Format Using Unformat Tool
Step by Step guide to recover formatted disk drive or memory card with the best format recovery software:
Step 1: Download the Format Recovery Software and install it on your computer. Do not install it on your formatted drive but only on your new hard drive to keep your data protected from overwritten. Connect your formatted drive and run the software to show all options you can select, among which you merely select the one you need.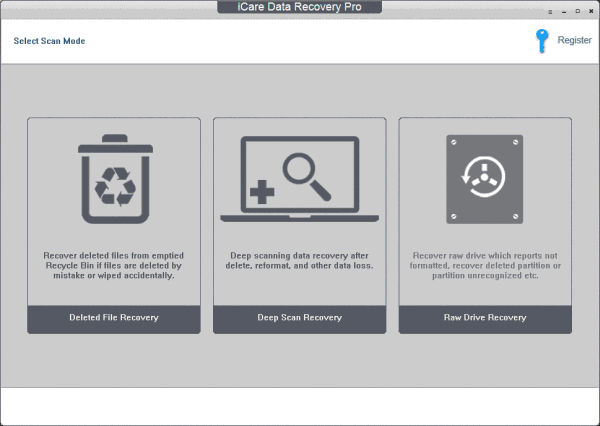 Step 2: Select your formatted disk drive among all drives shown on the software and then start scanning. Then the format recovery program will start to scan the drive for finding lost files.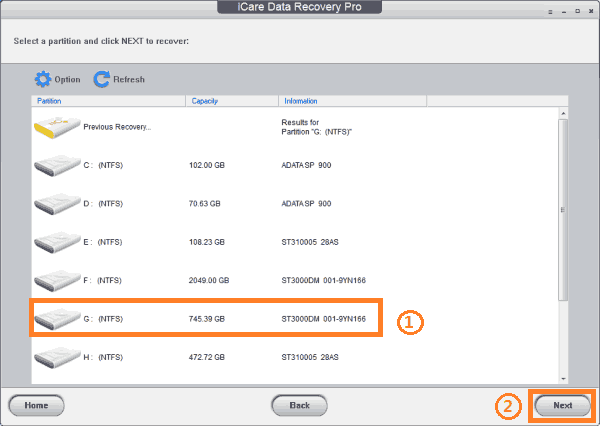 Step 3: You can preview your lost photos and then click Save button to get your photos rescued. Save files to any device as long as it is not the formatted drive.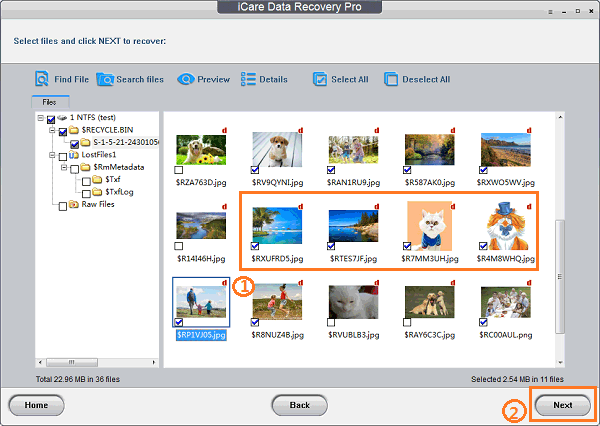 Tips: do not save your lost photos to your formatted disk drive to keep lost data safe before successfully restored.
Free Download Unformat Drive Format Recovery for your disk drive, usb flash drive, sd card
Data Recovery Tool has become more popular with abundant yet powerful functions especially  for the Format Recovery. This unformat program iCare Data Recovery Pro can deal with format recovery from comprehensive data loss incidents such as mistakenly formatting or virus infection forcing to format or other format errors. When you format a disk, the operating system erases all bookkeeping information on the disk, tests the disk to make sure all sectors are reliable, marks bad sectors (that is, those are scratched), and creates internal address tables for later use to locate information. Every Hard Disk should be formatted before use. However, do not worry! Data Recovery Software will help you retrieve the lost data. It takes you out of data loss stress and take your lost data back just within a few clicks. The program is risk free. In most cases, just several clicks and a few minutes later, you will get back all lost data using the software.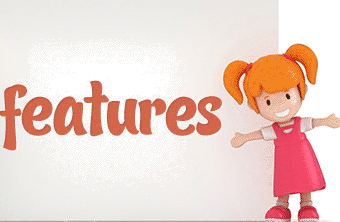 The main functions of this unformat software:
You can preview formatted files in advance by using free trial version.
Pretty easy to use even if you have little computer knowledge you can realize the operation by just pressing a few clicks.
Support format recovery both from PC hard drive and removable disk.
Restore the formatted hard drive (NTFS) .
Undo quick format and complete format.
Realize the file recovery after formatting any media.
Retrieve data from a faulty drive which has suffered format error.
Recover the formatted USB pen drive (FAT), floppy disk etc.
It is risk-free and won't damage the formatted drive as it is read-only software.
Unformat Hard Drive / USB Disk Windows 10 8 7
iCare Recovery is an unformat tool for Windows, so you can use it to unformat hard drive / external hard drive on Windows 7, 8/8.1, 10 and all other Windows OS. It supports format recovery of different digital device after formatting or reformatting.
Please have a try with iCare Data Recovery to unformat your USB drive after formatting it by mistake or on purpose. It is a read-only data recovery tool that enables you to recover any type of files after reformat USB drive / hard drive / external hdd. Please pay attention:
>> Do not write new data to the formatted USB drive before data recovery
>> Do not let the USB drive suffer physical damage before data recovery
Free download the data recovery software now to undo format disk drive so as to recover all data.
---
Related Articles