Recover Photos off formatted memory card

iCare Data Recovery : Unformat Memory Card in just a few clicks
unformat memory card is needed when some users looks for software that can restore their deleted memory card. Memory card as we know is an advanced digital device that hold your digital files like photos, video files, music etc. It is widely used on smartphone, cellphone, camera, video recorder with much brands like Nokia, blackberry, Sony, fujifilm, samsung, Canon etc.
Best photo Recovery for memory card, if this is what you need, try iCare Data Recovery, it let you restore photos videos music from reformatted SD card, CF card, XD card, SDHC, SDXC, and memory stick, etc.

TrustWorthy Memory Card Photo Recovery
As we know, memory card like sd card photo recovery, lost photos can be headache if they are your loved ones photos or photos that records your sweet memory.
SD card on cellphone or smartphone are widely used with types of Micro SD card. The data recovery software can also help you restore files from Micro SD card.
Tutorial with Screenshots
Step 1 - Click the option so that the software would use it to scan your memory card.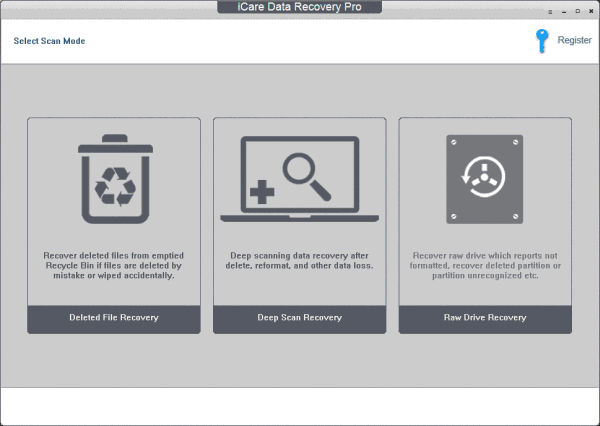 Step 2 - Choose the memory card and wait it to scan for lost pictures.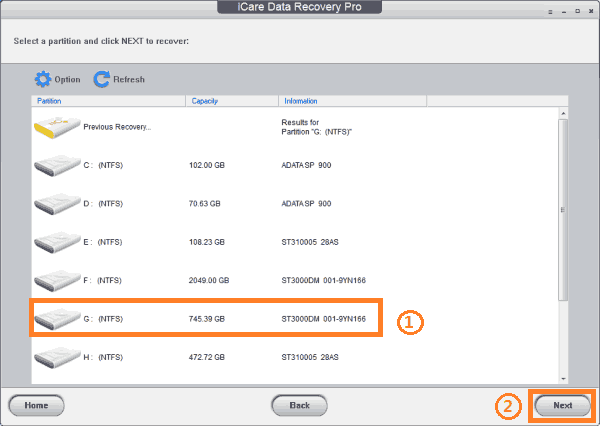 Step 3 - Preview file one by one and then rescue them.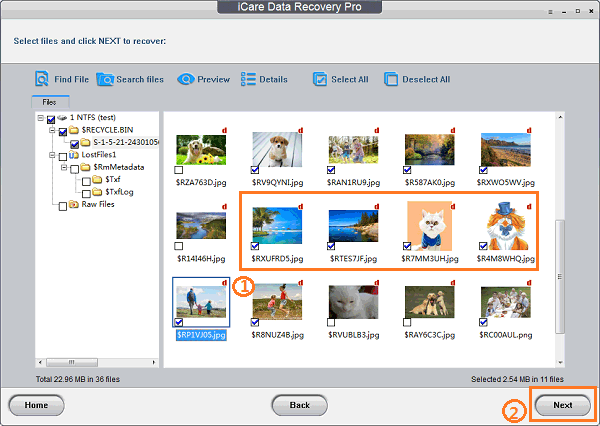 SanDisk Memory Card Photo Recovery
Sandisk, a big name in the world of memory card manufacturing who has a huge number of card users. The recovery software works on sandisk card and can recover photos when sandisk card has been formatted by mistake or sandisk card photos deleted.
The software is also available for other memory card for free file recovery like Toshiba, Lexar, Kingston, PNY, etc.
Recover Memory Card Pictures Free from SD, MicroSD, CF, XD
Memory card is the general name of all SD card, micro SD card, mini SD card, SDHC, SDXC, CF card, XD card and memory stick. Those memory cards can be used in different devices like camera, mobile phone, PDAs, etc.
==>> For lost photo recovery from any memory card, please go to this page for details - Memory card photo recovery freeware>>
Have you ever met the situation that you lose pictures after copy files from one memory card to another? Then, is it possible to recover lost photos when they got lost after copying memory card photos from one mobile phone to other memory card? If the data is not overwritten, you can use iCare Data Recovery to recover lost data.
Besides unformat and undelete memory card files photos, you can use this utility to restore files off RAW drive, memory card like sd card says not formatted error, restore memory card when memory card is not recognized by computer, etc.
---
Related Articles