Unformat Hard Disk When USB Drive Re-Formatted by Mistake
The disk in drive is not formatted. Do you want to format it now?
You may ever receive this error message on your PC more or less. We often simply call this error not formatted error or unformatted error. You may come across this error when you try to access the hard disk drive. Then, do you need to format the disk in drive as the system advices you to do? How to restore files after format the disk drive?
You can downlwoad iCare Data Recovery to recover files when running into not formatted problem.

2 Steps to Fix Disk Not Formatted Error without Data Loss
First step, recover data from the disk drive with professional recovery utility.
There are a lot of data recovery utilities in market, but not all of them are good choice for you. Since disk is inaccessible with not formatted error and file type is also converted to RAW, you need to use a recovery utility that can work on RAW drive. iCare Data Recovery Free is such a useful data recovery utility for any user to restore data from a hard disk when it is inaccessible due to not formatted error.
Second step, fix disk not formatted error.
When files are recovered by using iCare Data Recovery Free, you can fix the disk not formatted error by formatting the disk.
Data Recovery Tutorial
Step 1 - Free download and install iCare Data Recovery Free on PC. Launch the software and choose the proper recovery module.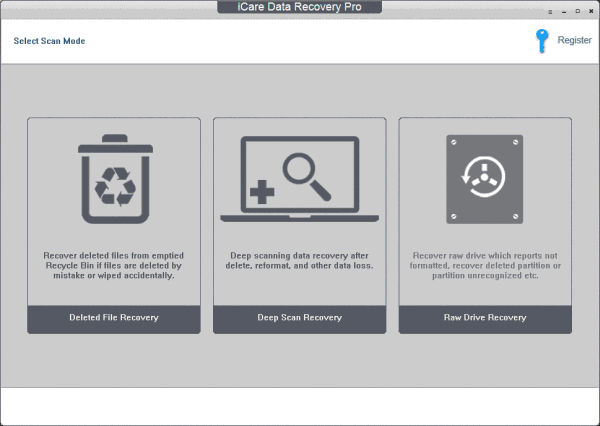 Step 2 - Select the disk drive where you want to recover data and click "Recover" option, so the software can perform a scan to find the lost files.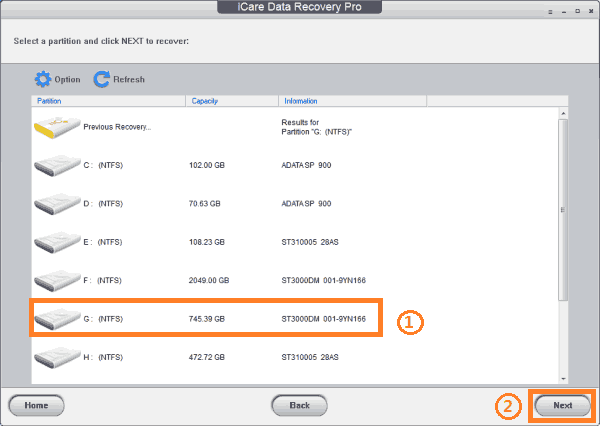 Setp 3 - Select the found files and preview them.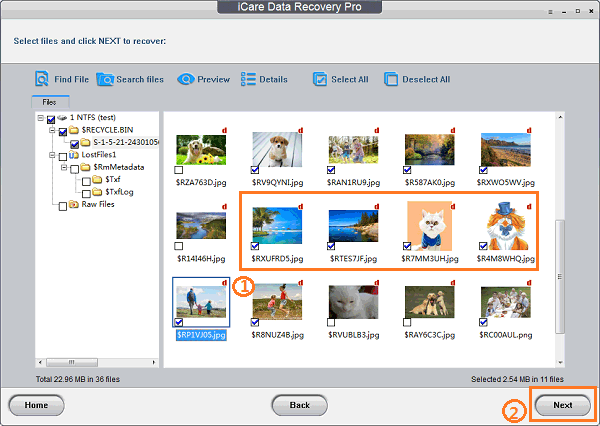 Step 4 - Choose the files you need and save them to a storage media.

Disk Not Formatted Error & RAW Drive
When you get the popup dialog box which shows disk in drive is not formatted do you want to format it now, you can find its file system might also be changed to RAW. In this situation, the system cannot recognize the file system and the disk drive will be inaccessible. The data stored on the disk will accordingly be unreadable since the disk needs to be formatted to a regular file system that can be recognized by system. This is also the reason why Windows pops up dialog box to prompt you to format the disk in order to make it work properly again.
The best time to perform format on the RAW drive is when you are sure that all data has been recovered.
==>> If you meet any problem about RAW drive formatting, please refer to this article - How to format RAW disk drive>>
The Error on Other Similar Storage Devices
Disk not formatted error is common error on a hard disk. Meanwhile, this kind of error can also occurs on other storage devices like external hard disk drive, memory card, USB flash drive, pen drive, and so on. Since external hard drive, memory card, flash drive, pen drive, etc are often recognized as external devices on PC, Windows system often shows the same error message to say disk in drive is not formatted. However, you may also receive the similar error message on those devices. For example,
Memory card cannot be formatted on digital camera or smartphone.
Invalid media type reading drive
File names contains strange characters
Sector not found error message while accessing any file
Related Cases on Disk Not Formatted Error
1. There are 4 local disk partitions on my computer. My computer is running more and more slowly recently, so I decide to perform a disk cleanup on those 4 partitions. Everything works fine until I click E: drive. When I click E: drive, it hangs for a long time and then system says: disk in drive E is not formatted do you want to format it now. Now I am unable to access the E: drive if don't format it, but I still need data stored on this partition. What should I do?
2. Hi! I got a problem with a partition of my hard disk. System says disk drive is not formatted error. When I check it in "Disk Management", it says disk is healthy. But it doesn't have a file system, which should be FAT32 before. How can I recover the data stored on this disk partition?
---
Related Articles
Free memory card photo recovery | formatted pen drive data recovery | free sony photo recovery | free camera raw photo recovery | free western digital hard disk drive recovery | photo recovery after quick reformat sd card by mistake