AVI video format file recovery after deletion or formatting by mistake
iCare Data Recovery : avi recovery restore program
As the name implies, AVI Recovery is the data recovery software for AVI video files. But it's not limited to this ability. AVI Recovery is an all-in-one tool for home and business user. It recovers not only AVI, but also WMV, MP3, MP4 and most other popular video and audio formats. The supported storage media vary from hard drive to cell phone, PDA and digital camera memory. As long as your data is kept on a memory card (like TF and SD cards) or hard disk, you can make the most of AVI Recovery to get the benefits. You'll be amazed by the results.

How to Recover lost AVI Files
The first thing you should pay attention to is you should not attempt to write anything to the target storage medium. In other words, do not create more files on the storage medium otherwise it may overwrite the lost file data remaining on the medium, thus causing the decrease of AVI recovery possibility and effectiveness. You must not download or install AVI Recovery on the target medium, either. You must not save the recovered files back to the target medium.
Step 1. Connect the device or memory card (through a card reader) to the computer. Then download and install the AVI recovery tool. Run the program and you'll see main interface shown below. Click "Start " button.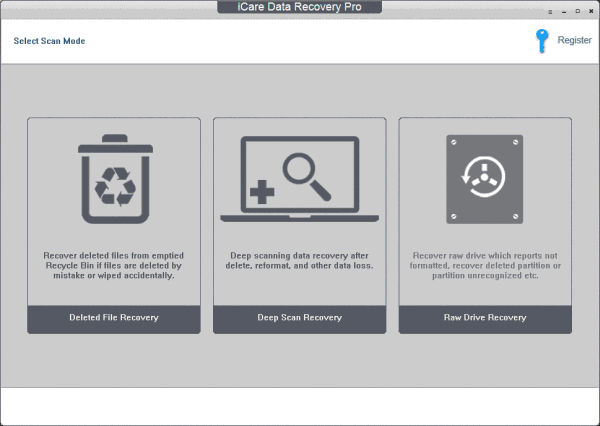 Step 2. Select the drive and continue. The software will perform a scan process. A lot of video files will be found during the scan. You can see the snapshots.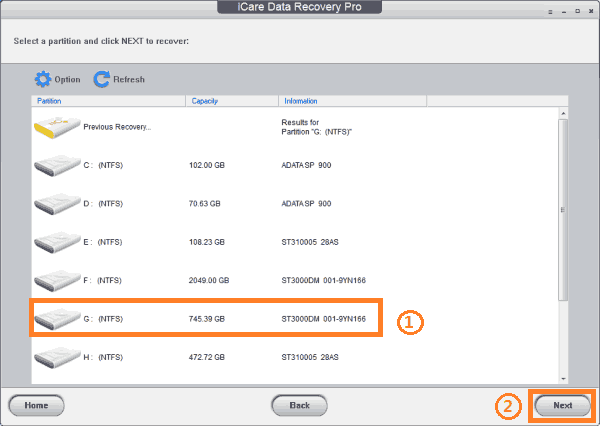 Step 3. Click on the selected AVI files to preview part of the content. If you are sure the videos are what you want, restore and save them to a different drive.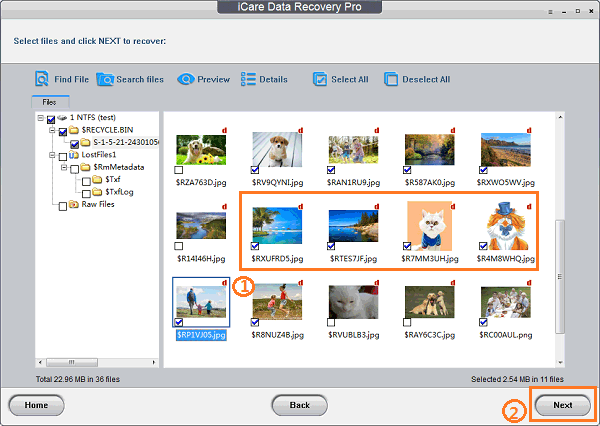 AVI Deleted or Formatted Recovery
Core Features:
Recovery Covers most popular video and audio formats.
Covers a wide range of storage media from hard drive to SD card, TF card, memory stick, etc.
Slimmed-down interface makes it easy to know and use.
Allows you to preview the video files found. You can see the snapshots before you perform recovery.
Works on Windows to recover deleted files from formatted pen stick, external hdd, usb drive, etc
Small size, quick install.
Quick recovery in a few clicks. Wonderful performance and excellent stability.
What is AVI?
AVI is the initials of Audio Video Interleaved. As its name suggests, AVI files contain both audio and video data in a file container that allows synchronous audio-with-video playback. One of the common feature of AVI and DVD video format is they support multiple streaming audio and video, although these features are seldom used in AVI. Although AVI is widely used, it has some limitations. For example, AVI does not provide a standardized way to encode aspect ratio information, with the result that players cannot select the right one automatically. And AVI files we've seen are generally very big. Typically we would convert and compress AVI files generated by digital video (DV) devices into other video formats like MP4, WMV, DVD, RMVB, etc.
---
Related Articles