HDD hard disk drive was accidentally overwritten
Last updated on 06/02/2018
Question: I had a problem with a SD Card and I decided to use some tool to solve it but everything went worse instead... The hard disk drive on the computer was accidentally overwritten when performed a sd card recovery with ddrescue. My question is is there any chance of hdd data restore after the overwritten and repair the corrupted sd card? ddrescue overwrote the whole disk,
Is there a way to recover the content of the HDD in this case?
Solution: Do not use the hdd any more before a recovery was successfully performed.
Please download iCare Data Recovery and run the trial. Connect your hdd as external device to a Windows system and then select "Deep Scan Recovery" to search lost files.
The chance of file restore from a overwritten disk depends on how much data have been overwritten. There might be some chance before a full hdd overwritten.
Notice: Please be aware that some files might have been damaged or reported corrupted after the restore since hdd has been overwritten.

---
Screenshots of iCare Data Recovery to perform data recovery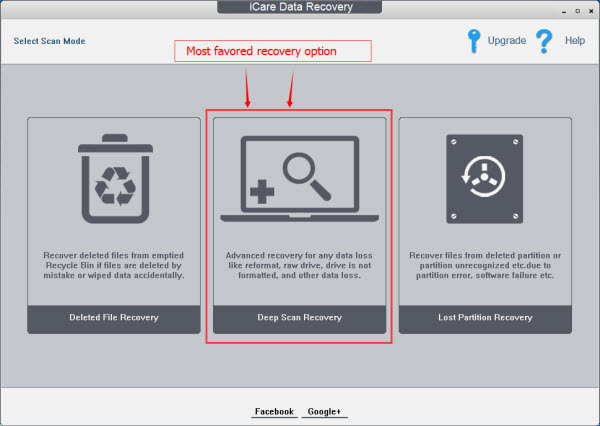 For any unstated data loss rescue, we recommend you to use "Deep Scan Recovery" to search lost files.
---
Related FAQ
Related articles