FAQ: SD card not formatted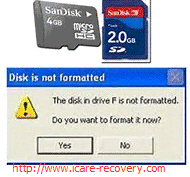 Question: What shall I do when the computer reads "SD card not formatted, do you want to format it now"?
Solution: Retrieve data with iCare Data Recovery Pro when SD card says it needs to be formatted, and then reformat the SD card to fix the problem.
When SD card is asking to format, it usually has a damaged file system RAW which can be fixed by formatting. However, what you can do is never to format the damaged SD card when you have many pictures or other files that you never want to lose.
Use iCare Data Recovery Pro firstly to recover all data from the unformatted SD card with "Deep Scan Recovery" mode and then go ahead to format the card.

Free download iCare Data Recovery Pro
Solution for My SD Card Is Asking Me to Format
An SD card will ask for formatting when its file system is corrupted due to virus infection, bad sectors or other reasons. When an SD card requires formatting on digital camera, cell phone or computer, it is recommended you not to format the card before data recovery. Although formatting does not erase all data completely, you may lose the best chance to unformat SD card and recover lost files if you mistakenly write new data to the card after formatting. Therefore, you can follow the wizard below to fix SD card not formatted problem:
1. Attach SD card to PC for file recovery
Get back files from an SD memory card that reports not formatting error when there is no backup, you have to connect it to computer and use data recovery software for help. There is data recovery tool for Android OS that can directly work on your phone for RAW SD card recovery. Even if there is such a tool, you had better not use it on your phone directly because it easily overwrite the SD card or cause further damage to the card.
You can run data recovery program for Windows like iCare Data Recovery Pro to retrieve RAW SD card data:
Step1. Free download, install and run the software to choose a proper scan mode.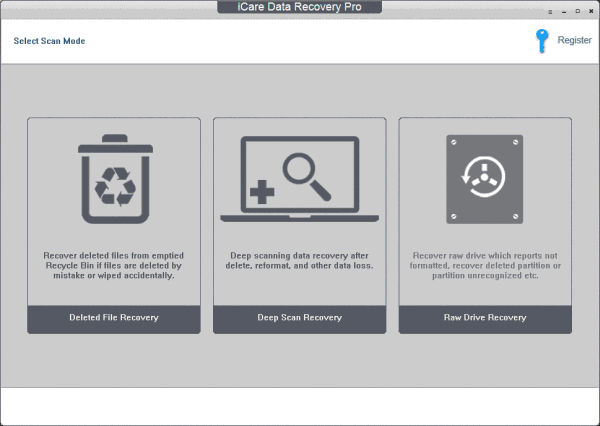 Step2. Select the SD memory card which shows as RAW or unknown device in the software for a deep scan.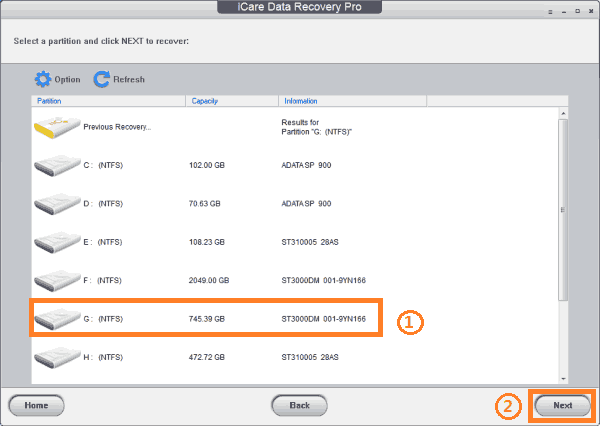 Step3. The software allows you to preview images and office files, after which you can select all files to recover them in batch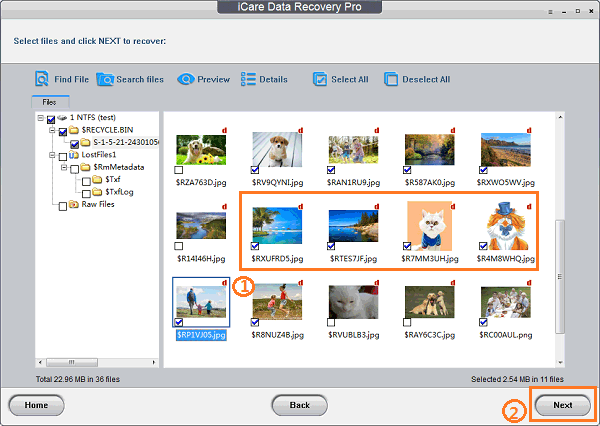 2. Format corrupted RAW SD card
For SD card format error, formatting is able to fix the problem most of time. There are different methods to format a RAW SD card such as formatting it in your phone / camera, or format it under Disk Management / Windows Explorer after being connected to PC, or format it using CMD.

Recommend: Solution for SD Card RAW Not Formatted>>
How to Fix RAW SD Card without Formatting It?
RAW SD card cannot be formatted with recommended methods above? Or you are wondering if there is any other solution for SD card unformatted problem? Here are some related problems:
1. SD Card Format Error the Disk Is Write Protected
SD card is write protected, so it cannot be formatted when it has format error? Probably, the write-protection switch is turned on before SD card runs into not formatted error. You can check if you have put the write-protection switch to off side when SD card says it is write-protected and cannot be formatted. Then, check the SD memory card for virus scanning. Finally, you can open Registry Editor on PC to reset the value.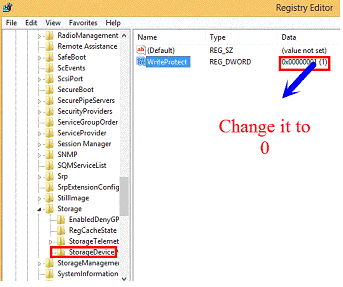 2. Windows failed to format SD Card
An SD card can be used in different devices. Usually, an SD card whose capacity is less than 32GB should be formatted to FAT32 file system and SD card that is larger than 32GB can be formatted to NTFS file system. It might become incompatible with some device if you format it with improper file system. Or sometimes, SD card may fail to be formatted.

If SD card won't be formatted, please go to this article - Windows failed to complete format SD card>>
For SD card formatting error that cannot be formatted due to any reason, you can run CHKDSK to scan and repair it at first and then try again to format it.
This is an FAQ about SD Card Not Formatted
Question by Partick Williams in Jan. 2, 2010
Hi iCare recovery guys, my sd card encounters problems when I trying to open it on my Dell Notebook. It says "sd card not formatted". I have a toshiba 1 gb memory card I use in my Canon digital camera. I have put it in my computer recently to get the pictures off of it. And to put on my computer. But when I go into my computer, it says. "Removable Disk the disk drive F is not formatted. Do you want to format it now? yes or no?"
I have been able to get photos off it it before. This just recently started happening. Anyway to get my photos off of it other than using the cable? because I do not have the cable with me right now I am not at home. I was wondering whether formatting the sd card would erase my photos or not. I do not want to lose them. But in a month of hesitation I suddenly mistakenly chose yes to format the sd card, and now the card is during the process of formatting. I am wondering if it there is any solution for corrupted SD card recovery. Please help.
Solution:
When computer says SD card needs to be formatted, you can resolve the problem without data loss following two simple steps:
Step2. Format SD card from RAW to FAT32.
If you mistakenly format SD card before getting back the files in it, please also have a try with iCare Data Recovery Pro with its "Deep Scan Recovery" mode for file recovery.

---
Related Articles
Hot Articles