Solution - Restore photos when sd card has format error or needs to unformat
Last updated on 24/04/2018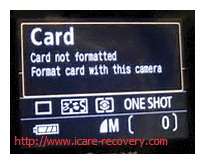 Question: When I connect my SD card to get my travel photos, my SD card says it needs to be formatted. I clicked "Yes" button to perform format in order to fix  damaged SD card format error. Now, all pictures on the SD card got lost. How can I unformat the SD card and recover all erased data due to formatting?

Solution: Do not use SD card again from taking more photos when it shows the error message. Better keep it untouched. Try iCare Data Recovery Pro to restore files with it "Deep Scan Recovery" module to scan and search every lost file on the SD memory card so that you can accomplish SD card recovery before raw drive/partition fix.
Please download iCare Data Recovery Pro for free and run it to search the SD card whether it reports not formatting message or you have reformatted the card to fix problems.

Free download iCare Data Recovery Pro
---
Recovery Software for SD Card Format Error
When SD card has been used for a while and stored files like travel photos, storage would become somehow wired and keeps getting message like SD card is not formatted. Seeing this error alerting, the most common operations many users would like to perform are either reformat the SD card or keep the SD card untouched. iCare Data Recovery Pro offers solution for file recovery whether you have formatted SD card by mistake or SD card reports not formatted warning.

SD Card Format Error Software Free Download for File Restore
Free download the data recovery software for file retrieval from SD memory card that has format error and use it to get back files within about 3 steps, namely,
Step1. Run the software and select Deep Scan Recovery
Step2. Select SD card to search lost files.
Step3. Preview found pictures and then save them to another media.
Screenshots of iCare Data Recovery to perform data recovery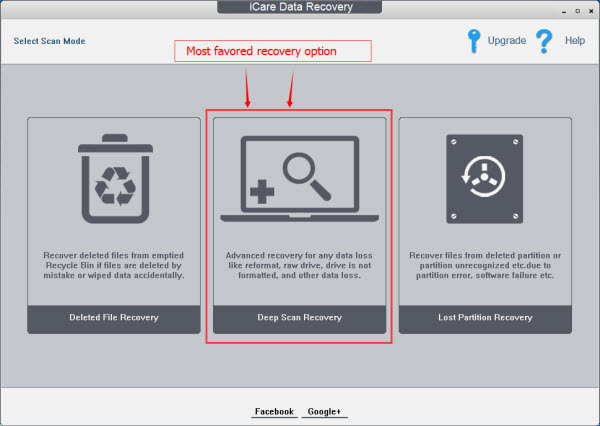 Download Free | Read More about iCare Data Recovery
Solution: My SD Card Is Asking Me to Format
Common solutions for not formatting error on an SD memory card include:
Solution #1: Insert the SD card to your camera / android phone and format it directly there
Solution #2: Connect the SD card to computer and format it in Disk Management or Windows Explorer
Those two solutions are the most common methods to fix SD card not formatted error. However, you can continue to use following methods if SD card says:
Solution #3: Check and put the write-protection switch off if there is write-protection on the SD card.
Solution #4: Run CHKDSK command to repair the SD memory card

Recommend: Windows unable to complete the format solution>>
Other Resources
Users same questions
---
Related articles
Hot Articles