LG KS360 Format Error - What's memory card format error and how to restore files

Question: My 8GB memory card saying format error every time when I put the micro SD memory into my LG KS360. What's the error? I have plenty of photos still there but inaccessible. Is there any tool that can help me restore these photos?
Resolution: What is "Not Formatted Error"? Is there any hope to restore photos from the bad memory card in LG KS360?
When memory card cannot be detected in phones like LG KS360, the reading sector of the memory card might get error. The files did not get lost. You can still restore photos off the phone memory card.

Solution: Keep your memory card Sandisk SD card untouched. Better keep it from taking more photos before recovery. Try iCare Data Recovery to restore files with "Deep Scan Recovery". It is able to recover 2GB data for free when you want to perform memory card raw drive fix without losing data.
Please download a iCare Data Recovery Pro Free Edition

Related Resource - Fix the format error
If you want to fix the format error that your memory card use in phone like LG KS 360, please connect it to SD adapter or card reader with your laptop or desktop. See disk management, if it could be recognized  there; quick format it by right clicking on the drive (the memory card). You can use FAT32 or NTFS if it asks you to select the file system. However do backup your data or get your data out before doing the reformat if the files were important.
==>> If the memory card was unable to be formatted, please refer this page for solution - Windows was unable to complete the format memory card>>
Steps to unformat sd card or Recover photos when sd card has not format error
Download iCare Data Recovery
Install it on a healthy partition or a healthy PC and connect memory card SD as an external device
Run iCare Data Recovery, select "Format Recovery" and then start free file searching
See a list of partition? Select the auto selected one and then click "Recover"
Register and then save found files
Screenshots of iCare Data Recovery to perform data recovery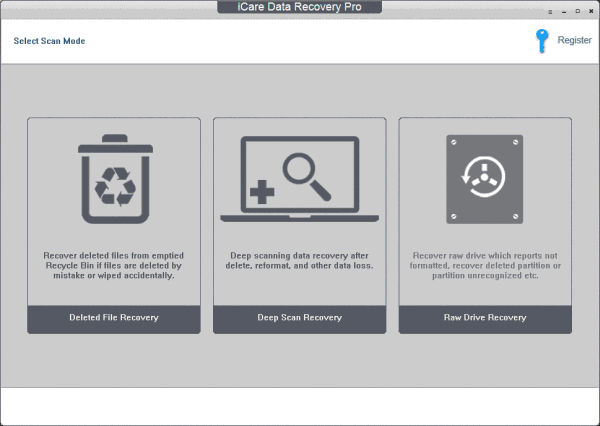 Download Free | Read More about iCare Data Recovery
Other Resources
Some users who might encounter similar issue
SanDisk memory cannot be detected in LG KS360. The memory card is 1 GB Sandisk that I bought from Tigerdirect and have used to store photos. Recently I kept seeing the not format error and neither will my lapto could recognize the memory card. Please help!
My computer shows the phone LG and the memory card I used in the LG phone shows in the removable disks and drives, but when I click the memory card, it tells me to insert something into drive F. That means the memory card is not detected at all. I have important file on the memory card, how can I get the computer read it?
My LG KF600 Venus it says bad formatting error...
If you mistakenly reformat memory card before data recovery when it reports not formatted error or other similar error message, you should avoid writing new data to the formatted memory card. Then, you still have chance to unformat memory card and get back any lost file.
---
Related FAQ
Related articles