I accidentally formatted my pictures, how to get photos back?
Question: I accidently formatted my digital camera sd card, and my pictures were gone. How to perform memory card photo recovery?
Solution: Unformat pictures with iCare Data Recovery
iCare Data Recovery is built with unique unformat search engine to retrieve pictures from formatted digital camera sd card, cf card, flash card, memory card etc. It also supports photo recovery from formatted hard drives, external hard drives, usb drives etc.
It is simple, easy to use, and with affordable price. You can take your photos back. Try Now!

Tutorial: How to recover photos from formatted digital camera card?
Step One: Download a demo of iCare Data Recovery
Step Two: Open the program; go to "Format Recovery". (you need to plug in your camera to a computer)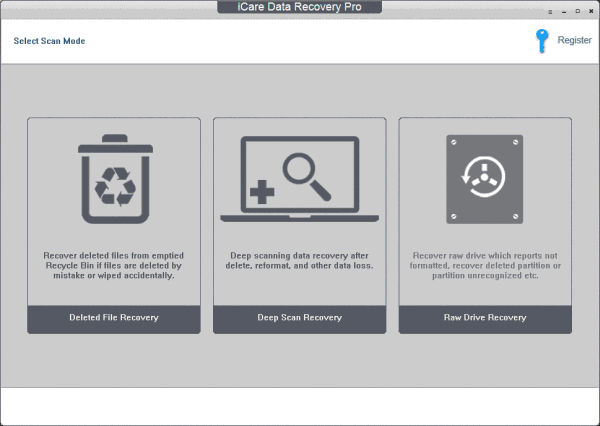 Step Three: Select the formatted digital camera card (mostly recognized as an external drive) and then click "Recover" to search.

Step Four: Be free to click "Show Files".

Step Five: After clicking "show files", there will be a list of lost formatted files.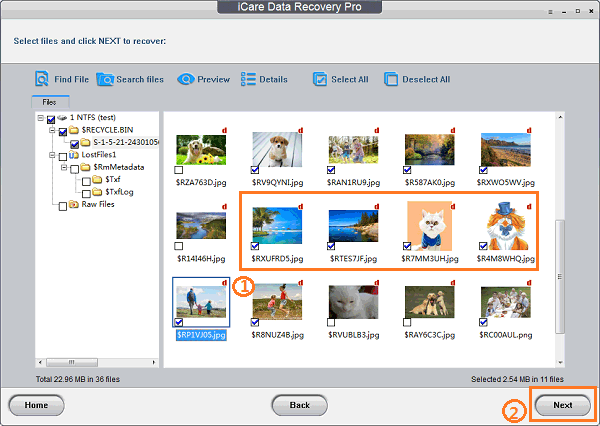 You can preview formatted pictures. Free download to search formatted photos now!

---
Related Resource
Detailed Recovery Case: I accidently formatted memory card
A customer wrote to us saying "I accidently formatted my memory card several times. There were vital family old photos and shots of my sister's big day. I formatted the camera card without the knowledge that the formatting would erase all photos. Is there anyway I can recover files after format? I really want to look for apps to recover formatted memory card. Please help!"
When running accidently camera card format, you won't believe you can take them back with some unformat software. The truth is after formatting, all the photos are still there on the card, all you have to do is to download a format recovery software like iCare Data Recovery and perform format recovery.
Tips: keep the camera where it is and do not take more photos. If you already took some other photos, you still can try iCare Data Recovery since it is built with special and powerful unformat engine. It will recover the photos missed by other tools. The software allows you to recover pictures from unformatted micro SD card when you cannot access the card.
Download Free | Read More about iCare Data Recovery
---
Hot Articles
Hot Tags
iCare Recovery > Format Recovery > I accidentally formatted my pictures, how to get photos back