Accidentally Formatted Memory Card Recovery
Last updated on Nov 01, 2022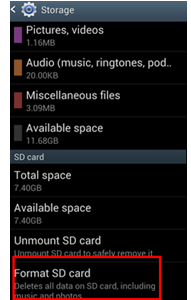 Question: If a memory card gets formatted by mistake, it can be restored?
Solution: Retrieve data from mistakenly formatted memory card with iCare Data Recovery Pro Free
iCare Data Recovery Pro is totally free of 1GB file recovery for those who encountered the following cases:
I accidentally re-formatted my memory card on my digital camera. Is there any way to unformat memory card?
I formatted SD Card...Is it Possible to Get back My Deleted Pictures?
Please help me recover deleted/accidentally formatted pictures on Verizon cell SD memory card!!!?
Recovering photos from accidentally formatted SD card? I have accidentally formatted my SD card in Canon SD600 camera. I had week long marriage photos in it.
How do I retrieve a memory card which wants to be formatted?
Can you rescue memory card without formatting?

Quick fix -> Recover formatted memory card solution

>>Quick Solution for Formatted Memory Card Data Recovery
Download iCare Data Recovery Pro to restore formatted memory card so as to recover everything stored on the card before formatting it by mistake or on purpose.
Video Tutorial: how to use iCare Data Recovery for free file rescue

Also read -> Recover formatted memory card
Steps for Mistakenly Formatted Memory Card Recovery
Step1. Select the 'Deep Scan Recovery' mode after running iCare Data Recovery Pro.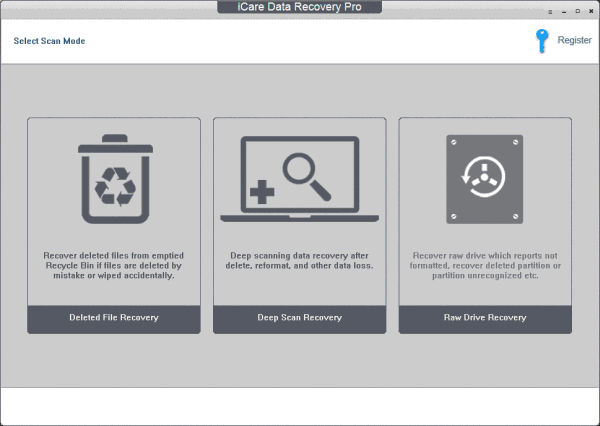 Step2. Let the software scan the selected memory card to show lost files.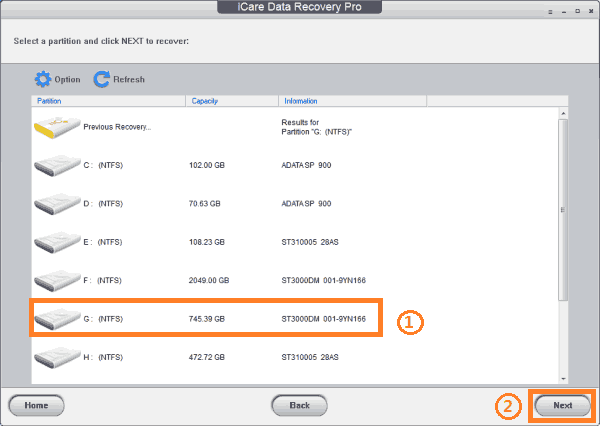 Step3. Preview files by clicking each file and then select them to save.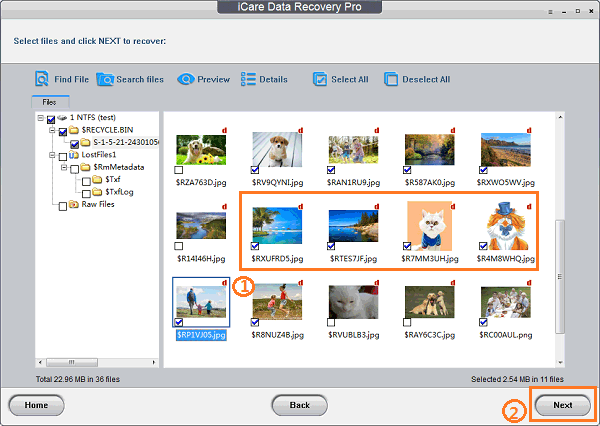 All lost data from memory card can be recovered after formatting. If you are searching for formatted memory card photo recovery software, download iCare Data Recovery Pro. You only need to do one thing - stop using the memory card after formatting.
>> Free download the data recovery software now and launch it to scan the formatted memory card for all files you need. Why not download the software for trial?
Accidentally Format SD Memory Card on Android/Windows Phone Camera Tablet
While you were using Samsung android cell phone, Microsoft Windows phone, Canon digital camera or table around and accidentally formatted a 4GB, 128 GB or even 1TB SD memory card used inside? And then, just view no file from formatted SD card any longer and need to fix accidentally formatted SD memory card data loss problems? OK! You will need memory card format recovery software to get your lost pictures, messages, videos, text and more files from your mobile phone, camera, and camcorder and tablet storage cards back.
And many free or paid memory card photo recovery programs that have been tested or commended by users online could be good options for you to consider. 
SanDisk Kingston Samsung Transcend Micro SD Memory Card Format Recovery
Samsung SD card was accidentally formatted on a Windows phone? 8GB Kingston Micro SD card was mistakenly formatted several times on a digital camcorder? 16GB SanDisk Micro SDHC card was wiped due to sudden android phone format? Or Transcend Micro SD card was mistakenly formatted due to virus attack? No matter which brand SD memory card you are using on your android or Windows phones or the like devices, Micro SD card format recovery utilities can be your best way to recover lost information from formatted Micro SD memory card.
And, also always use some trial or free versions before you download and purchase data recovery apps to rescue original memory card files and folders.
Memory Card Format Recovery 8GB 32GB 64GB...
And when you mistakenly format or reformat CF, TF memory cards or memory sticks with 4GB, 8GBM, 32GB, 64GB, 128GB, 1TB or much larger capacity on your Windows PC, also try to apply format recovery tools to undo format CF cards or TF memory cards. 
And, CF or TF memory cards with different capacities may take different time to complete a deep scan recovery process. Always be patient.
Windows Unable to Complete Format after Formatting Memory Card by Mistake
When you accidentally a memory card, you will lose all data on it. Sometimes, you may mistakenly format memory card when it reports not formatted error. In this situation, files will also be lost from the card. Or sometimes, Windows reports it was unable to complete the format memory card. For whatever reason, the first thing you should do is to stop using the memory card at once.
Other Options to Do after Mistaken Format or Reformat
Honestly, after accidental format or reformat, you can also have other options to follow:
# *Visit local data recovery shops or companies for helps.
In comparison with using an unfamiliar and risky memory card format recovery app, the data recovery shops and companies could be safer. However, it is also really expensive. Moreover, when your memory card is seriously damaged, you may also get no satisfying data recovery results and also have to pay money in some cases. 
Also read: online repair guide for damaged sd
---
Hot Articles