Recover Deleted Files from Dynamic Disk
In case that you delete some important files from a dynamic disk, what will you do? A dynamic disk and basic disk have many differences, but computer users need to face the same problem when important files got deleted either from a dynamic disk or basic disk. Sometimes, some users may feel it more difficult to recover deleted data from a dynamic disk. However, is there an easy way to undelete files off a dynamic disk? The answer is absolutely!
Simple and Useful Way to Recover Deleted Files on Dynamic Disk
If you want to undelete files from a dynamic disk easily and effectively, a third-party tool is the only best choice. As a useful data recovery program, iCare Data Recovery works on all types of dynamic disk volumes to undelete every piece of files. On the other hand, iCare Data Recovery is also an easy-to-use data recovery tool which has a simple and clean interface, so everybody can use this software easily to perform deleted data recovery from their dynamic disk or even recover data from formatted dynamic volume. Further more, iCare Data Recovery is also a reliable and secure data recovery tool for all Windows users.

Recover Deleted Files on Dynamic Disk Step by Step
Free download iCare Data Recovery to perform Windows deleted files recovery from dynamic disk now:
Step1.Free download iCare Data Recovery and install it on your computer. Then you can run the software and choose " Advanced Files Recovery".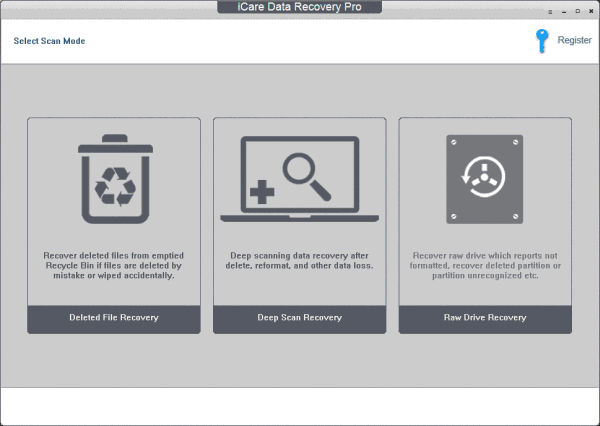 Step2. Choose the dynamic disk partition where data got deleted and click "Recover" button.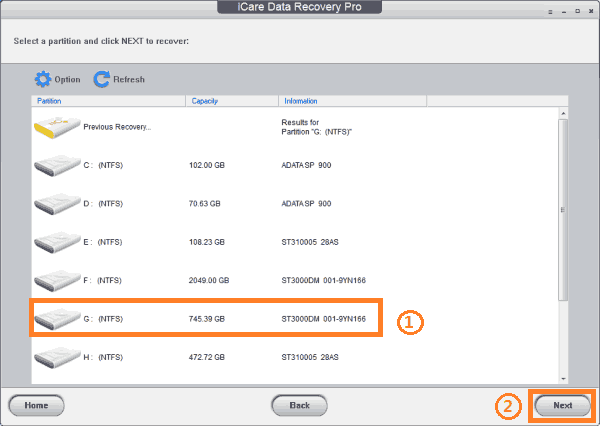 Step3. Patience will be highly appreciated when the software is scanning for deleted files on the dynamic disk.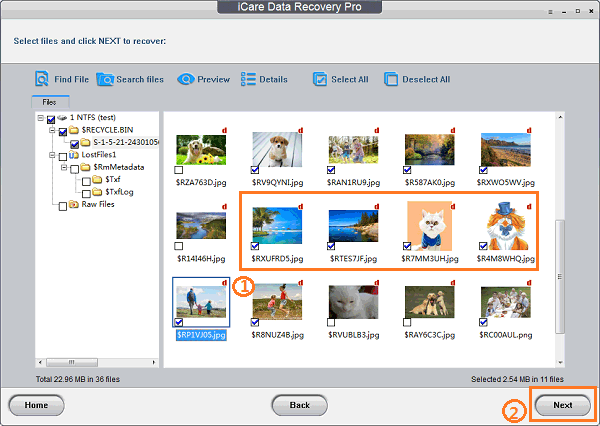 Step4. After scanning, you may preview the files and then select the deleted files to restore them by clicking "Save Files" button.

Warning:
1. You may try "Deep Scan Recovery" module if you are unable to find all deleted files after scanning.
2. You cannot save recovered files to the original location where data got deleted.
3. It is highly recommended you not to write new data to the dynamic disk partition where files were deleted.
Recover Files Accidentally Deleted from Dynamic Disk
Accidentally delete files from a dynamic disk? Although a dynamic disk and basic disk differ in some aspects, you can perform the same operation on a dynamic disk partition. For instance, you may delete one or more files from a dynamic disk by pressing Shift + Delete keys or other methods. When files are deleted permanently from a dynamic disk, iCare Data Recovery can help recover deleted files free from a dynamic disk no matter it is NTFS file system or FAT file system. You can 100% rely on this software because it is risk-free and secure.
Dynamic Disk Partition Got Deleted
Dynamic disk can be created in 5 different types of volumes on a computer, which are simple volume, spanned volume, striped volume, mirror volume and RAID 5. You can save different types of files on any of these volumes, and you can also delete the volume either by mistake or other reasons. If a dynamic disk partition got deleted, system will erase all data on the disk partition. To recover data from a deleted dynamic disk partition with iCare Data Recovery is a process to undelete files from the partition. The deleted partition will no longer visible in "My Computer", but you may find some free space by opening "Disk Management".
Dynamic Disk Files Got Deleted due to Other Reasons
When we find a file is unnecessary, we will delete it directly from the disk partition. However, you may find some important files are deleted though you have never deleted any file from the disk partition. What is wrong? Well, the files might be deleted due to some unknown reasons like disk corruption, virus attack and more. In this situation, iCare Data Recovery is also useful to restore the lost files with original quality after deleting by mistake or emptying recycle bin.

Works for Windows All Editions
---
Resource
iCare Data Recovery Pro : powerful all in one rescue software for Windows All OS
Related Articles
Other Articles