Recover deleted data from dynamic disk when erased by mistake
Dynamic disk and basic disk store data in a different way, but almost every user have ever run into data loss problem no matter it is a dynamic disk user or basic disk user. It is quite understandable that how frustrated you will be when important files lost, thus the subsequent problem occurs. In this article, we will introduce the way to recover data from a dynamic disk.
Free Download Recovery Software for Dynamic Disk Restore
Fortunately, any lost file is recoverable with iCare Data Recovery. This software is able to recover files from all kinds of dynamic disks. By using iCare Data Recovery, you can:
Recover all kinds of files including photos, videos, music, emails, documents, etc
Restore shift deleted folders / files from dynamic disk
Recover data after formatting, deleting, not formatted error, RAW drive error, bad sectors, virus infection, etc
Recover deleted files free from NTFS or FAT32 dynamic disk partition

Step-by-step Guide: Recover Data from Dynamic Disk
Step1. Free download and install iCare Data Recovery. Launch the software and choose the proper recovery module from the four different recovery modules.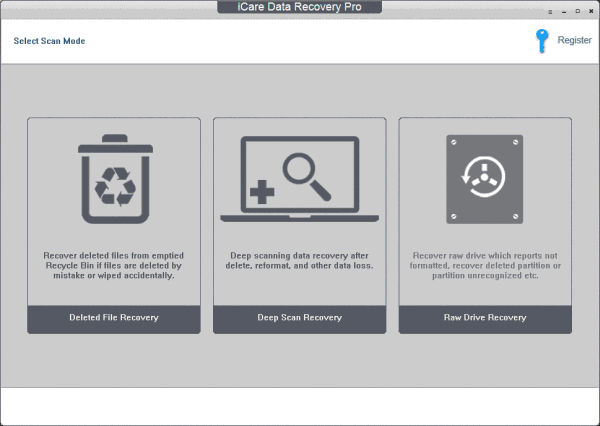 Step2. Choose the disk volume where data got lost and click "Recover" module.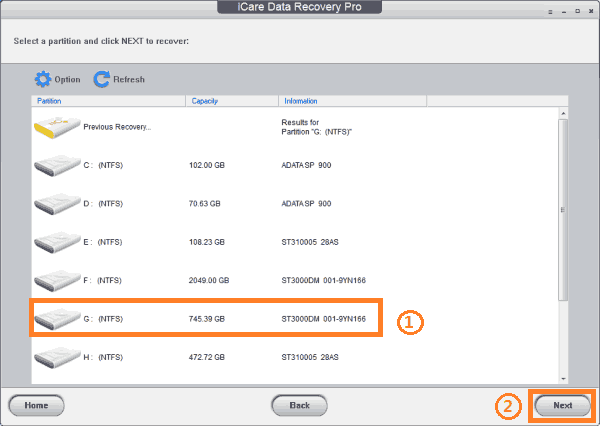 Step3. Wait patiently in the scanning process.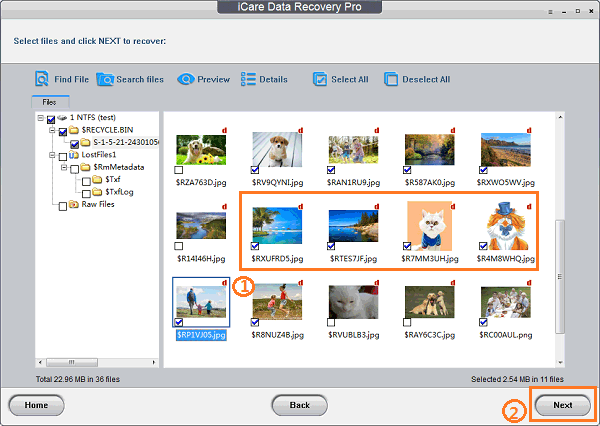 Step4. Preview the found files after scanning. Choose the files you want to recover and click "Save Files" to recover them.

Dynamic Disk Format Recovery Free
Another common situation for a dynamic disk data loss is formatting. Formatting can erase the dynamic volume to make it available for new data storage, but it doesn't delete all files completely. Therefore, you always have chance to restore the lost files due to formatting by using iCare Data Recovery before new data is written to the volume.
Some users often have such a doubt: why cannot write new data to a formatted partition? In fact, the reason is quite easy. When you format a partition, the data will be eased from address tables and the system will mark the space as available for new data. When you write a new file to the partition, it may occupy the space and overwrite the original data.
Dynamic Disk Deleted Partition Recovery
Wrong delete a dynamic disk partition on your Windows PC? Don't worry! Files on the deleted partition won't be lost because you are able to recover them by using iCare Data Recovery. This software is able to restore all kinds of files when dynamic volume got deleted on your PC. Well, most people have a misunderstanding here. They often think the data recovery software is able to restore the deleted partition or recover deleted files after emptying recycle bin. As a matter of fact, data recovery software can only help you restore files stored on the deleted partition. If you want to restore the deleted partition, you may need to reallocate the disk space. However, you had better backup all important files before reallocating the disk space.
Converting a Basic Disk to Dynamic
Sometimes, you may want to convert a basic disk to dynamic due to some reasons. It is easy to convert a basic disk to dynamic disk without losing any data, but you should ensure that there is 1MB unallocated space at least in order to convert a basic disk to dynamic. Once a basic disk has been converted to dynamic, you are unable to revert back unless you rely on some third-party tool.
Pay attention:
If you want to convert a dynamic disk to basic, the data stored on the disk will get lost. Therefore, when you need to convert a dynamic disk to basic, you had better backup all important files from the disk volume to an external storage media.
Recover Deleted Files off Dynamic Disk on Windows
You probably use dynamic disk on Windows 10, 8, 7 or other Windows. The most important point to recover permanently deleted files on Windows is to avoid overwriting the deleted data from the dynamic disk, so stop writing new data before recovering all needed files with iCare Data Recovery.

Works for Windows All Editions
---
Resource
iCare Data Recovery Pro : powerful all in one rescue software for Windows All OS
Related Articles
Other Articles