Recover Data from Formatted Dynamic Disk Partition by Mistake
Probably, every computer user has ever formatted a disk partition by mistake. Disk partition can be basic disk partition or dynamic disk partition. No matter you format a basic disk partition or dynamic disk partition, files are recoverable. In this article, we will introduce how to recover data off a dynamic disk partition.
How to Recover Data from a Formatted Dynamic Disk Partition
Although disk configuration information of a dynamic disk is stored on the disk itself instead of the boot partition, files will not be erased completely when you format a dynamic disk partition. When you find a dynamic disk partition is formatted by mistake, you just need to use a professional recovery tool to unformat the partition. iCare Data Recovery Prois such a data recovery tool, which is compatible with all brands and types of dynamic disks. By using this software, you are able to recover all types of files from formatted partition within 4 steps.

Step1.Free download and install iCare Data Recovery on your computer. Launch the software and choose "Format Recovery" module.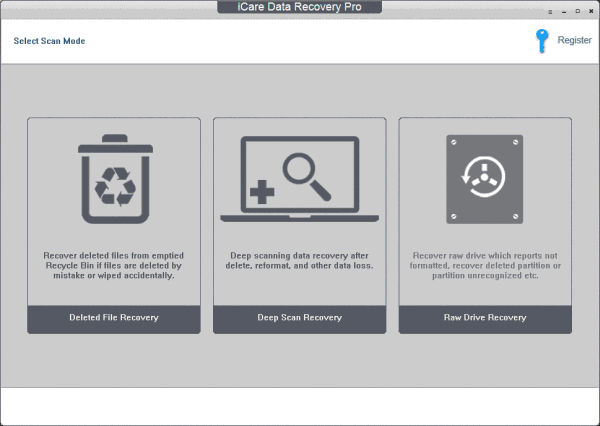 Step2. Choose the formatted dynamic disk partition and click "Recover" button, and then the software will scan the selected partition for lost files.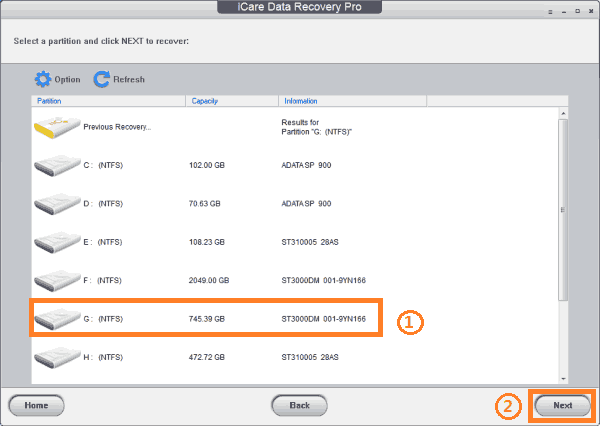 Step3. You may need to wait during the scanning.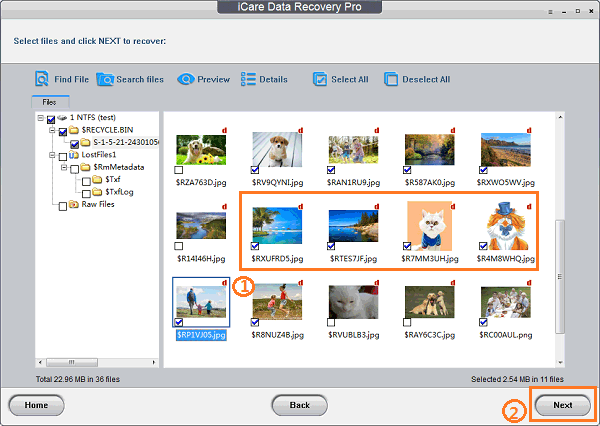 Step4. You can select the files to preview when scanning is finished. Then choose the files you lost and click "Save Files" button to recover and save them.

Formatted a Simple Volume on Dynamic Disk
About Simple Volume
You can create different types of volumes on a dynamic disk, while simple volume is one of them. A simple volume contains disk space on a single disk or hardware RAID. When there is only one dynamic disk on a computer, you can only create a simple volume. You can increase the size of a simple volume from the same dynamic disk or several other dynamic disks. If a simple volume is extended from one or more other dynamic disks, the simple volume becomes a spanned volume.
Dynamic Disk Spanned Volume Format Recovery
About Spanned Volume
Spanned volume is another type of dynamic disk partition, which is created from free space on multiple dynamic disks. You can use free space from up to 32 dynamic disks to extend a spanned volume. At least two dynamic disks are needed on a computer if you want to create a spanned volume.
Data recovery from a spanned volume
A spanned volume can be in NTFS file system or FAT file system. You can also use iCare Data Recovery to unformat the spanned volume when files got lost after formatting.
Striped Volume Format Recovery Software
About Striped Volume
A striped volume is created from two or more dynamic disks (at most 32 disks). When you save files to a striped volume, system will save the data alternately and evenly to each of disk. A striped volume can save data to multiple dynamic disks by using RAID 0. A striped volume cannot be mirrored.
Recover files when striped volume is formatted by mistake
The powerful data recovery software (iCare Data Recovery) supports to restore data from a striped volume when it is formatted by mistake or other reasons. However, you should ensure not to write new data to the volume after formatting because it may get the original data overwritten.
Recover a Formatted Mirror Volume
About Mirror Volume
A mirror volume is a fault-tolerant dynamic disk, which duplicates data from one disk to another disk. Each dynamic disk offers the same size of free space. This type of dynamic disk cannot make best advantage of disk space and cannot improve the performance. A mirror volume cannot be expanded. The advantage of mirror volume is if one disk fails on your computer, you can still access data from another disk.
iCare Data Recovery for Formatted Mirror Volume Recovery
When you lose all data stored on a mirror volume after formatting, iCare Data Recovery provides an efficient and reliable way to scan the formatted volume for all lost files. You are able to restore all files in batch with this powerful data recovery software.
RAID 5 Data Recovery after Formatting
About RAID 5
In order to create a RAID 5 volume, 3 dynamic disks at least are needed. A RAID 5 volume is much more efficient than a mirror volume. A RAID 5 volume cannot be mirrored or extended. RAID 5 cannot contain a system partition.
RAID 5 format recovery
iCare Data Recovery supports to recover files from formatted RAID 5. Whether you perform a quick format or a full format, iCare Data Recovery allows you to recover all types of files easily and effectively.
Above all, iCare Data Recovery supports to recover data from any dynamic disk in any situation. This software is available for quick format data recovery or full format data recovery from dynamic disk.

Works for Windows All Editions
---
Resource
iCare Data Recovery Pro : powerful all in one rescue software for Windows All OS
Related Articles
Other Articles