Accidentally Formatted NTFS FAT32 Dynamic
NTFS and FAT32 are the most common file systems for a dynamic disk volume. You may accidentally format an NTFS dynamic volume or an FAT32 dynamic volume on your computer. Now, are you still doubtful if a formatted dynamic volume is recoverable? Please calm down, all files on the formatted dynamic disk volume can be recovered unless they have been overwritten by new added data.
How to Recover Accidentally Formatted Dynamic Volume
Generally speaking, iCare Data Recovery provides powerful and advanced functions for formatted dynamic disk volume recovery. The software works on both FAT32 dynamic volume and NTFS dynamic volume when it is full formatted or quick formatted on Windows. Further more, the software supports all types of disk volume including simple volume, spanned volume, striped volume, mirror volume and raid 5. What's more, iCare Data Recovery is not only available for dynamic volume recovery when formatted accidentally, but also it can restore data from a dynamic volume when it has not formatted error and requires formatting by Windows.

Recover Accidentally Formatted Dynamic Volume Step by Step
Step1. Free download and install iCare Data Recovery on computer. Launch the software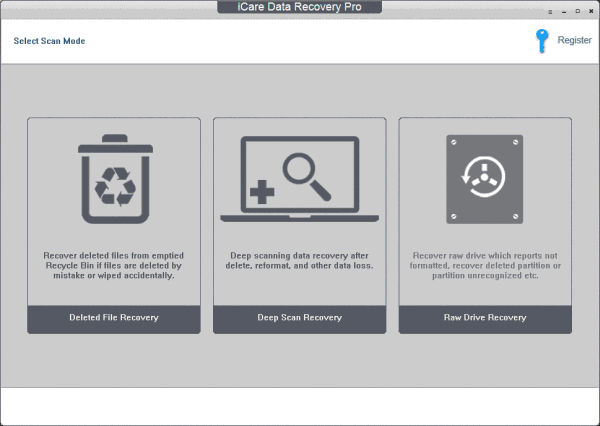 Step2. Choose the formatted volume and click "Recover" button. You can see the process of scanning.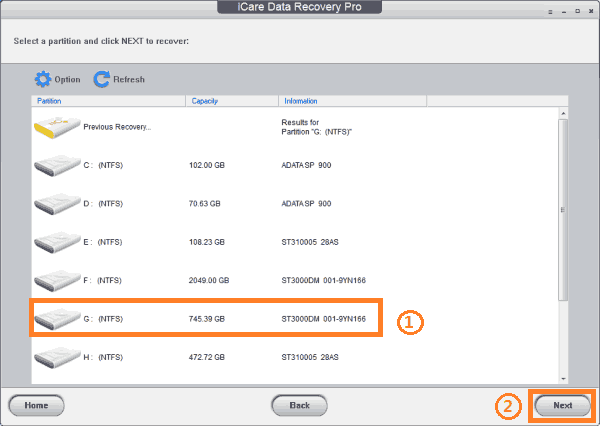 Step3. In the scanning process, you can see the elapsed time and remaining time. You just need to wait patiently during the scanning.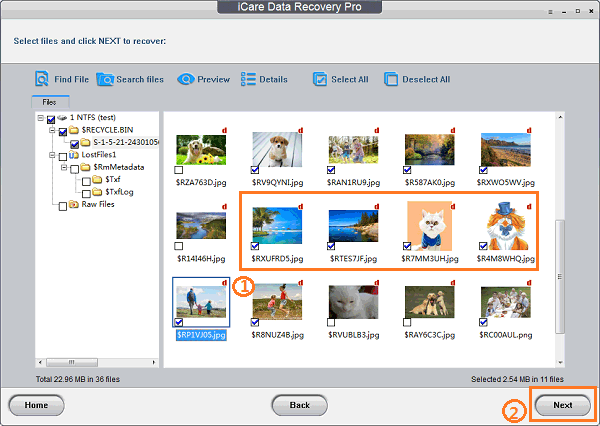 Step4. Once scanning is finished, you can preview the found files. Then choose the files lost due to formatting and click "Save Files" button to restore.

Recover Formatted FAT32 Dynamic Volume
It is annoying but it is quite a common situation that people may mistakenly format an FAT32 dynamic disk partition and then they realize that huge number of data was stored on the partition. Quick formatting of a dynamic volume will only mark the files as deleted from table address, but the real data still exists on the disk. Full formatting of a dynamic disk is a process to erase data from table address and mark all bad sectors on the disk. Both full formatting and quick formatting won't delete data completely from the dynamic volume, so you are able to recover the lost files due to formatting of FAT32 dynamic volume with a third-party data recovery program like iCare Data Recovery.
Data Recovery from Formatted NTFS Dynamic Volume
NTFS file system has some improved features compared with FAT32 file system, but data will still get lost when you format an NTFS dynamic volume on your computer. iCare Data Recovery supports all file system on Windows including FAT32 file system, so you can easily unformat an NTFS dynamic volume and recover lost files due to formatting or reformatting. iCare Data Recovery is a data recovery utility which allows you to restore al types of data from a formatted NTFS file system. It doesn't matter you format an FAT32 volume or NTFS volume, you cannot write data to the formatted volume in order to recover all lost files.
Why iCare Data Recovery
In addition to recover data from an NTFS and FAT32 dynamic disk volume when formatted accidentally, iCare Data Recovery has more functions and features:
The software is able to recover data when NTFS or FAT32 volume becomes RAW.
The software allows you to recover all types of files such as jpeg, bmp, tiff, gif, mp3, mp4, 3gp, doc, xls, and more other formats of files.
The software is helpful with data recovery when dynamic disk volume is inaccessible or unreadable due to bad sectors, virus infection, etc.
The software is easy to handle, everybody can use it even without any professional skills.
It helps data recovery after quick format or complete format

Works for Windows All Editions
---
Resource
iCare Data Recovery Pro : powerful all in one rescue software for Windows All OS
Related Articles
Other Articles