Format Recovery Software Download for Dynamic Disk Volume
A dynamic disk is different from a basic disk in many aspects, but a dynamic disk will also be erased when you format the disk for whatever reasons. When a dynamic disk is erased due to formatting, you are unable to restore files stored on the disk unless you can rely on a third-party data recovery program that supports to recover data from a dynamic disk. Usually, you may format a dynamic disk due to following situations:
* Format the dynamic disk due to mistake
* Format the dynamic disk due to disk not formatted error or RAW drive error
Dynamic Disk Format Recovery Software Download
It is not the worst thing to format a dynamic disk because files are not really deleted completely due to a simple formatting. After formatting the disk, system only marks the space as free that other new data can be stored to the space. In another word, you can always recover a formatted dynamic disk before new data is written to the space where stored the lost files. iCare Data Recovery is the best format recovery software that can work on all brands of dynamic disk volume no matter it is FAT file system or NTFS file system. The software allows you to restore data after formatting the disk mistakenly or due to other kinds of reasons.

How to Recover Data after Formatting Dynamic Disk
You can recover files after format with free software from the dynamic disk by following the steps below:
Step1.Free download and install iCare Data Recovery on your computer. Run the software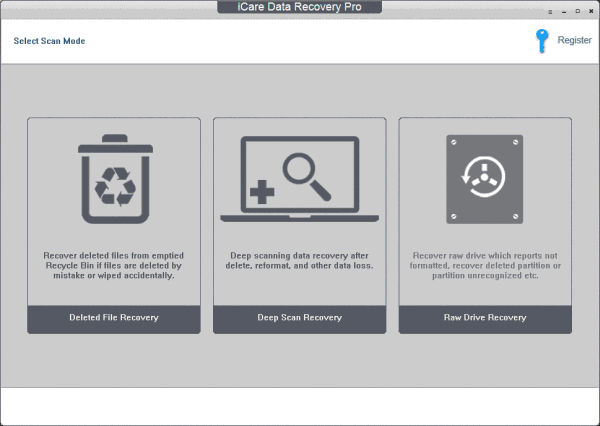 Step2. Choose the formatted disk volume and click "Recover" button.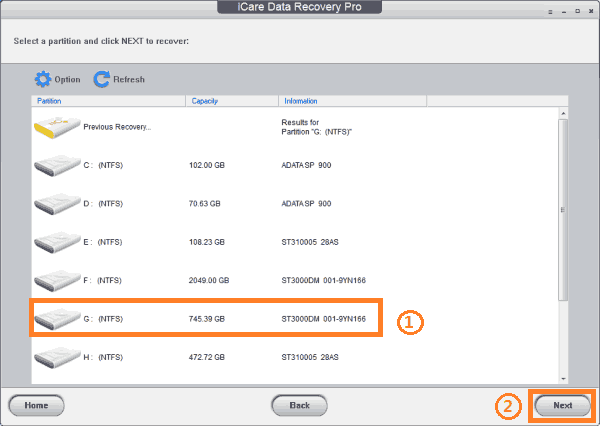 Step3. Wait when the software is scanning for lost files.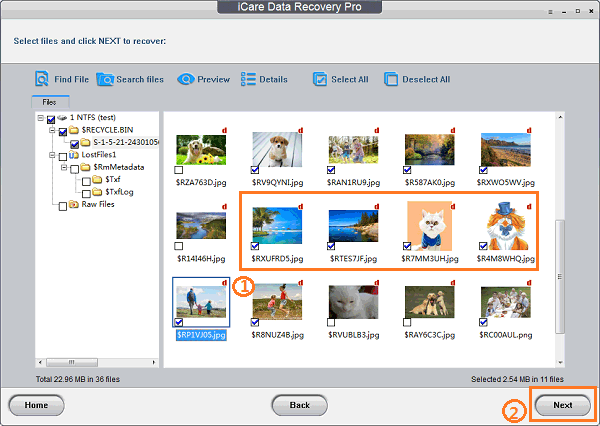 Step4. You can preview the found files after scanning. Then choose the files you want to recover and click "Save Files" button to restore the selected files. You should choose a different volume or external device to store the selected files.

Dynamic Disk Error: Format the Disk or Not
Have you ever receive any error message on your dynamic disk? Has Windows system ever asked you to format a dynamic disk due to any reason like not formatted error or RAW drive error? When Windows pops up such kind of error and prompts you to format the disk, do you feel puzzled if you can format it or not? Well, formatting cannot 100% ensure that you can fix the dynamic error, but data will be 100% lost from the disk after formatting. Therefore, our suggestion is that you should make effort to restore data from the dynamic disk first and the format the disk to repair the error.
100% Safe and Reliable to Recover Formatted Dynamic Disk
You can totally rely on iCare Data Recovery when you want to recover data from a formatted dynamic disk. The software provides an easy and efficient way to unformat the disk so that you can get back all lost files in batch such as photos, videos, audio files, office files and more. In order to recover as more data as possible, below are some attentions:
Formatted Dynamic Disk Recovery Attentions
* Stop adding new files to the formatted disk volume
* It's not allowed to save the recovered data to the formatted disk volume
* Be patient when you use the software to perform data recovery
About Dynamic Disk
A dynamic disk is disk that has been initialized for dynamic storage of data. You can create different types of dynamic volumes on a dynamic disk, such as simple volumes, spanned volumes, striped volumes, mirrored volumes, and RAID-5 volumes. A dynamic disk cannot be supported by all Windows OS, but it supports both FAT and NTFS file system. You can convert a dynamic disk to a basic disk without losing any data. However, if you want to change a basic disk to dynamic disk, you had better backup data from the basic disk because it will erase all files stored on the disk after converting a basic disk to a dynamic disk.

Works for Windows All Editions
---
Resource
iCare Data Recovery Pro : Powerful format recovery software for dynamic disk data recovery after formatting / reformatting.
Related Articles
Hot Articles
Hot Tags