Recover data from dynamic disk volume
Dynamic disk is a physical disk that is available for dynamic data storage. Although a dynamic disk is a little different from a basic disk, data stored on a dynamic disk can also get lost due to the similar reasons. When any important file got lost from a dynamic disk, a third-party disk recovery software is still the best choice to retrieve the lost files. You may rely on iCare Data Recovery, which is professional for both basic disk and dynamic disk data recovery no matter how files got lost.
Steps to Recover Dynamic Disk Data with iCare Data Recovery

Step1.Free download, install and launch iCare Data Recovery on your computer.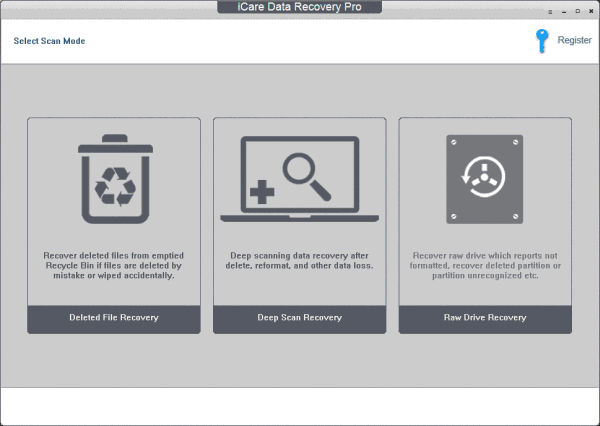 Step2. Choose the dynamic volume where files got lost and click "Recover" button. Then you can see the software will perform a scan on the selected volume.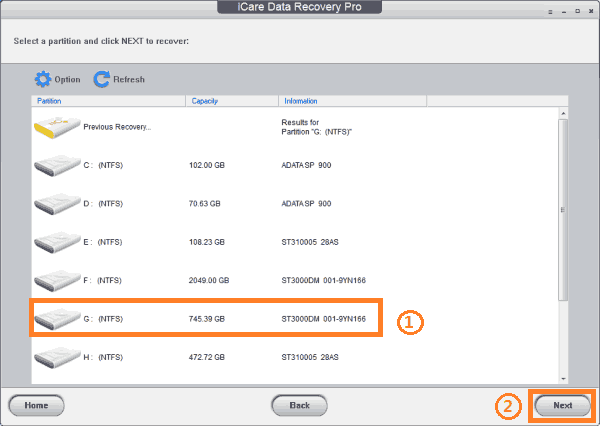 Step3. You need to wait when the software is scanning. It may take some time to scan the volume if it is too large or has bad sectors.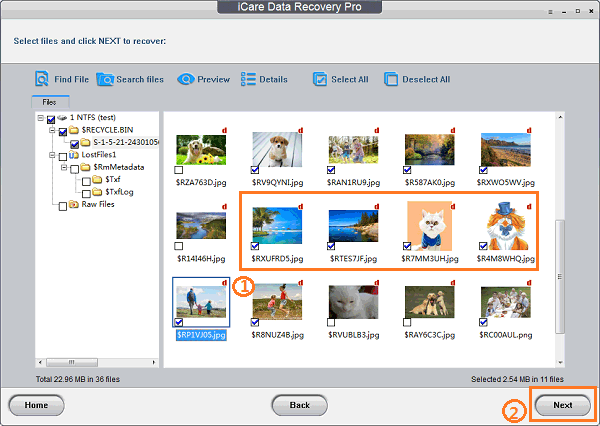 Step4. You are allowed to preview the found files after scanning. Then tick the files you need and click "Save Files" button to same them to a different location.

Dynamic Disk Data Recovery due to Format or Delete
Just like a basic disk, dynamic disk can also be divided into several volumes on a computer. You may delete files from a dynamic disk or format a dynamic volume easily. When files got lost due to deleting or formatting a dynamic disk, iCare Data Recovery supports to restore data from the disk effectively and efficiently. You should pay attention when files got deleted or dynamic disk got formatted, you should stop writing more data to the disk which might overwrite the original data and make them unrecoverable.
Dynamic Disk Not Formatted Error or RAW File System
It is true that you cannot access a dynamic disk either when it has not formatted error or RAW file system. You may format the volume that shows the error, but you are at risk of erasing the volume which will delete all files on the volume by formatting. Therefore, it is essential to restore data first before they are deleted permanently by formatting the disk. iCare Data Recovery supports to recover data when disk becomes inaccessible due to any error including not formatted error and RAW file system error.
Invalid Dynamic Disk Error on Windows
Not all Windows support a dynamic disk. In fact, dynamic disk is only supported by Windows 2000 and the later version of Windows such as Windows XP, Windows Vista, Windows 7/8 and Windows Server. If a dynamic disk is invalid on a Windows operating system, it might be that the OS doesn't support a dynamic disk. In addition, if dynamic disk works fine on your Windows, system display the disk volume as invalid dynamic disk without any reason, the error might be caused by other reasons. In this situation, you can run iCare Data Recovery to retrieve files from the dynamic disk in order avoid unexpected data loss.
Basic Disk and Dynamic Disk
A basic disk is a physical hard disk that can be supported by all Windows operating system, while a dynamic disk is only compatible with Windows 2000 and the later version of Windows operating system. A basic disk supports 4 primary partitions at most, while a dynamic disk supports multiple volumes that have the similar functions like primary partitions on a basic disk. You are allowed to convert a basic disk into dynamic disk without data loss. You can also convert a dynamic disk into a basic disk, but data stored on the disk will be lost after converting.
Pay attention: Once you change a basic into a dynamic disk, you cannot convert it back to a basic disk unless you recreate volume or rely on some partitions tools.

Works for Windows All Editions
---
Resource
iCare Data Recovery Pro : powerful all in one rescue software for Windows All OS
Related Articles
Other Articles