Recover deleted partition data off dynamic disk
Dynamic disk partition may get deleted mistakenly in some situations, thus files on the partition will be also deleted. If you want to recover those lost files from the deleted partition, you should ensure to stop writing data to the free space and then employ a third-party dynamic disk recovery software. The reason why you can recover lost files on a deleted dynamic disk partition is that system doesn't really erase those files completely when you delete the partition.
This article would share solution for deleted files recovery free from deleted partition on a dynamic disk.
Powerful Dynamic Disk Recovery Software Free Download
For dynamic disk partition data recovery, you need to use a data recovery utility that can work on a dynamic disk. Therefore, we recommend you to use iCare Data Recovery, which is a powerful and advanced data recovery utility for all kinds of hard disks including basic disk and dynamic disk. The software also enables you to recover data from all types of dynamic disk deleted partition no matter it is FAT partition or NTFS partition. As long as the lost files have not been overwritten, you are able to recover almost all files from the deleted partition. The software is compatible with all Windows OS.
Step-by-Step Guide: Recover Dynamic Disk Deleted Partition
Step1. Free download and install iCare Data Recovery, and then run the software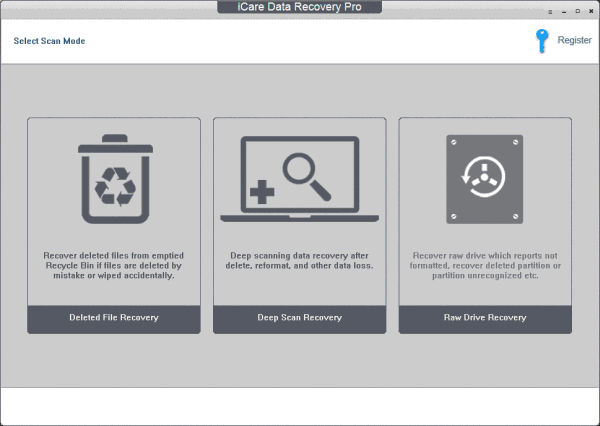 Step2. Choose the device where partition got deleted and click "Recover" button to scan.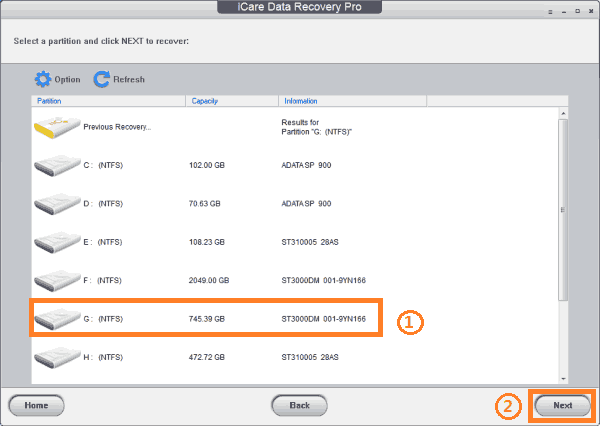 Step3. You need to wait patiently before scanning is finished.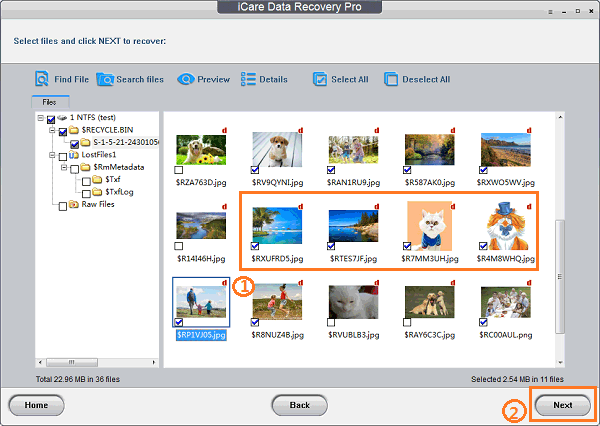 Step4.Preview the found files after scanning. Then choose the files lost from the deleted partition and click "Save Files" button to save them to a different location.
Deleted Partition Recovery Windows 10 8 7 for Dynamic Disk
Windows operating system supports dynamic disk. When you use dynamic disk on your computer, you probably mistakenly delete partition on the dynamic disk. iCare Data Recovery supports dynamic disk deleted partition recovery to recover permanently deleted files from the partition when it got deleted and you are not able to restore deleted files from recycle bin.
Recover Deleted Dynamic Disk Partition in Any Situation
You might delete a dynamic disk partition due to various reasons, but one of the most common reasons may be that you delete the partition due to mistake. In addition, you may also delete a partition due to other reasons. Anyway, you can run iCare Data Recovery no matter why you delete a dynamic disk partition or how you delete the partition. Only two points can affect the data recovery result:
Firstly, whether you can restore deleted partition data depends on if the dynamic disk is physically damaged. If the dynamic is physically damaged, you may be unable to recover any data.
Besides, it depends on if the lost data has been overwritten. Any data recovery software including iCare Data Recovery is only available for retrieving files that have not been overwritten.
iCare Data Recovery is able to recover permanently deleted files from deleted partition on Dynamic disk even if all deleted data cannot be found in recycle bin.
NTFS / FAT Dynamic Disk Partition Recovery after Delete
A dynamic disk also supports an NTFS file system partition or FAT file system partition. Whether you delete an NTFS partition or FAT partition, iCare Data Recovery is able to perform the deleted partition data recovery with ease. The software allows you to restore all types of files such as images, videos, mp3 files, audio files, office files, documents, emails, PDF files and more from all types of dynamic disk partitions.
Tips to Avoid Data Loss from a Dynamic Disk Partition
We can see many people that ask help for dynamic disk deleted partition recovery from different forums. In fact, it won't be a headache if you can take some measures to protect data from being lost. Well, below are some tips that may help you escape from data loss disaster:
1. Backup data on the disk partition
You may save a lot of files on a disk partition. Some of those files are important, while the rest might be not so important. In order to avoid unexpected data loss, you can backup those important files to an external storage media. Things will be much easier if you can restore lost files from a backup.
2. Install anti-virus software on your computer
Do you know that virus infection may lead the disk partition to be lost? Therefore, it is quite necessary to install updated anti-virus software to protect your computer from being attacked by any virus or spyware.
Works for Windows All Editions
---
Resource
iCare Data Recovery Pro : powerful all in one rescue software for Windows All OS
Related Articles
Other Articles