Tutorial for iCare Data Recovery/Professional/Enterprise/Technician
Last updated on 17/01/2018
Video Tutorial: how to use iCare Data Recovery for file rescue
Preparation
Step One: Download a copy of iCare Data Recovery Pro
Notice: install it on a non data lost partition. It is recommended you install it on an external drive or USB drive. Or you may install it on a non data lost PC and search the lost files from external hard disk drives to prevent data overwritten. (Install it on usb drive throught this PC, you may just use it on this PC.)
Step Two: Run it from desktop icon
Tutorial to use iCare Data Recovery
Step One: Select "Deep Scan Recovery" mode which recovers most data.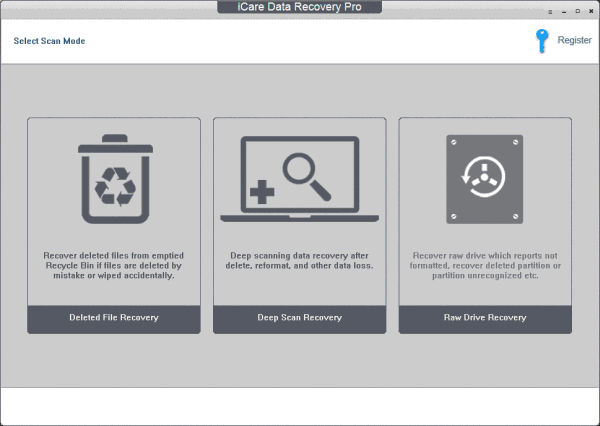 Step Two: Select the partition where data got lost and click "Next" button to search. And a box showing scanning devices will turn up.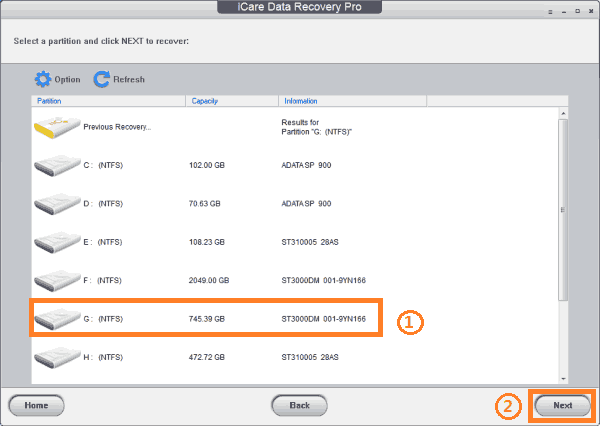 Patience is appreciated since it needs to take some time to search and build lost files.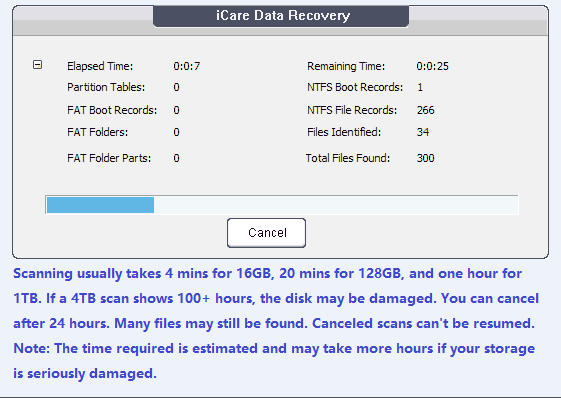 Step Three: When scanning device finished, it will show all found files. You can click "Thumbnail" to view the thumbnail of found images and office files, etc. Or you can click "Details" to show show the names of all the found files. Select a photo and click "Preview" to preview it.

Step Four: Choose all files you need and click "Next" button to save them to a different drive. (as to files not previewed, once iCare Data Recovery locates it and list it in Deleted and Lost Files list, it proves that the file can be restored.) Here is a screenshot that presents files that are listed under the "Thumbnail".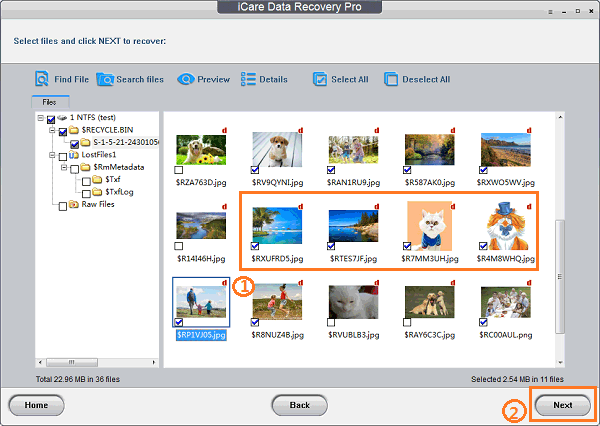 Download Free | Read More about iCare Data Recovery
Notice: It is highly recommended that you not to save the restored file to system partition. (usually desktop file and folders are stored on system partition) You may choose some other drive or even some external drive to save lost files.
How to select the recovery guide
Which recovery module shall I select?
"Deleted File Recovery": Recovering files with the following symptoms:
Shift + Delete command keys
Delete files by accident
Emptied recycle bin
Files or storage media is wiped / erased by mistake
"Deep Scan Recovery": The most powerful recovery module that searches every byte
system crashes, system reinstallation
bad MBR, bad partition table, bad boot sector, file or directory is corrupted and unreadable
bad file allocation table
software failure like merge partition failure, resize partition failure, ghost failure and more
RAID array damaged
symptom - drive is not formatted, do you want to format it now
RAW file system, raw drive, 0 byte space
CHKDSK is not available for RAW drive
Windows was unable to complete the format on SD, usb or external hdd, etc
formatted partition, USB flash drive, memory card etc by mistake
Delete, erase or wipe files or delete files from recycle bin
Disk drive is write protected, encrypted, read only
SD memory card, flash drive, hdd, removable hard disk is not recognized by pc
"Lost Partition Recovery": Recovering files when partition lost, deleted or corrupted with following symptoms:
deleted partition by mistake
bad partition table
partition lost without a reason
partition or drive not detected by PC
Partition error, software failure
For any unstated data loss rescue, we recommend you to use "Deep Scan Recovery" to search lost files.