Unformat External HDD Disk - recovering data from unformat disk
Formatting external hard disk is to erase all contents on the disk. On the contrary, unformat external hard disk is a process to restore a formatted external hard disk to its previous contents. It sounds unbelievable to restore all lost contents from a formatted external hard disk, but the fact is that only a specialized unformat tool is needed in order to unformat an external hard disk for deleted file recovery from USB HDD.
External USB Hard Disk Unformat Software Download
Unformat software refers to data recovery software, which is able to scan the formatted device so as to search for the lost files. iCare Data Recovery is useful unformat software for Windows users to unformat external hard disk and get back all kinds of lost contents due to formatting. This unformat software for external hard disks can work on all situations to restore files when external hard disk is formatted due to mistake or disk not formatted error, or other reasons. This unformat software allows you to preview found files after scanning, so you can evaluate the quality of found files.

Recover Data off External HDD with Unformat Software
Step1. Free download, install and run iCare Data Recovery. Connect the external hard disk to your computer and then choose a proper recovery option.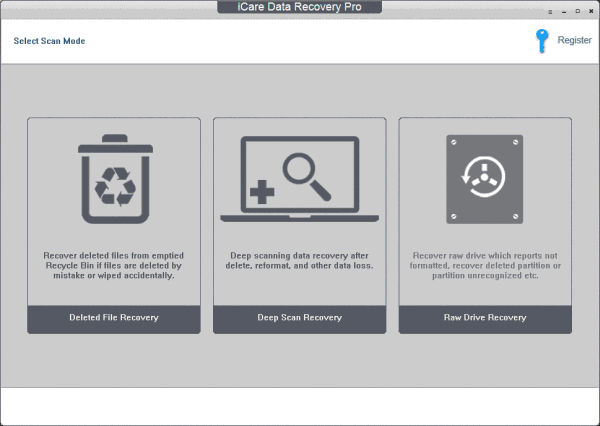 Step2. Choose the formatted external hard and the software will begin to scan. You just need to wait when the software is scanning for lost files.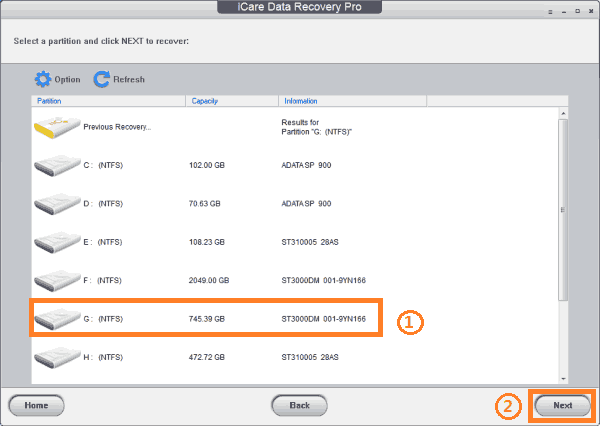 Step3. When the scanning is over, you can preview the found files. Finally, you can choose the lost files and recover them.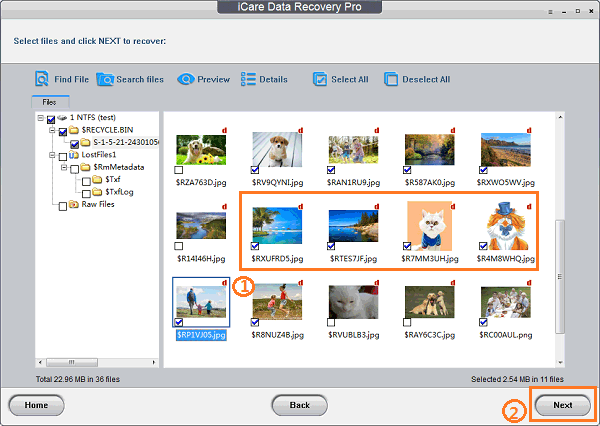 iCare Data Recovery to recover unformatted external hdd
As a data recovery tool for formatted external hard disk recovery, iCare Data Recovery has its own advantages which appeal to a lot of users.
1. This data recovery software supports all kinds of external hard disk such as Western Digital, Seagate, Maxtor, Samsung, Toshiba, Hitachi, etc from 500GB to 12TB.
2. It allows you to recover deleted data from external hdd after formatting with full format or quick format.
3. All formats of lost files are supported, which include photos, music, documents, videos, emails, office files, PDF files, etc.
4. All Windows OS are supported such as Windows XP/Vista/7/8 for format recovery.
5. It enables you to unformat external hard disk effectively, safely and efficiently.
Why Format External Hard Disk or Unformatted alert
1. Format external hard disk due to mistake
There is no doubt that you may make mistake to format your external hard disk sometimes. When external hard disk is formatted by mistake, files on the disk will be erased immediately.
2. Format external hard disk without backup
Sometimes, you might format your external hard disk to change its file system. However, the bad news is that you forget to backup important data on the hard disk before formatting.
3. External hard disk is formatted due to disk error
Disk not formatted error would be a headache for most external hard disk users, which often forces users to format the disk in order to access the drive. In addition to disk not formatted error, you may be required to format your external hard disk when it shows RAW file system or it is shown as unknown device.
About Formatting
Formatting is to erase contents of storage device and prepare the device to save more data. You can format a storage media in different ways, while full format and quick format are the most common methods to format a storage device.
Full format, also known as complete format, is a process to erase information stored on the storage device as well as checking and marking bad sectors on the device. Since full format will check and mark bad sectors on a storage device, it often takes much longer time to perform a full format.
It often takes less time to perform a quick format because it often deletes all files on the storage media without checking bad sectors. If you are sure there is no bad sector on the storage media, you can perform a quick format. Otherwise, you can perform full format to repair bad sectors.

Recover data now!
---
Resource
iCare Data Recovery Pro : powerful all in one rescue software for Windows All OS
Related Articles
Other Articles