Restore Data after Format External Hard Disk - undo reformat data recovery
An external hard disk doesn't play an important role in a computer, but it will be quite important to you if it contains lots of essential files like documents of your daily work, music, videos, family pictures, and even much more. How calm would you stay if your external hard disk is formatted by mistake with all important files inside? I think everybody will be in a panic when important files are lost due to mistakenly reformatting, what shall we do? In fact, all lost files are recoverable after formatting only if the external hard disk is not physically corrupted and the lost files are not overwritten.
External USB HDD Disk Reformat Data Recovery with iCare Data Recovery
Formatting only erases the entries to the files, so all files become invisible after formatting. However, the real data still remain on the original location. You are able to restore the lost files due to formatting with third-party data recovery software iCare Data Recovery. Working as a magic data recovery software, iCare Data Recovery supports all Windows users to recover different types of files from formatted external hard disk including Seagate, Samsung, Western Digital, Hitachi, Maxtor, etc. This data recovery software provides safe and efficient solution to unformat your external hard disk with lost data back. This data recovery software provides safe and efficient solution to unformat your external hard disk with lost data back. This software also can recover files from formatted pen drive.

Steps to Recover Files from Formatted External Drive HDD
Step1. Free download iCare Data Recovery to computer. Plug in the external hard disk, choose the proper recovery option.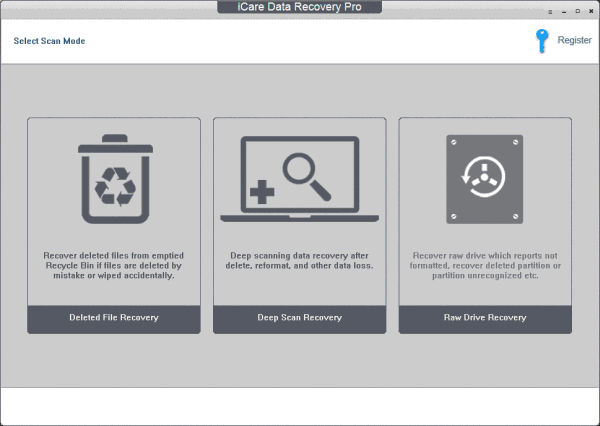 Step2. Choose the external hard disk and begin to scan.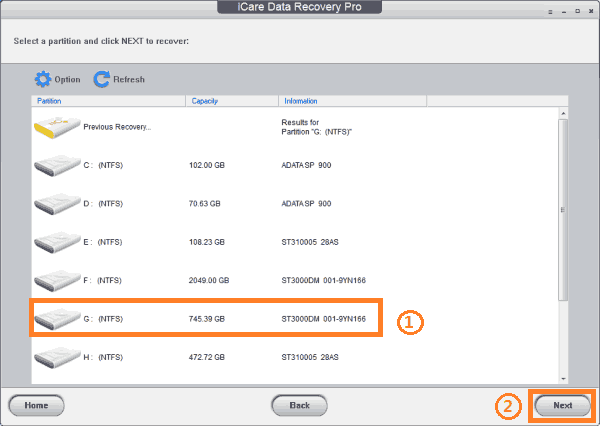 Step3. preview and recover the found files.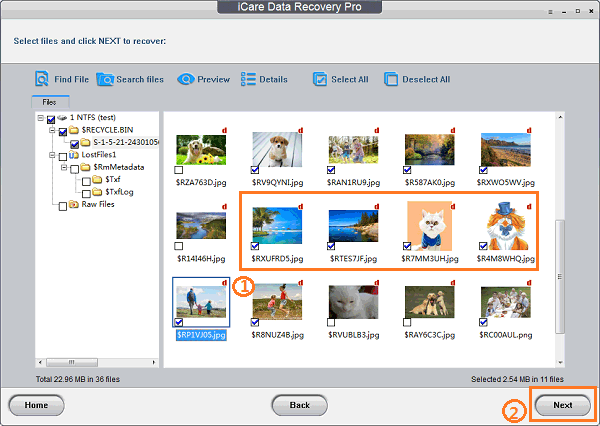 Useful Tips
1. Formatting will not erase data completely from your external hard disk, but new data added to the formatted external hard disk might overwrite the original data. Therefore, it is highly recommended not to write any data to the device after formatting.
2. No matter how powerful a data recovery software is, it cannot solve all problems in all situations. Although it is powerful data recovery program, iCare Data Recovery is unable to help you recover lost data if the external hard disk is physically damaged after formatting.
3. When saving the recovered files, you cannot save them to the formatted disk. Instead, you can save them to another storage media.
4.Data stored on any storage device is not always safe, so you had better ,have a backup for your data once it has been recovered.

External Hard Disk Format Recovery
As you know, there are many popular external hard disk brands. iCare Data Recovery supports all brands of external hard disk whether it is popular or not. You can get back data off an external hard disk when it got complete formatted or quick formatted. Although complete format and quick format has some difference, data is recoverable in both of two situations. Besides, it doesn't matter the external hard disk is NTFS file system or FAT32 file system, iCare Data Recovery can help you get back the lost files after formatting by mistake.
Mistakenly Format External Hard Disk When Running into Disk Not Formatted Error
When referring to mistaken formatting, most people will think to format the external hard disk by wrongly clicking "Format" option. In fact, another common mistake you may make is to mistakenly format the external hard disk when it shows not formatted error. For example, you plug in your external hard disk and want to write or transfer some data, but Windows pops up disk in drive is not formatted error message to ask you to format the disk. In this situation, you might mistakenly click the "Yes" button and format it . Although we often advise users not to format a device that has not formatted error before data recovery, you can still use iCare Data Recovery to restore them if the external hard disk has been formatted.
Mistakenly reformat micro SD card in digital camera? Micro SD card asks to be formatted but you have important files on the card? Do not panic! The data recovery software supports to recover files from micro SD card too.

Related Articles
Other Articles