Recover files from unformat external HD when it warns do you want to format it
External USB HDD (also known as external USB or external hard disk) is a quite common choice when people want to transfer data from computer to another, or backup important data from hard disk. However, external USB HDD cannot always work normally. Sometimes, you may receive not formatted error message on your external USB HDD and system will ask you to format the drive before you can use it. If there is important data on your external USB HDD when it requires formatting, you probably want to look for a solution that can fix the not formatted error without data loss.
External USB HD Recovery Software Download
Usually, you need to format the external USB HDD when it shows not formatted error. However, in order to protect data on the external USB HDD from being erased due to formatting, you can rely on third-part external USB HDD recovery software to retrieve files first of all. You can use iCare Data Recovery to recover any type of file from all kinds of external USB HDD when it is inaccessible due to not formatted error or other reasons. The software is able to deep scan the external USB HDD so as to search for all the files. The software also allows you to preview the found files after scanning, so you can evaluate the quality of the found files before you recover them. iCare Data Recovery also enables you to restore files from corrupted pen drive when it says not formatted error warning.

Tutorial on External USB HDD Recovery Unformat Error
Step1. Free download, install and run iCare Data Recovery. Connect the external USB HDD to your computer and choose proper recovery option.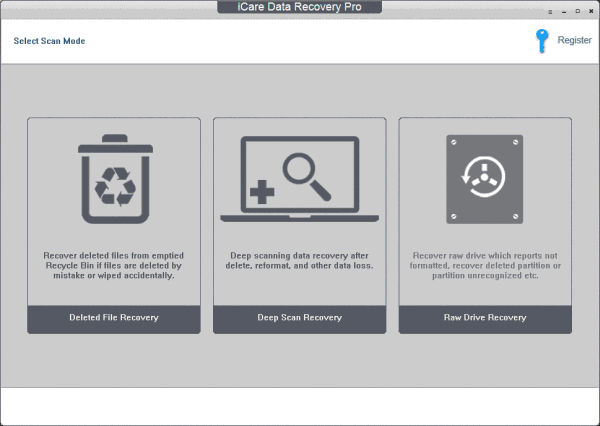 Step2. Choose the external USB HDD as target device and the software will scan it for lost files. You need to wait in the scanning process.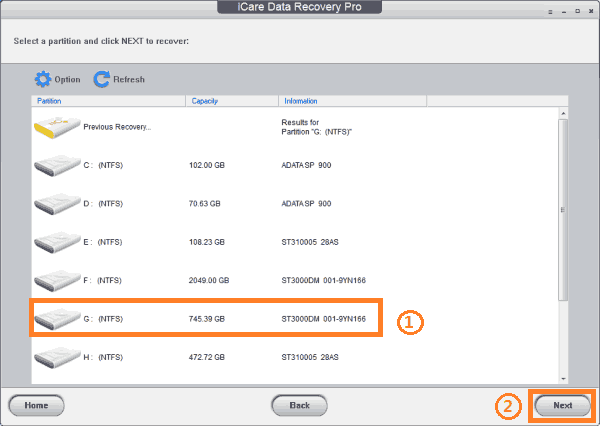 Step3. You can preview the files after scanning. Then, you can choose the files you need and save them to a different storage device.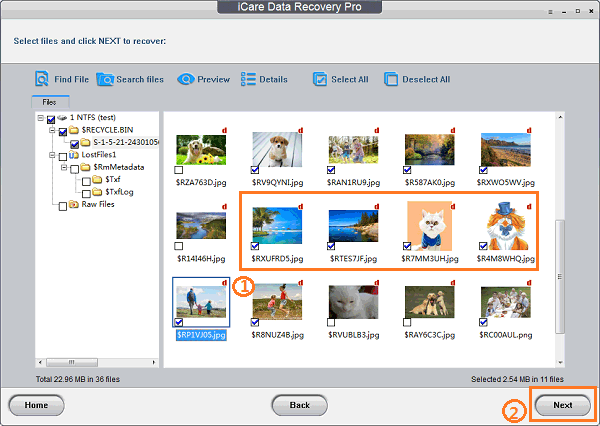 External USB HDD Unformatted Do You Want to Format It Now
"I connected my external hard disk drive to my computer and transferred some pictures and videos from computer's hard disk. Then, I connected the external hard disk to another laptop and wanted to transfer those pictures and videos to the hard disk on laptop. However, when I click the drive after connecting the external hard disk to my laptop, Windows says that the disk drive is not formatted do you want to format it now? Windows says it was unable to complete the format when confirming to formatting it. How can I fix the unformat error on my external hard disk without formatting? Or can I format the external hard disk without data loss?"
If you are required to format your external USB HDD due to unformat error, it often means that the Windows system is unable to recognize or reading the file system of the drive. In this situation, your external USB HDD might have changed its file system to RAW.
Similar message related to disk unformat error
Disk is not accessible. The volume does not contain a recognized file system. Please make sure that all required file system drivers are loaded and that the volume is not corrupted.
Disk is not accessible. Access is denied
Disk drive is not accessible. The file or directory is corrupted and unreadable
In some situations, you can quick format the external USB when encountering the similar error.
Fix Unformat Error on External USB HDD without Data Loss
When encountering the similar problem above, you are able to fix the unformat error on your external USB HDD without losing any data by using iCare Data Recovery. This data recovery enables you to recover files off an inaccessible external hard drive. After data recovery, you can format the external USB HDD so as to fix unformat error on the drive. You can perform a quick format on the external USB HDD. Or you can perform a full format on the drive if you want to check bad sectors on your external USB HDD.
If micro SD card requires formatting and you cannot access data on the card, you can also use the data recovery software to extract files from unformatted microSD.

Recover data now!
---
Resource
iCare Data Recovery Pro : powerful all in one rescue software for Windows All OS
Related Articles
Other Articles