Solution to Recover Deleted, Formatted, Lost Files from CF Card
Question: I know there are some advanced applications can help deleted CF card file recovery, but if my data lost for no reason. Even I do not know how does the data loss come. Take my CF card as example, I have a SanDisk 4GB CF card, bought several years ago, and it always functions quite well. However, recently, it lost data without any symptoms. The card is not infected or damaged (at least I assume that). I do not dare to save important files on it for the sake of safety. But it can not solve the problem completely. I will be grate for your advices. By the way, if I format my cf card, can I still recover deleted files from CF card on Windows?
Answer: Just one recovery software can solve all your puzzles. No matter your data are deleted, or lost for unknown reason, you can use an utility to recover them. It also works with formatted memory card or hard drive. That is iCare Data Recovery Pro. This DIY software is designed to recover lost data due to some simple reason, such as deletion, format, or virus attack. By several mouse click, you can recover all your files without much effort.
==>> For detailed information about CF card deleted lost file recovery, please refer to this page - Memory card file recovery>>
Why The Recovery Is Possible?
Some people will ignore the data loss and continue to store files on the card. Some will set aside the damaged card (they believe that) and buy a new one. And only the wise will find some easy and effective way to recover the data. Strictly speaking, before the old data are overwritten, recovery is possible and accessible. The data are still intact on the memory card, so you should make use of recovery software to recover data after reformat CF card.
With iCare Data Recovery software, you can recover files when memory card is not formatted, SD card is corrupted and undetected by computer, XD card turns to RAW file system, etc.
Screenshots of iCare Data Recovery Pro to Perform Card Recovery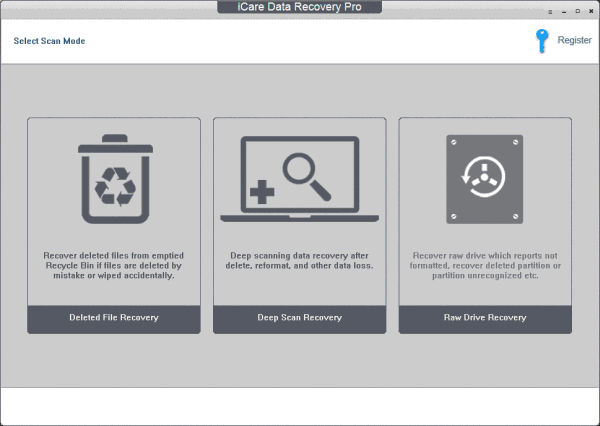 CF Card Recovery Software for Deleted CF Card Recovery
iCare Data Recovery is able to help recover deleted files free from CF card whether you perform delete on the Compact Flash card in any situation. It provides free CF card recovery solution for all types of data recovery after deleting CF card.
CF Card Recovery Solution after Formatting
Formatting is another common cause for CF card data loss. With iCare Data Recovery, you can also recover files from formatted CF card whether you format it by mistake or on purpose. The software is helpful with all brands of CF card such as Lexar CF card recovery, Kingston CF card recovery and SanDisk CF card data recvoery, etc.
More Related Articles You May Like