Recover Photos from Unformatted CF Card
iCare Data Recovery - Unformatted CF card file restore
An unformatted CF card is often not accessible unless to reformatting it. With iCare Data Recovery, you are able to restore files without formatting Compact Flash card that has unformatted error.

Solution for Photos Recovery When CF Card Encounters Unformatted Error
Question: I have a SanDisk Ultra Compact Flash 4GB card in my digital camera. I just came back from a long journey and took a great amount of precious photos. But when I connected my card to computer (Windows XP system), Windows popped up a message "Drive is not formatted. Do you want to format it now?". Certainly, I cannot format my card. There are so many valuable moment and I have not yet backed up them. I searched it online, and they said it is a kind of unformatted error. What on earth is CF card not formatted error? Can I access to my photos without formatting the memory card?
Answer: Solution-try iCare Data Recovery Pro for CF card raw file system recovery and get all you want even if you have already formatted your memory card. Feel free to download the free version of iCare Data Recovery and choose "Format Recovery" module for unformatted CF card photo recovery.
Screenshots of iCare Data Recovery Pro to Perform Photo Recovery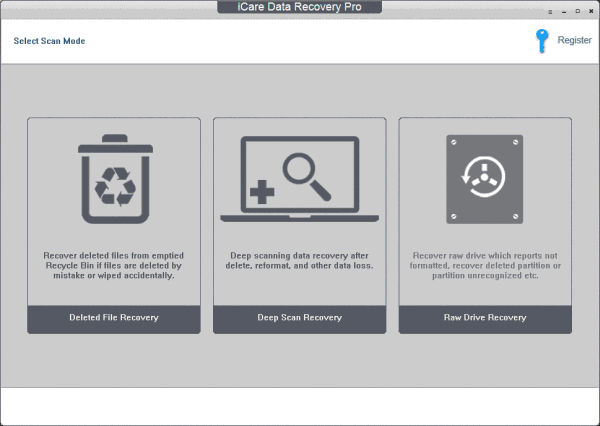 Solution for CF Card Unformatted Error
After data recovery from CF card, you still have to fix the unformatted error in order to make the CF card usable again. Formatting is a common solution for unformatted problem, so you can format the unformatted Compact Flash card.
==>> If it shows CF card won't format, please refer to this article - Windows unable to complete format error fix>>
You might run into data loss problem due to many reasons. As long as the card is not physically damaged, you are able to restore lost files in following situations:
>> Restore data from undetectable memory card
>> Recover images after deleting from Compact Flash card
>> Retrieve videos music after quick formatting memory card
>> More other situations
Unformat Compact Flash card when formatted cf card by mistake

More Related Articles You May Like