Recover Deleted Photos from SD Card after Format
Last updated on June 30, 2021
Video - sd card format recovery
Also read: recover deleted photos after formatted sd card
Recover photos from SD card after formatting
You use SD card everyday, but how much do you know about SD card? Maybe you just know you can store beautiful photos, important files, beloved music or videos on it. However, what if those photos, files, music or videos get lost or you sd card get corrupted? Do you think those photos, files, music or videos can be recovered? Do you know how to recover deleted files from SD card for Android, digital camera or other device after formatting? iCare Data Recovery Pro is a good choice for formatted SD card recovery.
Tutorial with screenshots of the data recovery software:
Step1. Select the recovery mode that recovers most data, namely "Deep Scan Recovery" for formatted SD card recovery.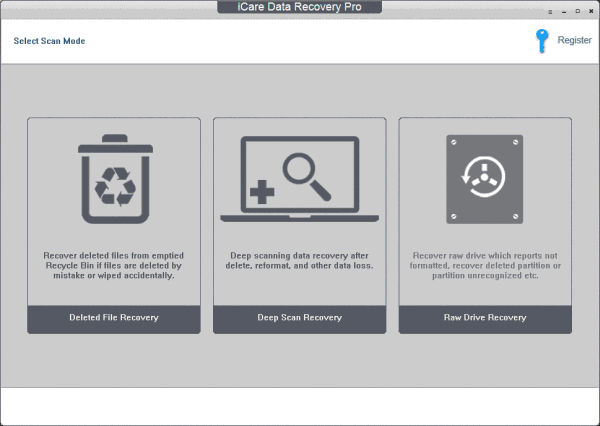 Step2 Select the formatted SD card that contains your files and let it build file structures for recovery.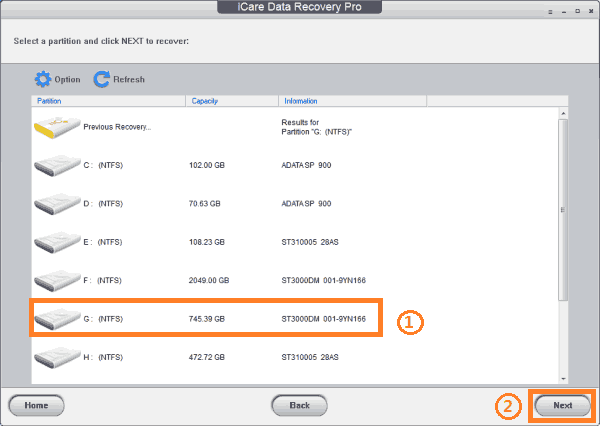 Step3. Preview and recover the files you need.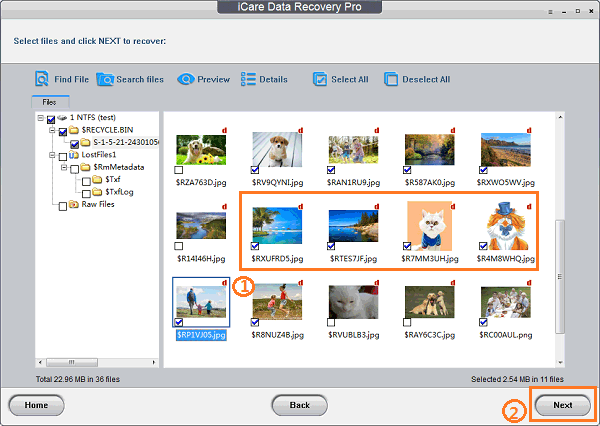 By following the guide above, it is available for free quick format recovery and full format recovery on SD card.
Attentions and tips:
Don't use your SD card until your photos are completely recovered.

Don't save the recovered photos on the source card
SD Card Photo Recovery after Format / Reformat
Photos lost from SD card is a common and usual problem, many people have encountered the same problem more or less. But most people don't know the reason and how to deal with it. Sometimes, photos get lost because of incorrect format, quick SD card format or SD card is not formatted with RAW file system, SD card cannot be detected, and so on. One of the problems about format problem is when you put your SD card into your USB driver and wanted to attach it to the computer, it says you must format it.
When you encounter such a problem, stop using the SD card at once and do not take any more pictures or transfer any more photos to this card until the lost data is recovered. When you format your SD card, the data still exists in the card, the space is just remarked as empty one and you can save new data in it. So if you don't use the card, the data can't be overwritten and you can recover deleted photos from SD card by free download iCare Data Recovery Pro.
Steps to Restore Pictures from Formatted SD Card
If you formatted photos from SD card by accident, you just need some photo recovery tools like iCare Card Recovery Pro. iCare Card Recovery Pro is designed for photos recovery, files recovery, etc after format, accident deletion and so on. It has helped many SD card users undo delete SD card after mistakenly deletion, formatting and more other data loss problems.
Instructions:
Free download the iCare Data Recovery Pro, install it on your computer and launch the software
Connect the SD card to the computer, after which it will show as a removable disk on the software. (If you see nothing after connecting the SD card to the PC, you can click "Refresh" to show the SD memory card)
Preview the photos in the scanning results to check whether the found files are those you want for recovery. (To preview found images, you have three options, namely "Preview" to preview the image with its original size, "Details" to preview the filename of each file, and "Thumbnails" to view the thumbnails of found photos and documents)
Click the files you need to recover and save them to another digital device.
About SD Card
SD card was developed by Japan Panasonic, Toshiba and American SanDisk in August 1999. The capacities of SD card include 8 MB, 32 MB, 64 MB, 256 MB, 512 MB, 1 GB, 2 GB, 4 GB and 8 GB. The types of SD card include SD memory card, SDHC, miniSD and microSD. SD card is often used in digital cameras, mobilephones and PAD etc.
Quick jump: how to recover formatted sd card
Related Articles
Hot Articles