Recover Formatted Images from Lexar CF Card by iCare Data Recovery Pro
Table of Contents
I Accidentally Format My Lexar CF Card
Lexar CF Card Shows Unformatted Error
How to Recover Images from Formatted Lexar CF Card?
I Accidentally Format My Lexar CF Card
Have you ever formatted your digital cameras or memory card by pressing the wrong button? Have you once searched online for hours for a easy and free CF card recovery solutions? Have you found any satisfying recovery software from the internet? All the related questions are concerned by mass digital device users, especially for memory card users.
Along with the rapid growth of digital cameras, the demand of memory cards inside gets a great increase. Regardless of the fierce competition, Lexar CF card shows a strong influence in memory card market. It is ideal for those photographers demanding the optimal performance from the memory card,such as a quickly shot succession of high-resolution pictures, or pictures of a moving subject. It transfers data faster than standard SD card, so it can quickly save the images and enables camera to capture next photo in the shortest time. However, if you once formatted your card, do not need to worry and iCare Data Recovery Pro will give you a optimal solution. to unformat CF card or other types of memory card.
Lexar CF Card Shows Unformatted Error
In some cases, you do not format your card but the system forces you to do so, or you cannot access to your data. If you format your card, you can access to it but you will lose all data; if you do not, you will be always stoped there.
Causes leading to memory card unformatted error are complicated. When you are in such situation, the first thing you should do is check whether your card is completely inserted into the card slot. Sometimes, users will so careless that they do not insert their card properly. Then you may connect your CF card to another digital devices, or use card reader to connect it to another computer. The incompatibility in the drivers or Bios will also result in this unformatted error. Another possible reason is that your CF card has already been corrupted. It may be too old to use, or be damaged by improper operation. It's never new that users may forget the process is still on and suddenly pull out their card. Besides, compact flash card files system error will also cause the unformatted error. Originally, the CF card is FAT files system. If you format your memory card as NTFS file system, you may meet this kind of error while using it.
Anyhow, you do not have to worry about this unformatted error, because there are mang solutions can fix them just by mouse clicking. No need for extra money or technical skills. The next part is the just about this. Keep reading.
How to Recover Images from Formatted Lexar CF Card?
CF card recovery software free download to recover photos or any file from Lexar CF card after formatting by mistake or due to unformatted error.

For formatted Lexar CF card recovery, you should firstly download a free version and install it on you computer or laptop. Then, plunge your CF card to the computer. Card reader and USB connection will both work. When the two steps are done, you can follow the below procedures to do formatted CF card recovery.
Double click to boot the software. Then you can see the interface including four modules. Choose "Format Recovery" module for your case.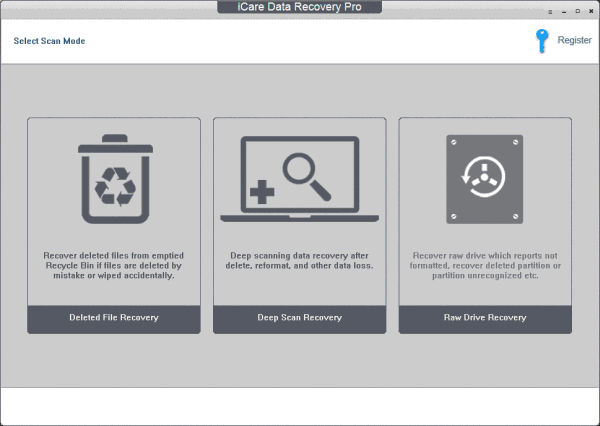 2. The second menu is the partition list the software has scanned. Choose your cf card form it and click "Recover" to scan the lost images.
3. When the scan is finished, you can click "Show Files" button to preview the found images.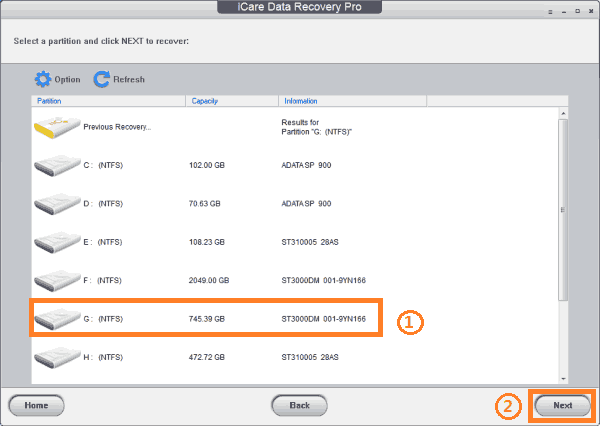 4. The files or folders are all listed in the left side of the window. You can click one by one to see the quality of the recovered images. The left window will show your images. Mark those you want to save and click "Save Files" to recover them.