Recover data from Formatted SanDisk Ultra MicroSD
Last updated on June 30, 2021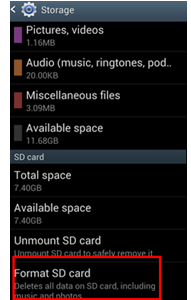 Also read: how to recover files from formatted Sandisk sd card
Note: if your are using hard drive or usb stick of Sandisk, you may read another article: recover Sandisk ssd in Windows 10.
Is It Possible to Recover Files from Formatted SanDisk MicroSD Card?
Background
Can I recover SanDisk micro SD card after format? If your answer is No, you are out of date. The truth is Yes.
Case 1: Formatted sandisk ultra microsd by mistake
Many user may accidently formatted sandisk microsd by error. This often happened to users of mobile users or camera sd card users who just formatted the sandisk memory card by mistake and they think everything on the sd card were erased.
Case 2: Sandisk sd asked formatting
When you insert your card into a smartphone or other devices, your devices may not detect your card and pop up a massage like unformatted error and files inside are no longer accessible.
Don't worry. Because this operation does not remove your data away from your card. Files system marks them as free space after formatting, then the space they once occupied can be used to store new data. Therefore, only if you do not use it to record new files, you have great chance to retrieve data after format. iCare Data Recovery helps unformat micro SD card as long as there is no new data being written to the card after reformatting.
How to Recover Formatted SanDisk Ultra MicroSD Card
Also read: sd card format recovery
To answer this question, you firstly need an sd recovery software. To reduce you time to search online and maintain your cost , this passage suggest you try iCare Data Recovery Pro. This memory card recovery tool is designed for formatted memory card recovery. Its clean and simply interface makes it easier to do the formatted card recovery, especially for computer beginners.
Step One: Download iCare Data Recovery Pro and install it on your computer. Connect your SanDisk Ultra 32GB Class 10 MicroSD card to your computer. After the computer has recognized it as drive letter, you can launch the software and choose "Deep Scan Recovery" module for your case.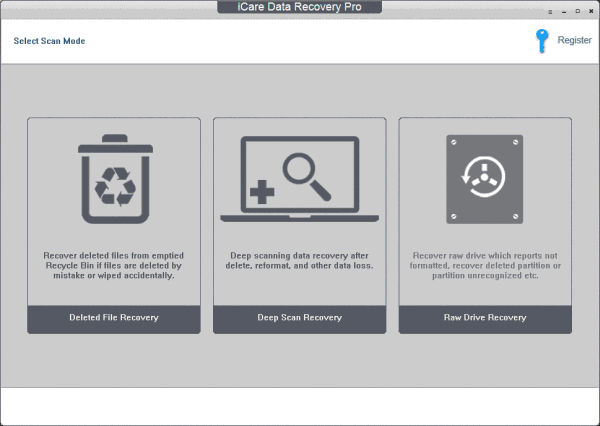 Step Two: Select your card as a target disk and tick "Recover" to scan.
Step Three: Click "Show Files' to preview the found files after the scan.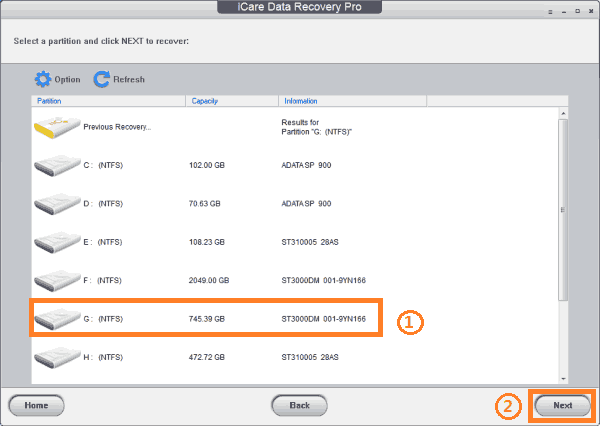 Step Four: Click "Save Files" to recover the files you want.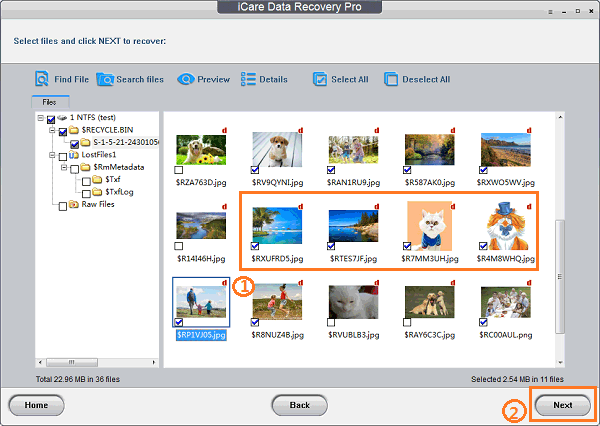 Other Situations for Micro SD Card Data Loss
>> Memory card is not formatted do you want to format it now?
>> Mistakenly deleting pictures off memory card
>> PC cannot detect memory card when connecting it to computer
>> Memory card is corrupted and unreadable
iCare Data Recovery software enables you to retrieve files when data got lost due to all kinds of reasons.
About SanDisk Ultra 32GB Class 10 MicroSD Card
SanDisk, a leading flash card producer, is specialized in the production of mass storage card, such as MicroSD, MiniSD, MicroSDHC, MiniSDHC. These tiny size cards greatly expand the capacity of digital devices and safely store important files for people. Among the various types of SanDisk cards, SanDisk Ultra 32GB Class 10 MicroSD is consistently loved by users. This card supports fast application performance on smartphone or tablet. Its fast transfer speed improves a wide range of mobile activities on both Android-powered and other devices. If you want to record uninterrupted and full HD video on your smartphone, this card is an ideal one. In addition, it can reduce your time while snapshooting and help you grasp the valuable moment.
Common Supported Brand
HTC: Magic, Desire, Droid Incredible, Touch Diamond2, HD mini, Hero, Aria, Sensation 4G, Explorer, TyTN ii etc.
Huawei: Ascend G300, U8650 Sonic, U8510 IDEOS X3, Ideos X5, Ideos, M835 etc.
Samsung: S7350 Ultra S, M8910 Pixon 12, Omnia IIi8000, S3650 Corby, Omnia i900, Galaxy Ace S5830, Galaxy Y Pro, Omnia HD i8910, Galaxy Spica i5700, Galaxy Y S5360 etc.
Sony: DSC WX150, Cybershot DSC HX200V, Cybershot DSC HX20V, DSC W630, Cybershot DSC W510, Cybershot DSC TX55, HDR-GW55 etc.
Sony Ericsson: T715, Xperia Neo V, XPERIA Pro, XPERIA Neo, XPERIA X10, XPERIA Arc, Xperia Mini Pro, Xperia Mini Pro, XPERIA X2, XPERIA Ray etc.
SanDisk Ultra 32 GB Class 10 MicroSD on Amazon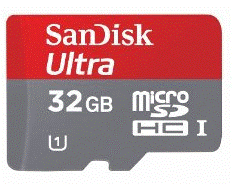 Sandisk Ultra 32GB Class 10 Micro SD Card with SD Adapter
Price: £18.84 & this item Delivered FREE in the UK with Super Saver Delivery
---
Related Articles
Hot Articles