Free Recover Files from Formatted Kingston 8GB MicroSDHC Card
Last updated on 06/02/2018
If you are a Kingston micro SDHC user, you are likely to meet the similar data loss problem. In fact, all digital device users in addition to Kingston micro SDHC users have encountered the similar data loss issues.
If you still have found a good solution, take a try with iCare Data Recovery Pro, a data recovery tool helps retrieve different files after deleting, reformatting or even when the Kingston micro SDHC 8GB gets corrupted.

How to Recover Files from Formatted Kinston 8GB MicroSDHC Card by iCare Data Recovery Pro?
Believe it or not, memory card format does not mean the permanent data loss. The "Format" command just marks the files as blank space, and makes them invisible to users. Hence, there are chances to recover files from formatted Kinston MicroSDHC 8GB card. iCare Data Recovery Pro is a fine choice. This free and easy-to-use software can effectively get all your lost files back. Follow the step-by-step procedures to do complete recovery.
First of all, you should download the data recovery software Install it on your computer. Then connect you Kinston 8GB MicroSDHC card to computer via a card adapter or card reader. Finally, you can perform Kingston SD card recovery within 3 steps showing as below:

Step1. Launch the data recovery software and select a proper scan module for formatted Kingston 8GB micro SDHC recovery.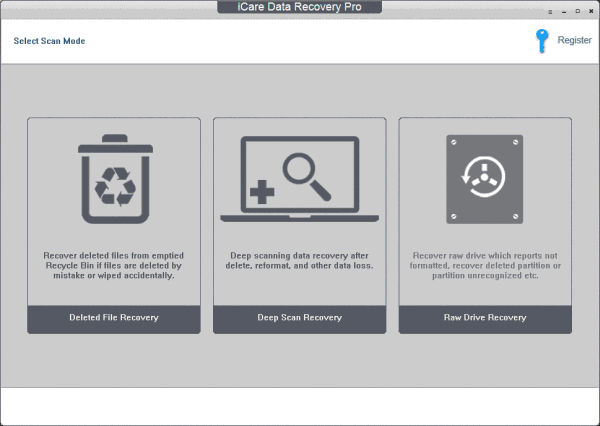 Step2. Choose the Kingston micro SDHC and wait the software to search it for lost files.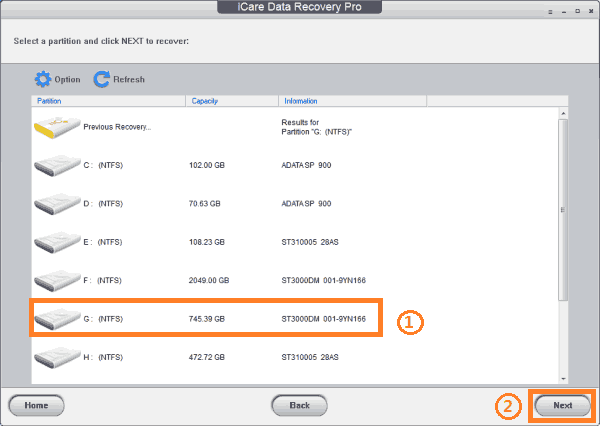 Step3. Preview and save the lost files.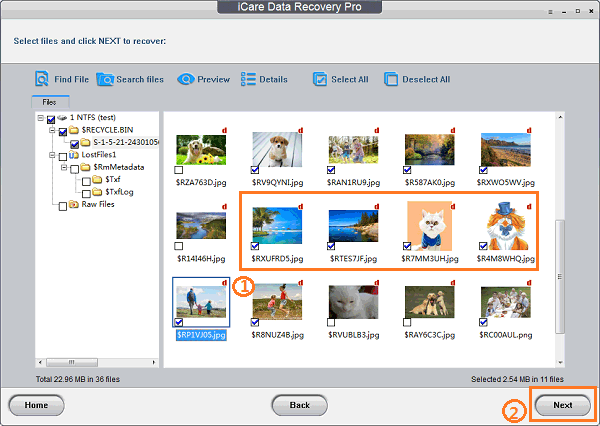 About Kingston 8GB Micro SDHC
An 8GB Kingston micro SDHC can hold a lot of files. As you know,
1GB = 1024MB
Then, 8GB = 8192MB
Today, when you use a smartphone to take photos, a photo is usually about 5MB. Suppose each photo has 5MB size, then you can save nearly 2000 pictures on an 8GB micro SDHC.
Specification
It is compatible with MicroSDHC-enabled devices or readers only.
The file system of an 8GB micro SDHC is usually FAT32.
The proper operating temperature is between -25°C and 85°C.
The storage temperature for Micro SDHC card is between -40°C and 85°C
Common Supported Brand
HTC: P3450, Droid Incredible, Touch, Touch 3G, Touch HD, Google Nexus One, One V, HD mini, P6500, Snap etc.
Huawei: U8650 Sonic, U8510 IDEOS X3, G6620, Ideos X5, M835, Ideos, Ascend G300 etc.
Samsung: 360MI, i750, Galaxy Ace Plus GT-S7500, Omnia II i8000, Galaxy S II, S7070 Diva, E2530, Genio Touch, Galaxy Y Pro, Tocco Lite S5230 etc.
Sony: DSC WX150, Cybershot DSC TX55, Cybershot DSC W510, DSC W630, Cybershot DSC HX200V, Cybershot DSC HX20V, HDR-GW55, PCM-M10 etc.
Sony Ericsson: Ceder, Xperia Arc S, XPERIA Play, Spiro, XPERIA X8, Xperia Neo V, Aspen, A8i, txt, XPERIA X2 etc.
Tips About Kinston 8GB MicroSDHC
While operating the MicroSDHC card, make sure that the temperature is within the normal range.
To avoid every possible data loss, you need prepare a card adapter or card reader when you want to connect it to computer or laptop.
---
Related Articles
Hot Articles
Hot Tags