How to recover deleted photos from a SD card after formatting
Last updated on 20/01/2018
Question: How to recover deleted photos from a SD card after formatting or from corrupted sd card?
Resolution: Recover deleted photos from sd card free download data recovery software - iCare Data Recovery Pro
What's your situation?
From my personal experiences, there are several situations about recovering deleted photos from a formatted SD card:
1. After inserting a SD card to a computer/laptop via a card Reader, receive a pop-up message saying: "This card is not formatted. Do you want to format it now?" Receive CHKDSK is not available for RAW drives message when running CHKDSK command? Without careful consideration, simply click "Yes" to format it.
2. Accidentally format this SD card on its original media, such as a digital camera, a digital recorder or a smart phone?
3. Intentionally format this SD card to clean some possible virus…
Which situation is much more practical for you? No matter what motivates you to format this SD card, what's done is done! Don't be frustrated! You'd better pay much more attention to figure out the resolution.
Tutorial with Screenshots to show you how to use this program for formatted SD card recovery
Follow this tutorial to restore deleted files from SD card:
Step One: Launch the program and then click one option for recovery, if you formatted your SD card, you go to "Deep Scan Recovery".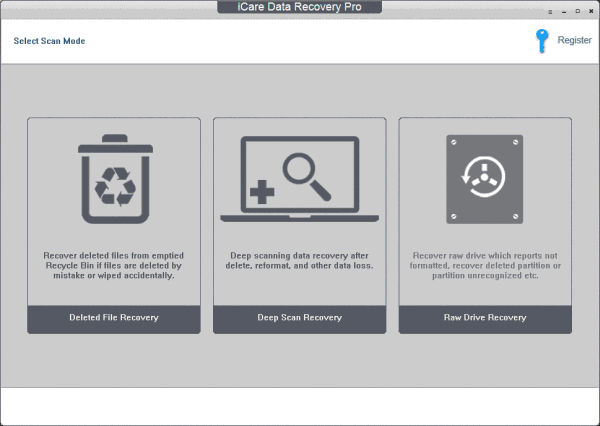 Step Two: Choose the SD card you have connected to the PC, and press the "Next" button. Then a scan is conducted at once, which usually need several minutes.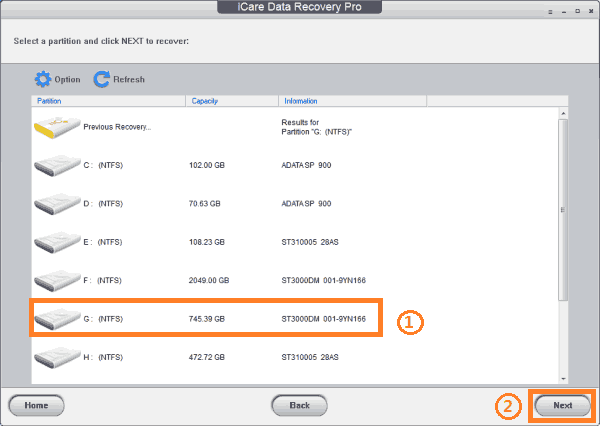 Step Three: You can preview files in details or thumbnails. Select the photos you lost and choose the "Next" button to restore your files.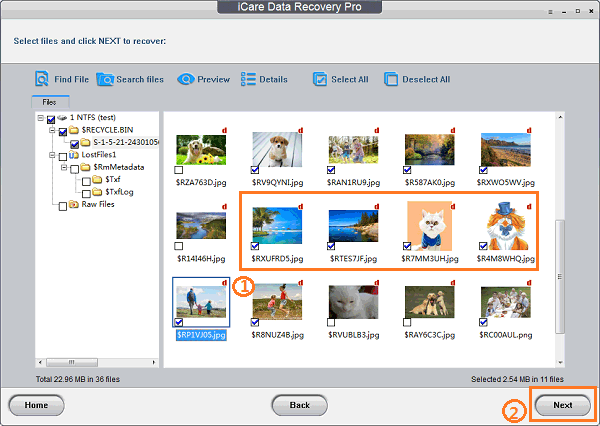 What Has Happened to SD Memory Card after Reformat?
Do you know what has happened to these deleted photos after the formatting process? Are they completely destroyed?
In fact, the truth is always surprising!
After the formatting operation, the deleted photos are not completely erased as we commonly think. They are still saved there and only become invisible and inaccessible. It is only the space used to save them that has been marked as available space, just like the drawers of a wardrobe.
These deleted pictures are like the clothes in these drawers. This SD card is like the wardrobe that contained these drawers. After the formatting process, only the labels of these drawers are changed as "empty" so that the new clothes could be placed there. Namely, these clothes are allowed to be saved there for a period of time, but, not forever. Once the new clothes are put there, they would have to be removed.
That's why one is always asked not to save anything new on a memory card or hard drive after mistakenly formatting or deletion if you want to recover deleted photos from SD card after formatting.
How to Recover Deleted Photos from SD Card after Formatting?
Since the deleted photos cannot be saved there permanently after formatting, we need to find a way to recover deleted files as soon as possible. But, now, the problem is how to do that, right? Ask an expert or use a program?
In these days, the first flash of many people under this situation could be consulting an expert. However, that also costs a lot!
So, in order to restore images efficiently and cheaply, I would recommend you to apply a SD card data recovery program.
Many manufacturers have published their data recovery programs online. Some of them are completely free and some of them are merely free trivial versions that will ask you to pay for their services before you attempt to completely retrieve your data. Hence, simply apply a SD card data recovery tool.
iCare Data Recovery Pro is SD card recovery software that allows its users to free download and install on Windows OS for any deleted file recovery from SD card after formatting or reformatting by mistake or since SD card reports not formatted error, I/O device error and more other kinds of error messages.
Simple Steps for SD Card Format Recovery
You may free download the data recovery software and use it to recover deleted files from SD card on Windows:
Step1: Connect this SD card to a computer.
Step2: Free download iCare Data Recovery Pro on its introduction link and install it on Windows computer.
Step3: Select the "Deep Scan Recovery" option after launching it on this computer. (You also could freely try the rest data recovery options, if you have other data recovery problems like partition data recovery problem, RAW drive recovery problem and corrupted drive or card data recovery problems, etc.)
Step4: Pick out the right media and wait for the deeply scanning. (The software would deeply scan this SD card in case that any important photo is left there.)
Step5: Save and back up all the restored photos on separate storage devices in case of data recovery failure. (You also could use "Preview" option to check whether all deleted photos are retrieved rightly.

Related Articles
Hot Articles