How to Fix Raw Error By iCare Data Recovery Pro?
What Is RAW Error?
When a memory card turns to RAW, you may receive message like the type of the file system is RAW. Chkdsk is not available for RAW drives and memory card not formatting. The similar problem can also occur on other devices like hard disk, external hard drive, USB drive, etc.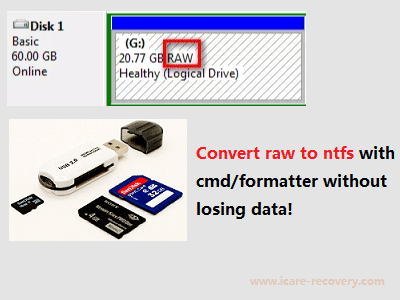 usb/memory card shows raw file system
What is a RAW file? It is a format which is abnormal and makes you fail to access to your data. When you connect your card to computer, Windows pops up error message like "Drive is RAW and not formatted, do you want to format it now", which means that your files on the card become unreadable. Then you can check the property of your memory card by right clicking and go to the property, you will find that the file system becomes RAW, and the used space as well as the free space turns to be 0 bytes.
How to Recover Files from RAW SanDisk MicroSDHC Card?

Step One: First of all, download iCare Data Recovery Pro. Finish the installation on your computer. Connect your SanDisk memory card to your computer.
Step Two: Start iCare Data Recovery Pro by double clicking the desktop icon. It will provide you with four options. You can directly choose "Deep Scan Recovery" module to recover files from RAW SD card, which can reduce your time.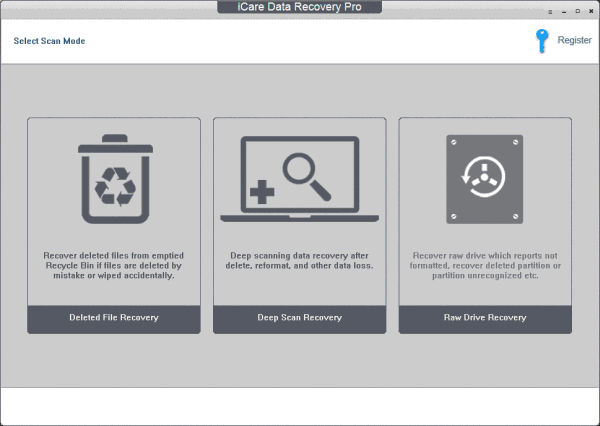 Step Three: On the next menu, select the raw SanDsik MicroSDHC card to let the software scan every possible file on your memory card. You can see the scanning process as follow.
Step Four: After the scan, feel free to click "Show Files" button.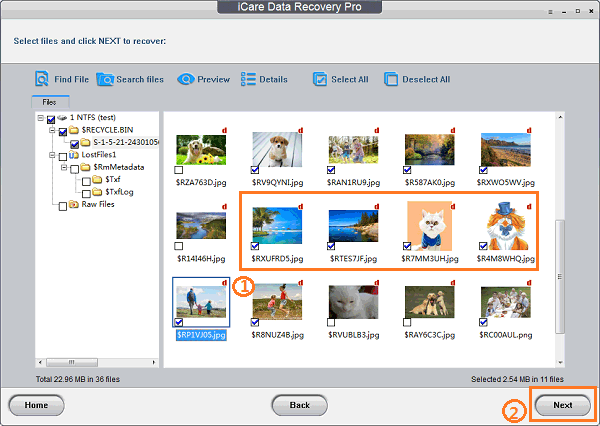 Step Five: From the left files or folders tree, find your lost files and mark them to recover at the same time. Choose the "Save Files" button to restore all your ticked files.
iCare Data Recovery is able to help recover data from the RAW drive, you have to format the device after data recovery for fixing the RAW file system. You can convert RAW to FAT32 to fix RAW SD memory card, external hard drive, USB flash drive, etc.
Vedio: fix raw file system
Why iCare Data Recovery Pro?
It seems that Raw error is a complicated problem, but the truth is that RAW recovery is so easy that several mouse-clicks can solve the trouble. Though all files are renamed and inaccessible, but they are still on your card or drive. Therefore, RAW recovery is possible. With a fine third party recovery software, you can instantly fix this error even with few technical knowledge. iCare Data Recovery Pro can retrieve files from RAW drive (SD card, flash card, XD card, CF card, external hard drive, hard disk partition, pen drive, USB drive etc), RAW partition, RAW file system, or drive space shows 0 types. It is compatible with your SanDisk MicroSDHC memory card.
If you accidentally format the RAW drive before getting back the files you need, the most important thing you should remember is not to write new data to the formatted drive. Then, you can use iCare Data Recovery software to retrieve files from formatted CF card, SD card, USB flash drive, external hard drive, etc.
More Related Articles You May Like