Wiped Data Recovery from Blackberry - iCare Data Recovery Pro
Last updated on 17/01/2018
Need Blackberry Data Recovery!
Hello,
I have a Blackberry smartphone. It has accidentally lost all the data like contact details, messages, photos, videos etc and it seems to have got formatted at its own or by mistake. I did not back-up all these data. I really do not know how this happen. Can I get my data back? Any help would be appreciated.

>>Quick Solution for Blackberry Recovery
Download iCare Data Recovery Pro to recover any data including messages, photos, contacts, videos from Blackberry mobile phone after wiping by accident.
Video Tutorial: how to use iCare Data Recovery for file rescue
Quick to download it to do Blackberry Wiped Data Recovery from

Step1. Select Deep Scan Recovery or Advanced File Recovery.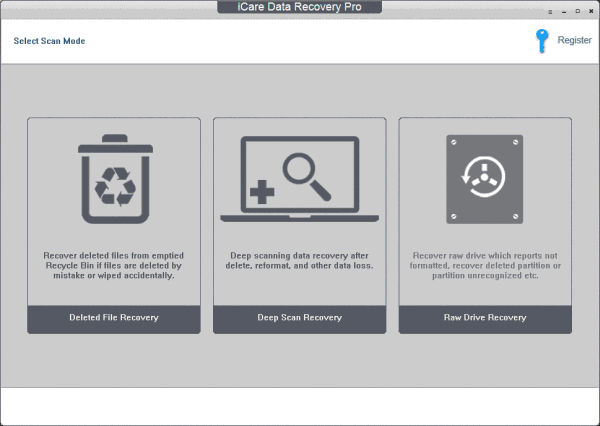 Step2. Select blackberry to let iCare Data Recovery Pro shows its lost files.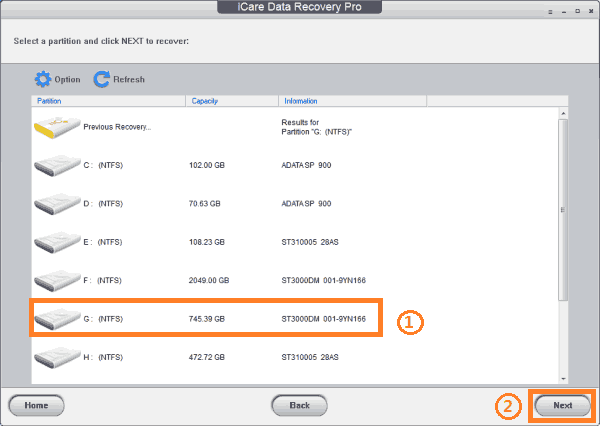 Step3. Press "Save Files" button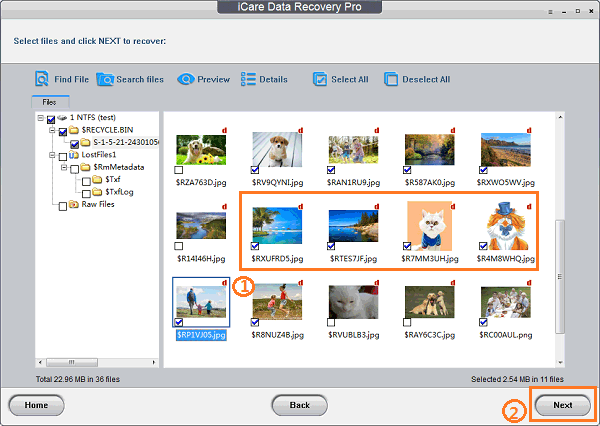 Free download the software at


The first thing comes to your mind: Take it to the service center to restore your data, but this may cost you a great amount of money. Alternatively, you may search the solution from Google, but the divergent views are confusing. The last common and worst choice may be putting new data into the phone regardless of the lost files. Just let it be, because lost data will be overwritten by the new files, which will decrease the rate of Blackberry data recovery.
Nowadays, we are enjoying the great fun with Blackberry smartphones. Watching movies, making video records, reading books, and handling documents work are no longer relied on computer, because Blackberry can completely meet your need. However, along with the convenience, it is easier to make mistakes by careless operation, either. Users may press the wrong option to delete or even format their data without backing-up. If you choose the "Wipe" option, your Blackberry smartphone will return to the factory settings, but iCare Data Recovery can retrieve them back.
What You Should Know
In most cases, smartphone users wipe their smartphone without baking up their contacts, information, etc. They generally hold the view that their data cannot be restored because the files have been removed permanently. The fact is the lost files are just marked as free space to wait for overwriting. Therefore, if you want to get them back, do not put new data into your smartphone lest the failure of data recovery.
How Data Wiped?
Accidentally Wiping: new Blackberry users mainly cannot figure out the meaning of all options. It's easy for them to regard "Wipe Data" as "Delete Data".
Virus Attack: when users are attacked by virus, the quickest way is to wipe the system as well as format all data.
Restore the original factory setting: some users may do not want the software installed on their smartphone, so they will choose to reinstall the system, and wipe their Blackberry.
Other causes
Usually, data might be wiped from Blackberry due to deletion, formatting, virus infection and more other reasons. Anyway, you can use iCare Data Recovery software to unformat memory card for Blackberry, undelete files or recover data when got lost due to other reasons.
Easy Ways to Recover Blackberry Wiped Data
How to recover wiped data from a Blackberry?
Download and launch iCare Data Recovery on your computer. Here is the official website,https://www.icare-recovery.com/download.html
Make sure to connect your Blackberry to computer. This software will recognize it as external drive. Then you can select a recovery module: "Format Recovery" for wiped Blackberry recovery, "Advanced File Recovery" for deleted files recovery.
The next step is waiting for the software to scan. When it finishes, you can select the partition to preview the recovered files by pressing "Show Files".
Click "Save Files" to finish the Blackberry wiped data recovery.
FAQs
Q1. Yesterday I used Blackberry smartphone to take many birthday photos, but today when I tried to load these cherished photos to my laptop, the picture folder was disappeared. I cannot find out my photos even on my phone. Something wrong with my smartphone?
A:    I have ever met this kind of trouble. You should first make sure your Blackberry was in full charge when you taking photos yesterday, or whether you have inserted an external card inside. If nothing got wrong, you can download recovery software to bring your photos back. iCare Data Recovery Pro is easy-to-use and free. You can try it.
Q2. How can I get my contacts back from Blackberry if I do not have a backup?
A: iCare Data Recovery Pro can recover deleted, formatted, corrupted files and folders. It is compatible with your Blackberry smartphone.
More Related Articles You May Like