Free to Recover Deleted Photos Videos from Samsung SD
Last updated on 5/12/2018
Table of Contents
How Can I Recover Deleted Photos from Samsung SDHC Card?
Question: What should I do, guys? I deleted some precious photos of my grandma's. I just want to see the photos, but I somehow deleted some photos. Her camera is Nikon NEF with Samsung SDHC 2GB card inside. I know that the photos were saved on the memory card. I have to recover the photos from memory card before my grandma knows. Please help me!
Answer: The first thing you should do is take out the memory card and do not take any new photos on it. Then, you can try iCare Data Recovery Pro to recover deleted photos/video.
Can I Recover Photos from Formatted Samsung SDHC Card?
Question: I have a collection of 200 photos on my Samsung SDHC card. I took these photos when I visited Tate Gallery. But just now I accidentally pressed the "Format" button and all photos were gone. Goodness, my heart sank when I can find nothing on the card. Can I unformat Samsung SDHC card and recover these photos? They are really valuable!  
Answer: Do not be panic. I have formatted my card before by mistake. Luckily, I know some recovery software can recover photos from formatted drive or card. Feel free to download iCare Data Recovery Pro and use this robust tool to retrieve all your photos. This software will provides you with four modules, and you should choose "Deep Scan Recovery" module for your case. 
How to Recover Photos from Samsung SDHC Card with Unformatted Error?
Question: I cannot access to my card. Why? I have tried many times to re-connect my card to computer and also tried using another card reader, but the Windows still prompted memory card unformatted error. My card is Samsung SDHC 16GB. I bought it a month ago, so the card error is impossible due to sd card corruption. How does this happen? Can I recover photos from SDHC card that has unformatted error?
Answer: It is already never new that memory card generates unformatted error. Virus attack or incompatible problem may both cause unformatted error. To fix this error, you do not have to format the card. Just use recovery software iCare Data Recovery Pro to perform this recovery. The "Deep Scan Recovery" module is able to scan the files on your card, despite you cannot access to it. Therefore, you can release your worry and easily recover photos from your Samsung SDHC card with unformatted error.
Tutorial for Samsung SDHC File Recovery
Question: I cannot find all photos (about 1000 pictures) stored on my Samsung SDHC. I do not know how those photos got lost because I have never deleted any file or formatted my SDHC. I can normally open this Samsung SDHC, but it showing nothing. I am looking for a data recovery tool that is able to retrieve files form Samsung SDHC with detailed tutorial.
Answer: iCare Data Recovery Pro can restore files within about 3 steps. You can use "Deep Scan Recovery" mode for scanning if you do not know how files got lost. Here is the step-by-step guide for Samsung SD card recovery:
Step1. Free download and install the software on a Windows computer. Connect the Samsung to this PC and select "Deep Scan Recovery" after launching the program.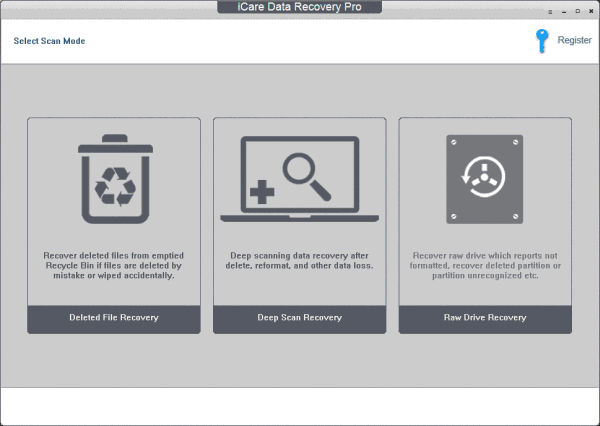 Step2. Select the Samsung SDHC and click "Next" button. Then, wait the software to perform scan so as to produce all found files.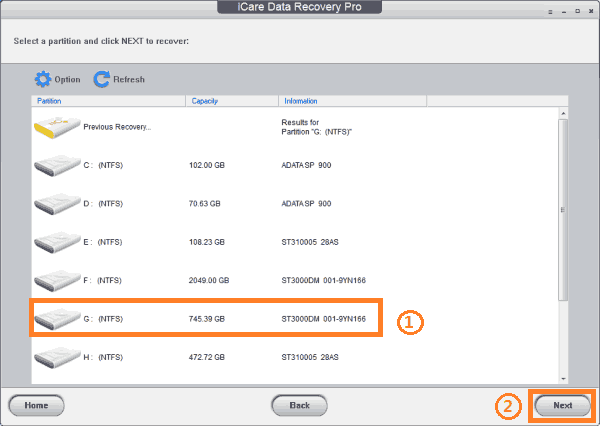 Step3. Preview photos and save them to another media device.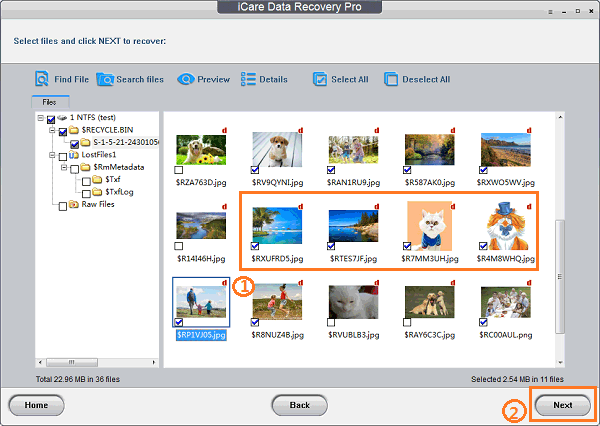 Related Articles
Hot Articles