How to Recover Formatted XD Card and XD Card with Unformatted Error
iCare Data Recovery Pro to Recover Formatted XD Card
Question: What happened to my XD card? I just clicked the option "Format", and all my photos were gone. Forgive my stupid question, does format mean delete all? I have no idea? Plz help unformat XD card to retrieve my files.
Answer: The format commands usually include low-level format and high-level format. As for your case, I assume that you did the low-level format. When you performed this operation, the operating system will erase all data on your memory card or hard drive.
Though all data are "disappear", you still have chance to recover them from the formatted XD card. To explain it simply, the data are not crashed or deleted completely. They are just invisible to we user. If you want to get all your photos back, now do not use this card before you successfully recover your photos.

By the way, after you launch this software, you can choose "Format Recovery" module to recover your photos from the card.
iCare Data Recovery Pro to Fix XD Card Unformatted Error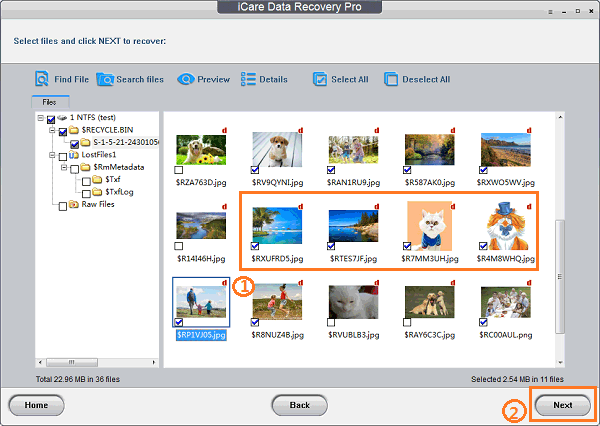 Question: Have you failed to open your card by the Windows popping up message "card is not formatted, do you want to format it now"? I have met this note many times recently. Each time I ignore the message and choose "no", but I cannot access to my data on the card. So I have no choice to format my card (my memory card is XD card).I do not want to see this message again. It is really troublesome to back up the data. Goddess. It gonna drive me crazy.
Answer: Memory card (including your XD card) unformatted error is indeed an annoying issue. Many of my friends suffer this problem, as well. Fortunately, I know a great software can resolve your XD card unformatted error. Download iCare Data Recovery Pro. All of my friends have tried and they all thank for my recommendation. I believe you will also feel satisfied with this free recovery software.
XD card is not readable while it still contains important files? Do not panic! iCare Data Recovery helps recover photos from unrecognizable memory card.
Unformatted XD Card Cannot Be Formatted
When an XD card shows unformatted error, you may try to format it to fix the error. However, sometimes the formatting is not completed because PC says XD card cannot be formatted. Windows unable to format error is a message that results from many different reasons. You can try to format the XD card in another device such as your camera or another computer to see if the same problem exists.
==>> If XD card keeps being unformatted by any device, please go to this page for solution - Windows cannot complete the format>>
Tips for Formatted XD Card and Unformatted XD Card
After you format your XD card by mistake or out of your intention, remember that do not use your card again before you recover your data. Do save the card in a safe place, and avoid any possible damage, for the card damage may decrease the chance to do complete data recovery. What you can do is download freeware for formatted XD card recovery.
When Windows suggests you to format your XD card, do not format it as the message indicates. You can recover files from unformatted XD card all the same. Try iCare Data Recovery Pro to scan the files on your card, just as the above part writes.

More Related Articles You May Like