Panasonic SD Memory Card Photo Recovery
Have you ever selected mistakenly the "Delete All" from your Panasonic camera when you just want to delete one photo? Even worse, you unintentionally format your camera. In this situation, you must badly need a recovery to retrieve all your precious photos. Keep reading, and you will find the right way to unformat digital camera memory card and restore photos.
Table of Contents
Information About Panasonic Camera
Possible Causes for Data Loss
Freeware to Recover Photos from Panasonic Camera
Freeware to Do Formatted Photo Recovery
FAQs
Information About Panasonic Camera
Panasonic is a well-known brand in the digital camera market. By the inspiration of "Ideas for Life", it incorporates the intelligent resolution technology to enable user to capture clear and crisp photos. Being compatible with SD, SDHC and SDXC cards, Panasonic camera gives user a lot of storage options.
Possible Causes for Data Loss
1. Taking photos while digital camera is in low power
2. Unintentional deleting or formatting camera and memory card
3. Virus corrupts your camera and memory card
4. Suddenly turning off the camera while the transferring process is still on
5. Strongly unplugging the memory card during the transferring process
6. Memory card is not compatible with your camera
7. Computer won't read my memory card
Freeware to Recover Deleted Photos from Panasonic Camera
Generally, people believe that deleted photos are permanently removed from the camera or memory card. The truth is they are just be hidden on the disk to be overwritten so that the photo recovery software can retrieve them to the camera. To do this photo recovery, you need firstly download a tool- iCare Data Recovery Pro
Screenshots that represents the tutorial of free cf card recovery

1. Download iCare Data Recovery Free Edition from the web page and install it. Launch the software. Click "Advanced Files Recovery" on the first page.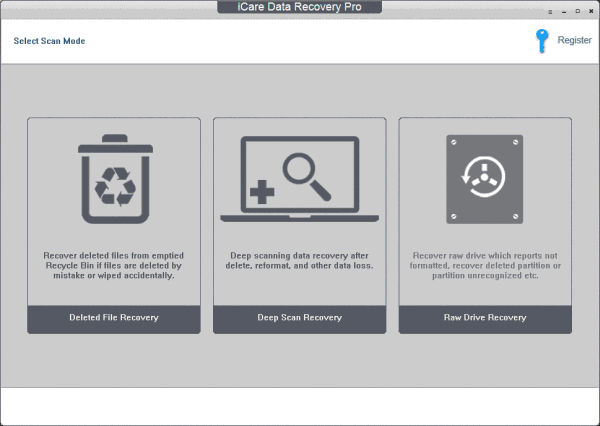 2. Choose your Panasonic disk and start to scan. The process begins by pressing "Recover" button.

3. Then you can see a scanned partition list. You are recommended to choose the first one to show the files.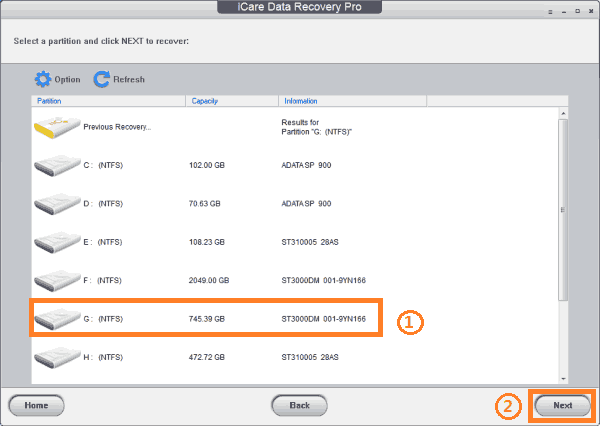 4. Now you get a list of all recoverable photos on disk. iCare Data Recovery will display the hidden image files and you can now recover deleted photos from Panasonic camera.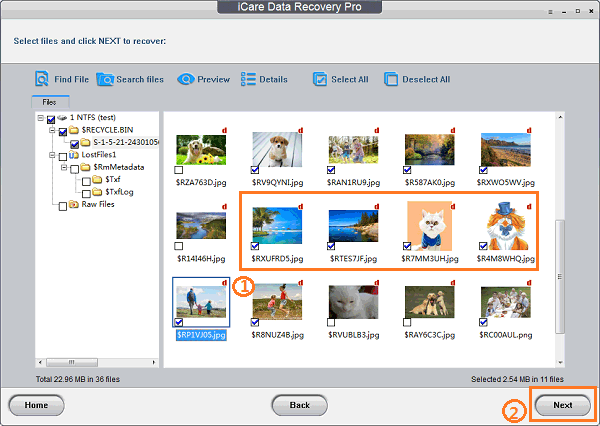 Free download the software at


Download here

Freeware to Do Formatted Photo Recovery
Suppose a scenario, wherein, you have just returned from a wonderful vacation and wait no second to share your photos with families. You connect your camera to laptop, but the screen reads "Memory card parameter error" or "the drive is not formatted do you want to format it now".Can you come up with a way to restore your photos even if you format the camera? The following part will give you a step-by-step instruction to recover your photo.
Step1. Visit the web pageto download and install iCare Data Recovery.
Step2. Launch the software by double clicking the icon. Click "Format Recovery" on the first page.
Step3. Click your disk or memory card you connected. The scan process begins by pressing "Recover" button.
Step4. Then choose the first one from the blow window to show the files.
Step5. Choose the photos to recover.
FAQ
Q: "Hi, my mate just met a problem. He stored a photo in his memory card, and connected it to computer. He deleted his photo to the recycle bin. Later he went to the recycle bin to restore the photo, but he cannot find it on his computer or memory card. Anyone knows how to restore it?"
A: Have you ever tried Start-Search? If he knows the name of the photo, that would be easy. If you need, you can use iCare Data Recovery to scan the photo. This software is able to recover emptied recycle bin or even if files were not moved to recycle bin.

Feel free to download this recovery software from


---