Recovering Photos from SanDisk Secure Digital SDHC Card
Last updated on June 30, 2021
Table of Contents
How to Recover Photos from SanDisk 8GB Secure Digital High Capacity Card?
For all reasons that lead SanDisk SDHC data missing, iCare Data Recovery Pro has the ability to unformat or undelete the card for file retrieval. Even the SanDisk 8GB SDHC becomes unreadable or not accessible; this data recovery software helps find what you need.
Two Things to do ahead:
The installation is the easy to finish.

Connect your SanDisk 8GB Secure Digital SDHC Card to Windows computer via a card reader.
After that, you can perform the photo recovery with a few steps:
Step1. Launch the file recovery program on your computer and select the recovery mode which supports all kinds of data loss situations and recover most data.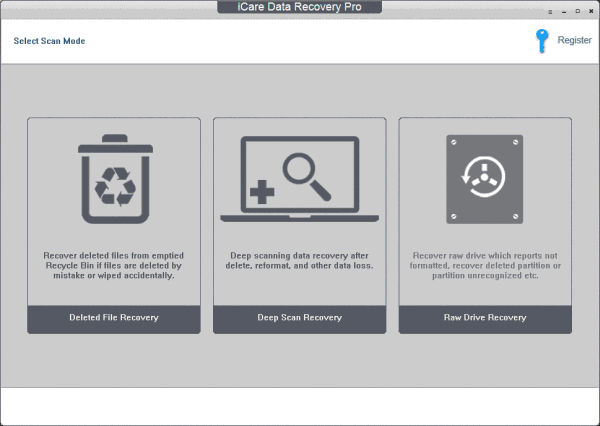 Step2. Find the drive of your SanDisk SDHC and perform a scan on it. Patience is needed in order to find all data showing original names.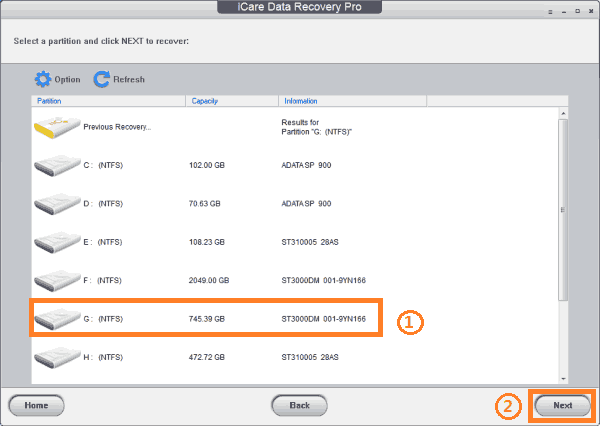 Step3. Preview found photos and documents. Then, save what you lost and recover them to another drive.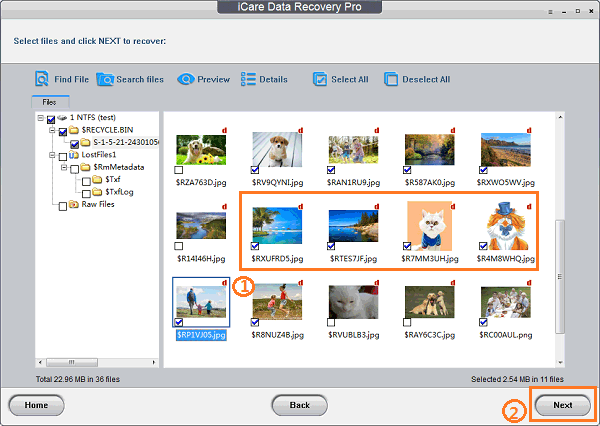 FAQ: How to Recover Pictures from 8GB SanDisk SDHC?
"My daughter just bought a brand new SanDisk 8GB Secure Digital SDHC card to expand the capacity of my Sony digital camera. Frankly, I really cannot make clear these digital stuff. It seems that I deleted some photos. Some options look alike and the camera is so mini. Can I still have a chance to make up? By the way, if I format a card for my camera, is it possible to recover photos from the memory card for digital camera?"
Fortunately, answers for the two questions are yes. Deletion or format does not remove your photos away from a digital device. Technically speaking, your photos are still on the original place, but you cannot see them, for file system has marked them as blank space. Therefore, do the recovery without delay to increase the chance for SDHC card file recovery.
For delete or format recovery, a data recovery program is needed. For the above question – how to recover an 8GB SanDisk SDHC files, you can use iCare Data Recovery Pro for SD card recovery.
SanDisk 8GB SDHC File Loss Problems
When saying file loss from a memory card, formatting and deletion are not the only reasons for data loss. Many users frequently run into data loss troubles from SanDisk 8GB SDHC due to more other reasons, like:
8GB SanDisk SDHC shows wrong capacity and becomes inaccessible

SanDisk SDHC stops working on digital camera while using it for photo storage

PC recognizes 8GB SanDisk SDHC as RAW drive and it has 0 byte space, meanwhile SD says not formatted while opening it on computer.

Windows cannot detect the SanDisk SDHC card 8GB though it is inserted well to computer
About SanDisk 8GB Secure Digital SDHC Card
SanDisk 8GB Secure Digital SDHC Card is able to store all essential digital contents, such as high quality photos, videos, audios and more. As its name shows, it supports up to 8GB memory storage. Similar to other members of SanDisk card family, it is also 5 years warranty, which means in normal cases, the card can record your files for as long as 5 years. It sells quite well on Amazon. Let's see two customers' reviews:
"SanDisk SDHC card is really perfect. I bought this 8GB card last week. It has a huge memory storage and fast performance. The quality matches perfectly with the price. It's cheaper than other brands but it works the same excellently."
"I am using this card in my Nikon HD video capable camera, the card is fast enough to cope with HD video to be continuously streamed to the card, I recently shot a continuous 29 min video with no problems whatever (8GB would have given me much longer)...it seems just great."
Also read: 8 free memory card recovery software
---
Related Articles
Hot Articles