How to Recover Data from RAW CF Card
What does RAW Mean?
Q: "I had a SanDisk 32GB CF and there were extra spaces on the memory card so I intended to transfer some photos to it. But it is shown as RAW file system, and I cannot open the card without formatted the memory card. What does RAW mean? Why cannot I access to my memory card? Do I need to format the card?"
A: To explain this issue simply and clearly, you should firstly understand what RAW is. We human have two genders, male and female. It is the same to the files on the memory card. Normally, there are two propertied: FAT and NTFS. File system will classify each file into different properties for their cases. However, if the card got corruption or damaged, the file system cannot identify the "gender" of the files and will present every files to be RAW. This error is unusual, so the file system will ask you to format your card to clean the error factors. In fact, formatting your card is one way to fix the error, but there are still ways to unformat your CF card. Try iCare Data Recovery Pro to recover your photos.
A Tutorial for CF Card Recovery

This part will give you a tutorial recovery by iCare Data Recovery and install it on your computer.
Step One: Connect your CF card to computer and launch the software. Choose the "Deep Scan Recovery" as I mentioned above.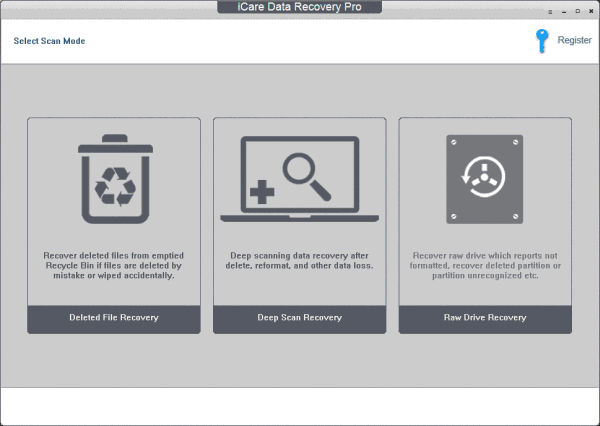 Step Two:Choose the your CF card as target disk and click the "Recover" button to scan the photos on your CF card.
Step Three: When the searching is finished, click "Show Files" button.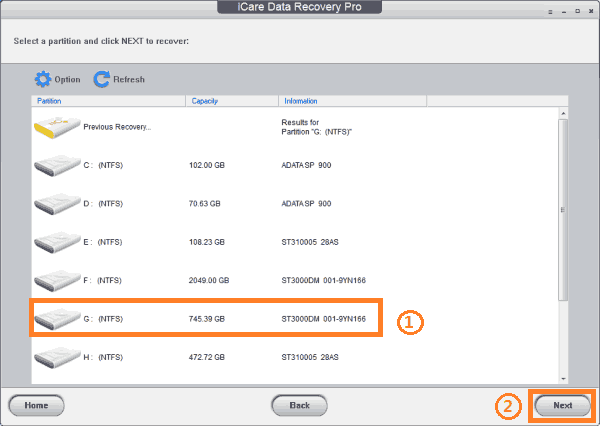 Step Four: Choose what you want and press "Save Files" to save them.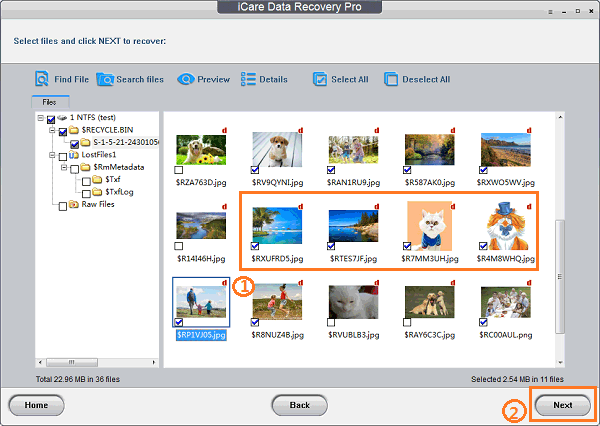 Why does The Recovery Is Possible?
As I explained above (if you got it), it would be easy to understand that the RAW error only changed the properties of files, and the content of files are still intact.The FAT or NFTS table only erased the information about where those photos were saved, which misleads most users to believe that the files had been removed off the memory card. The truth is using photo recovery utility can recover the files as long as the files are not overwritten by new data. .There are many recovery solutions support the RAW recovery. For your convenience, I think iCare Data Recovery Pro is worthy your trying.
If you want to convert RAW to NTFS or FAT32 for the CF card, you can perform RAW drive fix by formatting the card after data recovery.
This page introduces details for converting CF card from RAW to FAT32: How to convert raw to fat32 in memory card
Tips
When Windows prompted a message to format your card to access the data. Ignore the message and do not format your CF card. Let a useful recovery software help you fix this.
To make sure the successful recovery, you should stop using your card when it shows unformatted error.
Do not install the card on your CF card. You are recommended to install it on your computer' hard drive.
Sometimes, your memory card might be unrecognized by PC. iCare Data Recovery software can help restore files from undetected Compact Flash card too.
Windows Was Not Able to Format RAW CF Card
A CF card that has RAW file system cannot be used in any device. CF card usually supports FAT32 file system, so you should change file system from RAW to FAT32 after data recovery from the CF card.
==>> If Windows says CF card cannot be formatted, you can go to this page - Windows reports message that memory card cannot be formatted>>

---