Accidentally Formatted Kingston SDHC 8 GB, 16GB, 32GB Card Recovery
Last updated on 10/04/2018
I Accidentally Format My Kingston SDHC 8GB Card
You may have a great card like Kingston SDHC 8GB, and it works quite well with your digital product. But have you ever fallen into this kind of situation: you formatted your card by mistake, or you pressed the wrong button "delete all", both of which may cause your data on the card disappear at once. You had no other choice but to send the card to expensive service to recover the data. Now, this situation should not be your nightmare again.
With the help of advanced recovery software, you can easily resolve the formatted problem. You may download iCare Data Recovery Pro to recover data from formatted Kingston SDHC 8GB card. This software is decent for your case, and the most wonderful thing is that it is purely free. So, you can save a great cost for the recovery. To help you to end, I'd like to show you the step-by-step instructions. Just follow me!
First of all, download the free software and install it on your computer. Connect the Kingston SDHC 8GB card to computer via a card reader. You should check whether your card has been recognized as drive letter. And then you can perform the memory card deleted files recovery after format.

Step One: Double click the icon on the desktop to launch iCare Data Recovery Pro. Choose "Format Recovery" module.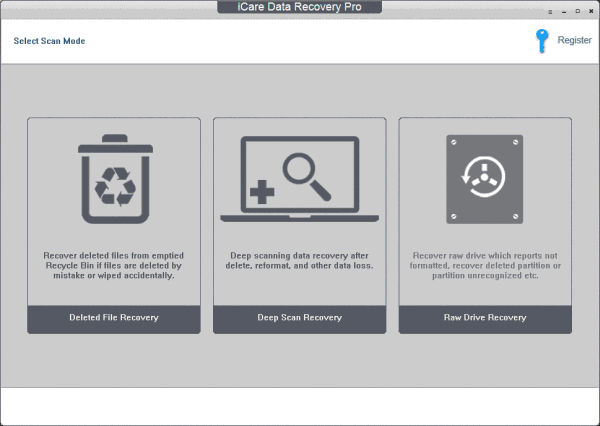 Step Two:Select your Kingston SDHC 8GB card as target drive and click "Recover" button to scan.
Step Three: After the scan, you have the choice to choose the proper partition from the list to preview the found items. Usually, the proper one is ticked.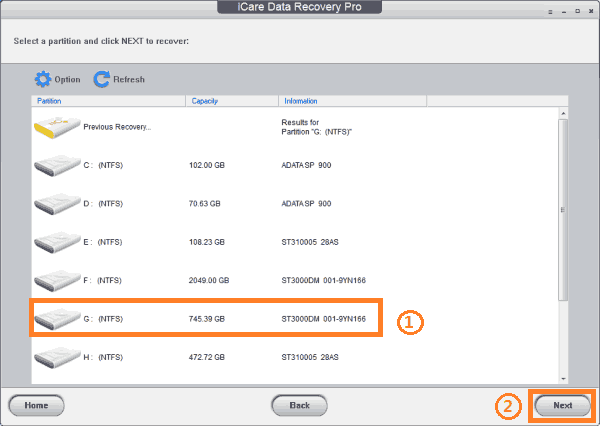 Step Four: You can choose whatever files you want to save.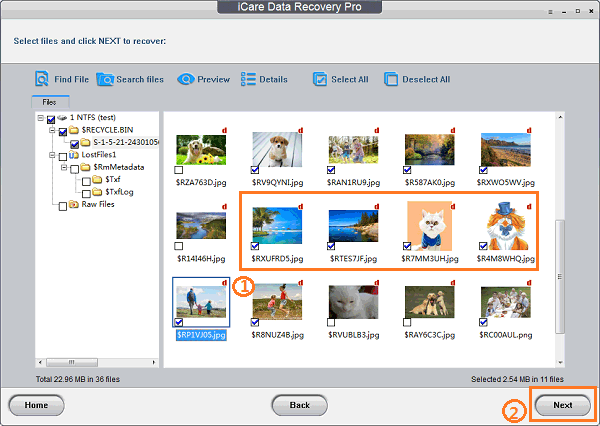 The Price for Kingston SDHC 8GB Card
on Amazon
Kingston 8 GB Class 4 SDHC Flash Memory Card SD4/8GBET
Price: $ 6.49
On Newegg

Kingston 8 GB Class 4 SDHC Flash Memory Card SD4/8GBET
Price: $ 6.49
Can I Recover My Photos from Formatted Kingston SDHC 16GB Card?
"Hi, all. You really need do me this favor. I formatted my memory card (Kingston SDHC 16GB), and I have took so many photos on it. That was really devastating. Every single photos is significant, so I badly need help. Can I recover my photos from SDHC card after formatting?"
Sorry for this user's accident, do not be anxious. Because the photos are still on your Kingston SDHC 16GB card. They are not erased from your card as you thought. You have great chances to get back data on the card. Try iCare Data Recovery Pro for photo recovery from your formatted memory card. It supports nearly all photo types, including GIF, TIF, BMP, JPG, PNG, PSD, WMF, CR2, DNG, RAF, ERF, RAW, NEF, ORF etc. Therefore, you can completely rely on this freeware. The specific guidance has been introduced before. You may have a try.
Recover Formatted Kingston SDHC 32GB Card?
If you have read the above part, I believe that you can answer this question. The answer is definitely Yes. Since iCare Data Recovery Pro can recover files from formatted Kingston SDHC 8GB and 16GB card, it is no doubt that it can work with 32GB card. iCare Data Recovery Pro will recover formatted Kingston SDHC 32GB card even if the files and data are photos, videos, office files and other formats.
Just test this software for any case, and you will agree with me that it is really effective and efficient.
In addition to formatting, data might be lost from SDHC card due to many other reasons. Sometimes, you may be unable to access your SDHC card because the sd card is corrupted. Do you want to look for a way to format corrupted memory card without losing any data? You can use iCare Data Recovery software for SD card recovery before formatting the card.

---
Related Articles
Hot Articles
Hot Tags