How to Recover Formatted Kingston MicroSD Card
Last updated on 10/04/2018
Four Steps to Recover Formatted Kingston MicroSD Card
An increasing number of people nowadays meet this kind of situation, in which their memory cards are formatted by mistake or on purpose. They wonder that how to recover formatted memory card. In fact, the solution is quite easy. Only by four steps can you quickly recover your data from formatted card. Next, I will show you how to do this. Take Kingston MicroSD card for instance, I will introduce how to undo format micro SD card. Before the recovery work, you should firstly download --iCare Data Recovery Pro and install it on your computer. Then connect formatted Kingston MicroSD card to computer. When the computer detects the card as drive letter, you can do this for Kingston micro SD card recovery:

Step One: Start iCare Data Recovery. Choose "Format Recovery" module, which allows you to recover every files from the formatted card.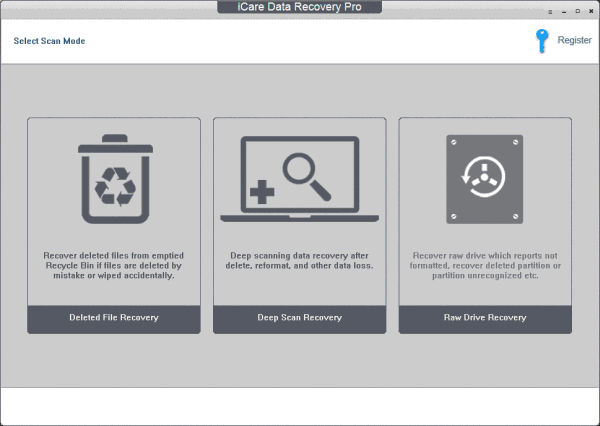 Step Two:Select a target drive for the scan.
Step Three: Then a free scan will be executed to search every file on your card. A few minutes later, you can get an interface as follow. Select a location to preview the found files.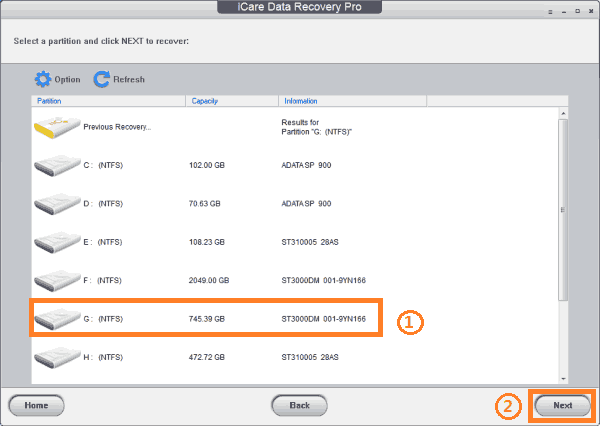 Step Four: Tick the files you want to recover and click "Save Files".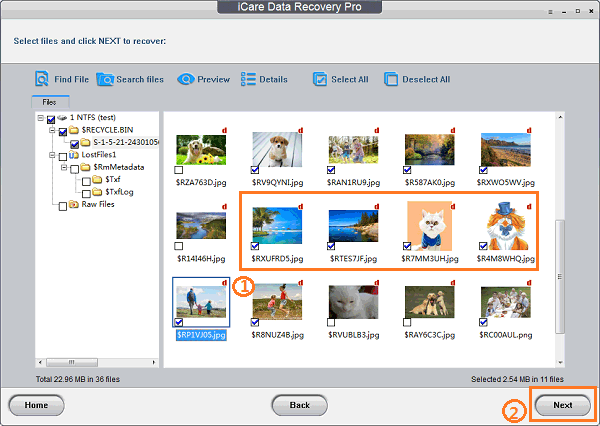 Why Formatted MicroSD Card Can Still Be Recovered?
No matter you format your Kingston MicroSD card though quick format or complete format, these commands will not delete your data forever. All your files (including photo files, audio files, video files, document files etc) are still saved on your card, but you can not see and access to them. Because they are marked by file system as invisible, and the spaces they once occupied now become available for new data. In other word, the format command only change the space state of the files and do nothing with the files themselves. Therefore, as long as the space is not occupied by new data, you have chance to recover files from the formatted Kingston MicroSD card. 
Keep in Mind
It is sure that you can recover formatted memory card, but one thing you should keep in mind that do not put new data on your Kingston MicroSD card when you have formatted it. If you input new data, the old data may be overwritten and even recovery software can not recover them.
Undo Format Micro SD Card
Since all data is still stored on the micro SD card even after formatting, you can undo format the micro SD card by using the data recovery software iCare Data Recovery. The data recovery software is a read-only data recovery tool, which can scan the whole micro SD card and search for all lost files such as videos, images, music, etc. Therefore, you can use this software to undo format for deleted files recovery from micro SD card.
Once You Install the Software…
Once you have downloaded this memory card photo recovery free software and installed it on your PC or laptop, you can perform the recovery. This data recovery software can not only help recover data from micro SD card, but also it allows you to recover files from formatted CF card and XD card and so on. Here are some tips for the situations you may encounter:
You can directly choose "Format Recovery" module for your case. But if this module fails to recover the files you want to save, you can restart iCare Data Recovery Pro and choose "Deep Scan Recovery" module to deep scan the whole card to find files. If you want to reduce time, you can click this module at the first beginning.
If the software do not detect your card as target drive, you may try re-inserting the card to computer.
When select a location for the recoverable files, do not choose your original Kingston MicroSD card again. The software will also suggest you do not save them on it. You may choose another card or drive for the sake of recovered data.
Tip:
If your micro SD card is not recognized in digital camera and requires formatting, you can also use the iCare Data Recovery software to rescue files from the unrecognized micro SD card.

---
Related Articles
Hot Articles
Hot Tags