How to Recover Flash Drive in RAW File System
When you plug your flash drive into computer (with Windows system), Windows requires formatting it. And the file system is shown as RAW and the data on it is unable to be accessed. Have you encounter this kind of error with your flash drive? Do you know how to fix this flash drive? Do you know how to recover deleted files from USB drive free when it has RAW error?

If you once were badly bothered by this problem, a good news for you is that you can find solution from this passage. You will feel surprised to find that it is that simple to fix this error. When you are in this trouble again, do not be panic. Download and install iCare Data Recovery Pro onto your computer. It is a powerful and professional recovery software, which is able to recover files from RAW file system.
How to Fix RAW File System?

Step One: Plug your flash drive into computer, and check if it is detected as a drive letter. Then start iCare Data Recovery Pro. You will see a user interface and click the proper module from the four modules.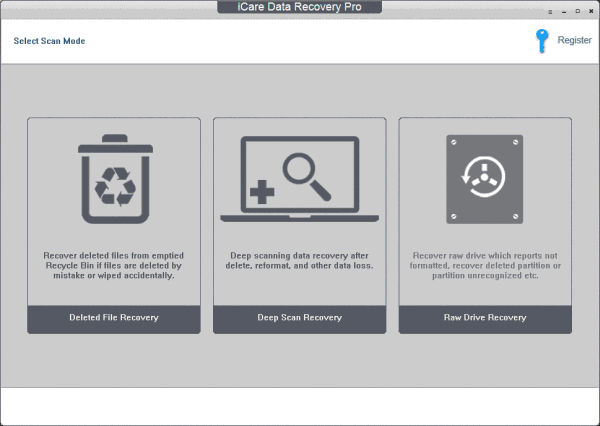 Step Two:Choose your flash drive and click "Recover" button. Then the recovery software will start to scan and extract all files on your flash drive.
Step Three: After the scanning process, you can preview all the found items. Confirm a partition from the partition list and hit "Show Files".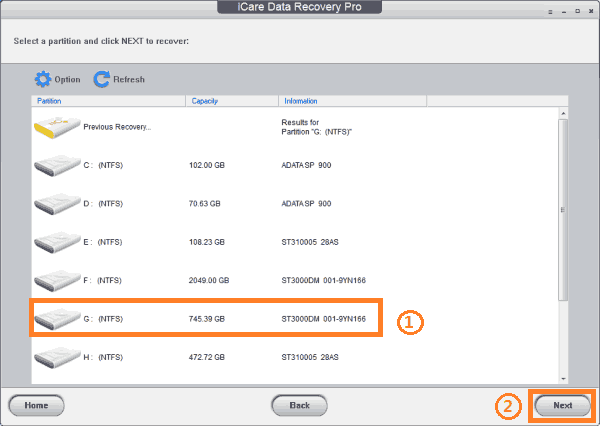 Step Four: Tick the files you want to recover, and choose another drive instead of your original drive to store the files. Click "Save Files" button.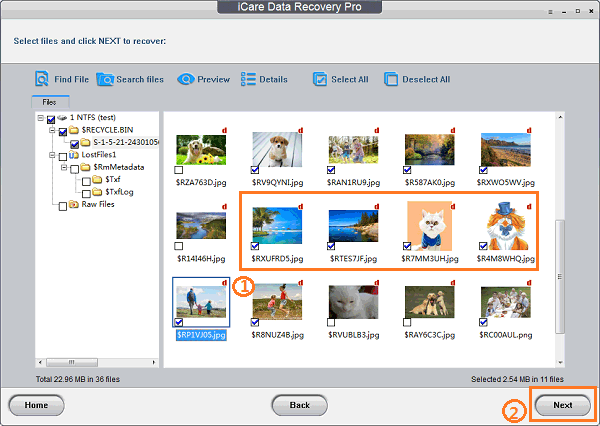 What Is RAW Files System?
The above part has specifically illustrated how to recover files from RAW file system, but there are some readers still wondering what on earth RAW file system is. In fact, most of the RAW situations result from the flash drive is corrupted or damaged. When the flash drive is corrupted, the format of file system will become RAW, which is not compatible with Windows computer system (if you insert this flash drive into Windows system computer). Usually, FAT 32 and NTFS are commonly supported by most computer systems. Therefore, when your file system becomes RAW, computer system cannot support this format and will require you to format it.
Can I Format My RAW Flash Drive?
Can you format the RAW USB flash drive for RAW drive fix? Technically speaking, you should not do this. As we all know that format will erase all your files on the flash drive. Though you can solve the RAW file system problem and access to you drive again by formatting the flash drive, the files on the RAW system will be lost. You may query: cannot iCare Data Recovery recover the files? Indeed, it can recover files in almost all types, but it may recover fewer files after you format your flash drive. In that case, your may lose your important files. So, when you find your flash drive turns out to be RAW, first thing first is using recovery software to recover files from it, and later format your flash drive. How to format a corrupted raw memory card? You can connect the card to your computer and format it.
Write New Files on Flash Drive After Formatting?
If you did this, I'm afraid the files on the flash drive will be corrupted because of overwriting, and they cannot be recovered by any recovery software. You are strongly suggested that do not input new data on your flash drive after formatting the drive.
Recover Files from RAW CF Card
Compact Flash card turns to RAW file system and is not accessible? The first thing you should do is to stop using the card and then run iCare Data Recovery to restore videos from RAW CF card. When the files you need have been recovered, you can format the CF card from RAW to FAT32.
Tip: A CF card usually does not support NTFS file system, so please do not attempt to format RAW to NTFS for compact flash card.

---