Recover files when format required on USB Flash Card
Last updated on 24/04/2018
Format Required on a USB Flash Memory Card
What if the Windows asks you to format the USB flash memory card when you insert it to your computer? We often call this not formatted error when there is a format required on a device such as USB flash memory card. Data loss due to not formatted error is annoying, because you are very clear all the files are inside it, but you are unable to access them. I have searched online that many people advanced to format the card first. Actually, this is not totally right. If you don't want to get back the data inside, you can format it. However, if you still want to recover files from memory card or USB drive, please never try to perform a format before all the data has been recovered. You are able to recover data from memory card without formatting. The correct steps to fix not formatted error should be - >> recover data first – >> then format the USB flash memory card.
Methods to Deal with USB Flash Memory Card Error
Be calm when you encounter with the problem above. In fact, the data inside the card is still there but you can't see them. However, you can get them back with raw file system recovery tool. Follow the instructions below to get back all the files.
After installing and running the program to your computer. Insert the USB flash memory card and choose a recovery module on the interface of the program. You can recover files from USB thumb drive, memory card, etc within 3 steps:

Step1. Choose your drive like USB/ flash drive/memory card and hit Recover button to scan for the files.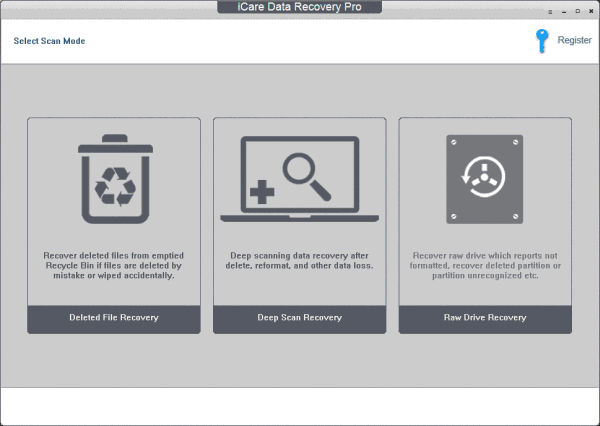 Step2.When the scan finishes, all recoverable partitions are listed in the panel. Select all the partitions and click Show Files button to see the found data inside.

Step3.Select all the files you want to recover and click Save Files button to save these files. Don't save the recovered files to the original card.

Windows Was Not Able to Format USB Flash Memory Card
You can format the USB flash memory card to fix the error after recovering all data you need. If the USB drive or memory card is seriously corrupted or contains bad sectors, Windows probably reports USB memory card cannot be formatted by Windows.
==>> For problem that a USB drive or memory card is unable to be formatted, please go to this page - Windows cannot complete the format >>

Similar Error Messages on USB Flash Memory Card
» CHKDSK USB flash memory card RAW
» Card error
» Memory card is corrupted and unreadable
» Write error/Read error
» USB flash memory card is inaccessible
» USB flash memory card cannot be recognized
Cause of Errors in USB Flash Memory Card
» Power surges
» Remove card from computer improperly
» Virus attack or malware
» Remove the card during the writing process
» Format failure
» File transfer errors cause image lost
» More unknown reasons
Other Data Loss Problem on USB Flash Memory Card
The data recovery freeware can not only recover data from not formatted USB flash memory card, but also it can deal with data loss problems due to other reasons. For example,
» Data loss due to deletion
» Data loss due to formatting
This freeware can recover all types of files like audio files, pictures, videos, documents, emails and more. It also supports to recover data from all devices like memory card, flash drive, pen drive, hard drive and external hard disk drive and so on. 
---