Samsung Tab Data Recovery
You have to accept a thing that you have no way to avoid data loss from your Samsung Tab, in which situation you may make every effort to look for a solution for getting back lost files. There is no doubt that Samsung Tab is a good device, with which you can store data or watch movies online. However, there are many reasons for data loss from a Samsung Tab. You may lose photos from Samsung Tab due to mistaken deletion. Or you might reformat Samsung Tab and erase all data stored on it. What is worse, you might be unable to access any file because Samsung Tab reports not formatted error or stops working normally. Or you accidentally restore your Samsung Galaxy Tab to factory setting.
How to Recover Data from Samsung Tab?
A useful solution for data recovery from Samsung Tab is to use data recovery software, so you can run iCare Data Recovery (a Windows-based data recovery program) and follow the steps below to complete the file recovery:

Step1. Free download and install iCare Data Recovery on your computer. Connect the Samsung Tab to the computer. Then, run the software and select a proper scan mode.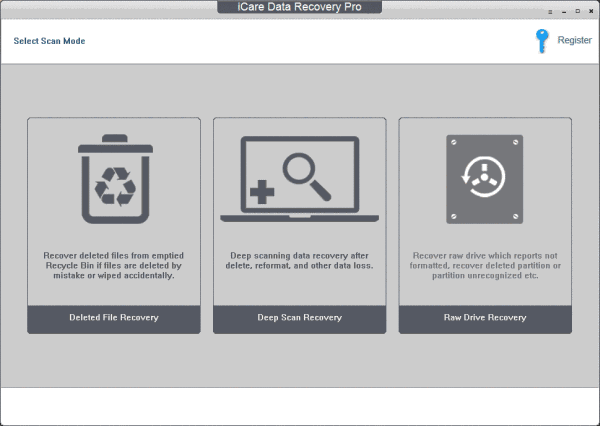 Step2. Choose the Samsung Tab and then wait the software to scan it to search lost files.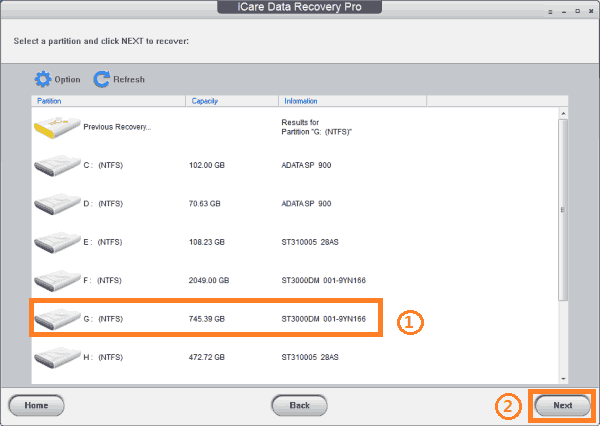 Step3. Preview files after scanning and then save the lost files to another media.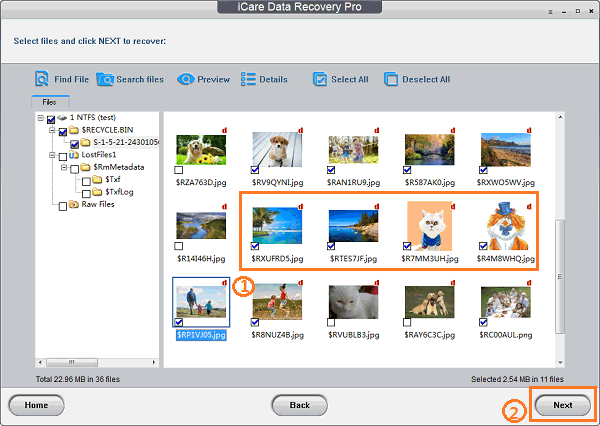 Samsung Tablet Data Recovery
Samsung Tab also works as a smartphone, with which you can make calls and save different types of files. Sometimes, you might mistakenly delete photos or other type of files from Samsung Tab. iCare Data Recovery enables you to recover deleted files whether you perform deletion by mistake or on purpose. You can totally rely on this software for Samsung Tablet data recovery.
Samsung Tab Data Recovery after Format
It is able to unformat Samsung Tab for lost data recover after formatting by using iCare Data Recovery, so you had better not write new data to the formatted Samsung Tab in order to avoid data overwriting. You need to connect the Samsung Tab to a Windows computer in order to restore lot files after formatting.
Samsung Tab Says Not Formatted Error
Usually, you can insert a micro SD card to Samsung Tab so that you can save different files. Many people like to store videos on Samsung Tab, so they can watch movies anywhere they like. Some people also like to use Samsung Tab to take photos. However, if Samsung Tab reports not formatted error, all data stored on the tablet will become inaccessible. In this situation, you should not format Samsung Tab. Instead, you can connect the Samsung Tab to computer that runs Windows operating system and then use iCare Data Recovery to extract all inaccessible files from the Samsung Tab.
Samsung Galaxy Tab Cannot Recognize Micro SD Card
Micro SD card is not recognized by Samsung Tab? First of all, you should check if the micro SD card is inserted well to your Samsung Tab. Then, you can connect the micro SD card to a Windows computer to see if it is able to be recognized by PC. If both PC and Samsung Tab are unable to recognize the micro SD card for Samsung, probably the micro SD card is corrupted. iCare Data Recovery also allows you to recover files from micro SD card for Samsung when it becomes unrecognizable.
About Samsung Tab
Samsung Tab is a type of tablet computer that runs Android operating system. Samsung Tab is produced by Samsung Electronics. Although Samsung Tab is a tablet computer, it also has the function of smartphone. Therefore, users can not use a Samsung Tab to watch movie, images, etc, but also use it to make calls. Usually, a Samsung Tab supports various kinds of files such as AVI files, MP4 files, MP3 files, WMA files, JPEG files, BMP files, GIF files, etc. You are allowed to insert a micro SD card to Samsung Tab as external storage media for data storage.
Samsung Galaxy Tab Factory Reset
You may mistakenly click factory reset and erase everything on your Samsung Galaxy Tab. It usually erases all data and restores the Samsung Tab to its original state when you restore it to factory set. Therefore, you had better not perform factory reset option on Samsung Galaxy Tab if you have important data on it. If you have made the mistake and lose all important files, you can try iCare Data Recovery. This software is able to work for Android device data recover by connecting it to any Windows computer like Windows XP, Vista, 7, 8, 10, etc.
Samsung Tab Runs Slowly or Crash
One of feature of Samsung Tab is that it allows you to install various programs on the tablet. However, you may run into the problem that Samsung Tab runs quite slowly after install too many programs on it. Every program you install on your Samsung Tab will occupy some space and resources, so it is normal that Samsung Tab will run slowly if you install or run too many programs on it. In addition, your Samsung Tab might be crashed if you install any spyware or malware on it. In this situation, it might cause data loss. Therefore, it is very important to install safe software on your Samsung Tab in order to avoid data loss.
Samsung Tab Cannot Be Detected by PC
In some situations, you may want to connect a Samsung Tab to computer to transfer some data. However, you may find that Samsung Tab is not detected by PC sometimes. In this situation, the first thing you should do is to check the Samsung Tab is turned on normally. PC might fail to recognize Samsung Tab when it stands by.
What Can You Do with Samsung Tab?
As mentioned above, Samsung Tab is an Android-based tablet computer, which also works as a smartphone. Therefore, you can do following things with a Samsung Tab:
1. You can call anybody by using Samsung Tab.
2. You can surf Internet by using a Samsung Tab.
3. With Samsung Tab, you can watch movies, play games, listen to music, read articles, etc.
4. You can also use a Samsung Tab to buy and pay anything online.
5. You can download and save different types of files on a Samsung Tab, so that you can view those files anywhere even if there is no network.
In a word, Samsung Tab brings lots of conveniences for its users. It works like a personal computer, but it is more easily to carry because users can put it in a pocket.
Samsung Tab Is Infected with Virus
Truthfully, your Samsung Tab might be infected with virus due to many reasons. Since you may like to install different kinds of software on your Samsung Tab or you may visit different websites every day by using your Samsung Tab, your Samsung Tab might be easily to be attacked by virus. Virus infection might corrupt the Android operating system on Samsung Tab, in which situation you can reinstall system to fix the problem. It is usually much easer to reinstall Android system on Samsung Tab than reinstalling Windows system on personal computer.

---
Related Articles