Home > Products > iCare Data Recovery Standard > Howto >Recover formatted drive
Recover formatted drive
Hard disk drives, usb drive, external drives often got formatted by mistake.
What shall we do to recover formatted drive? Try unformat tool iCare data recovery, a formatted drive recovery software that is easy to use and works professional by scanning formatted drive and retrieve formatted files.
Recovering files after format won't be some magic to you if you run iCare data recovery, which scans your formatted storage media like external hard drive, pen drive, USB drive, memory card etc and list all the data out for recovery.

---
Recover formatted drives
Made the mistake of reformatting the hard drives won't become your nightmare. All the files are still there if you stoped using the formatted drive. Most files can still be recovered even you did not know you should have stopped using the formatted drive, and made some other changes on the drive like saving new data.
Compared with other formatted drive recovery software, iCare highlights itselft with the recovery module "Format Recovery", which is built with unformat searching analyzing technology to find the most of your files.
Many PC users asked the question: Can I still recover data if I formatted drive by mistake? No worries. Files can be retrieved.
Here are the steps to get formatted dat files back.
Download and install this program on a Windows OS PC on website /download.html
Go to "Format Recovery" for formatted drive file recovery
Select your drive where you lost files and you will see your deleted files.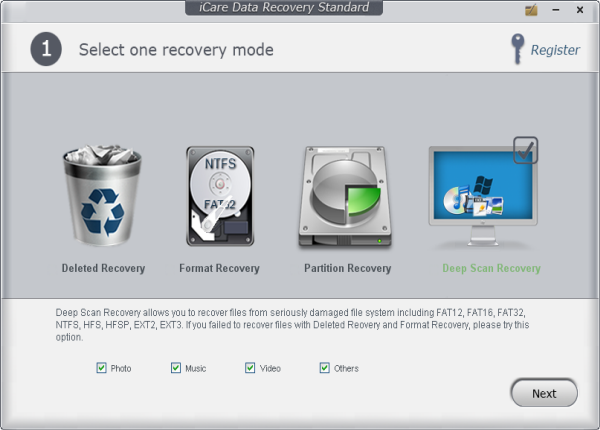 ---
Related Articles